Vt. Bluegrass Pioneers strut their stuff in Lincoln
LINCOLN — The Vermont Bluegrass Pioneers will be performing for the Burnham Music Series at Burnham Hall in Lincoln on Saturday, Nov. 9, at 7:30 p.m. It was bound to happen sooner or later… Banjo-playing Dan Lindner and his mandolin-playing brother, Willy Lindner, met the versatile musician Danny Coane at a music festival in Milton, in 1971, and realized they shared a passion for bluegrass music, a high-powered version of mountain string-band music pioneered by Bill Monroe in 1945.
Time passed and Dan and Willy formed Banjo Dan & the Midnite Plowboys, a band that recorded prolifically and toured throughout the Northeast and abroad. The Plowboys ended a 40-year career in 2012, but the brothers continued together as the Sky Blue Boys. Danny meanwhile, became one of Vermont's best-known musicians, playing with the Throbulators and the Radio Rangers, among others. In 1998, he founded Vermont's nationally award-winning honky tonk heroes, the Starline Rhythm Boys.
Then, in 2016, the inevitable happened. These three bluegrass stalwarts, teamed up as the  VT Bluegrass Pioneers. Audiences quickly learned that their ardor had never cooled. Still rooted in the hard-driving tradition of first-generation bluegrass, the Pioneers share lead and harmony vocals, and in a unique twist Dan and Danny alternate on banjo and rhythm guitar. Their goal is to find the heart and soul of every song they perform and deliver it with passion to their listeners. Decades in the making, the VT Bluegrass Pioneers is an idea whose time has come.
Special guest, Peter Riley, will be joining on bass for the Nov. 9 performance. Burnham Hall is located at 52 River Road in Lincoln. Doors open at 7 p.m. and the show begins at 7:30 p.m. Admission is $10 for adults, teens and kids are free. Refreshments will be served. For more information, call (802) 388-6863.
More News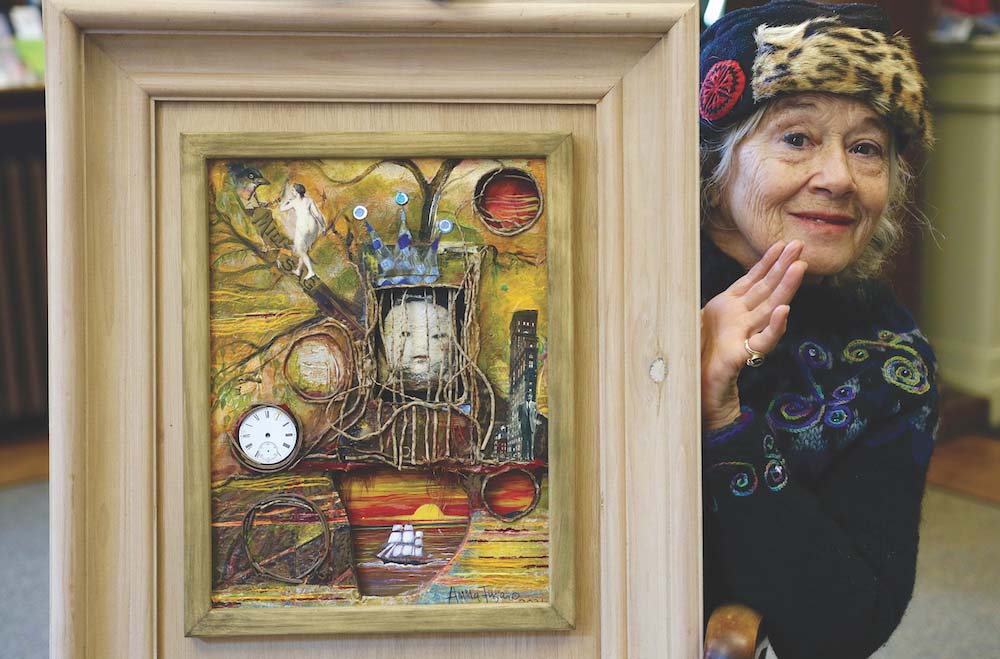 From floor to ceiling, Anna Fugaro's Middlebury living space is filled with her own artwor … (read more)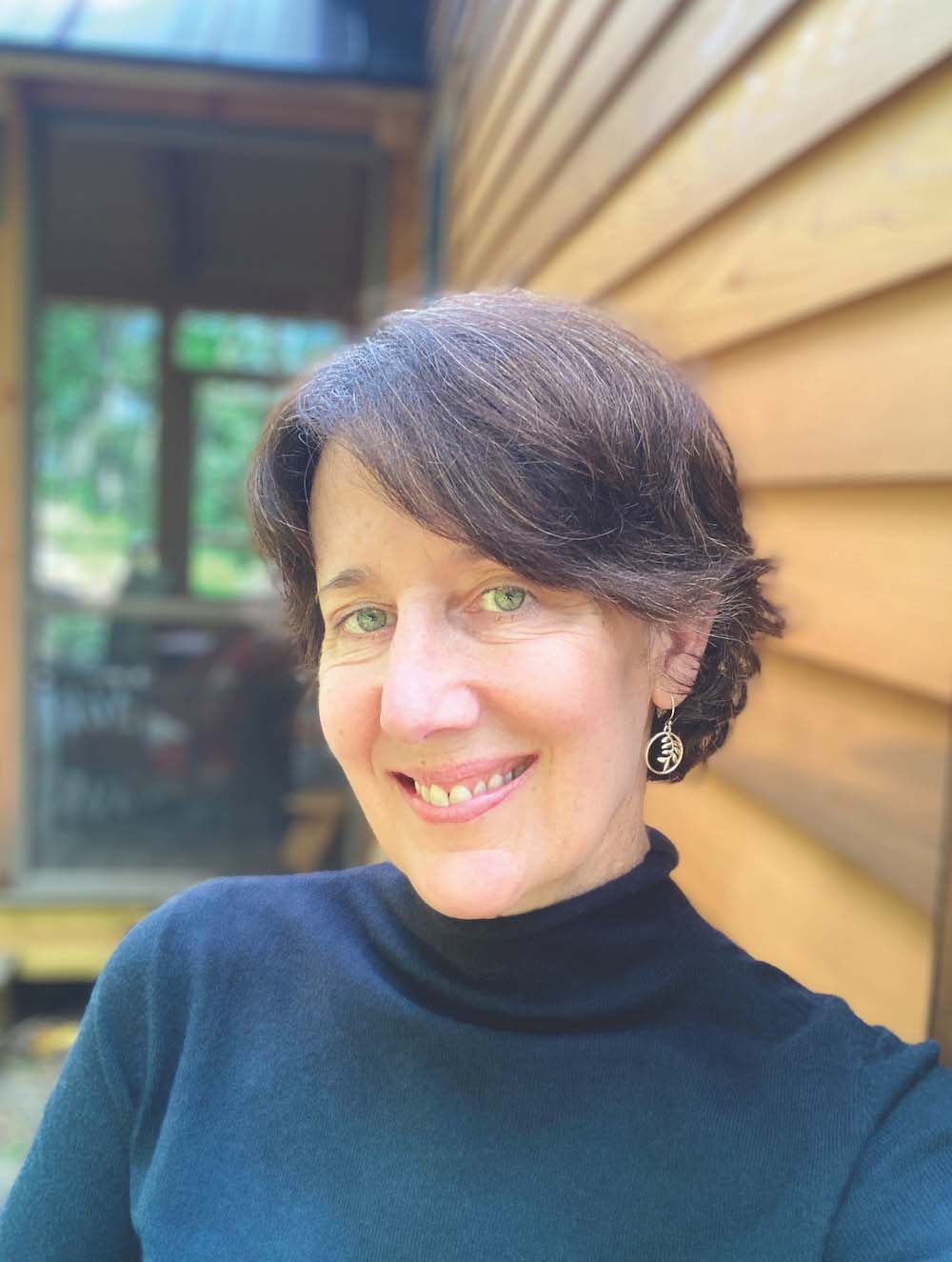 ‏I was driving through the fields of Heaven when I realized I was still on Earth,
because … (read more)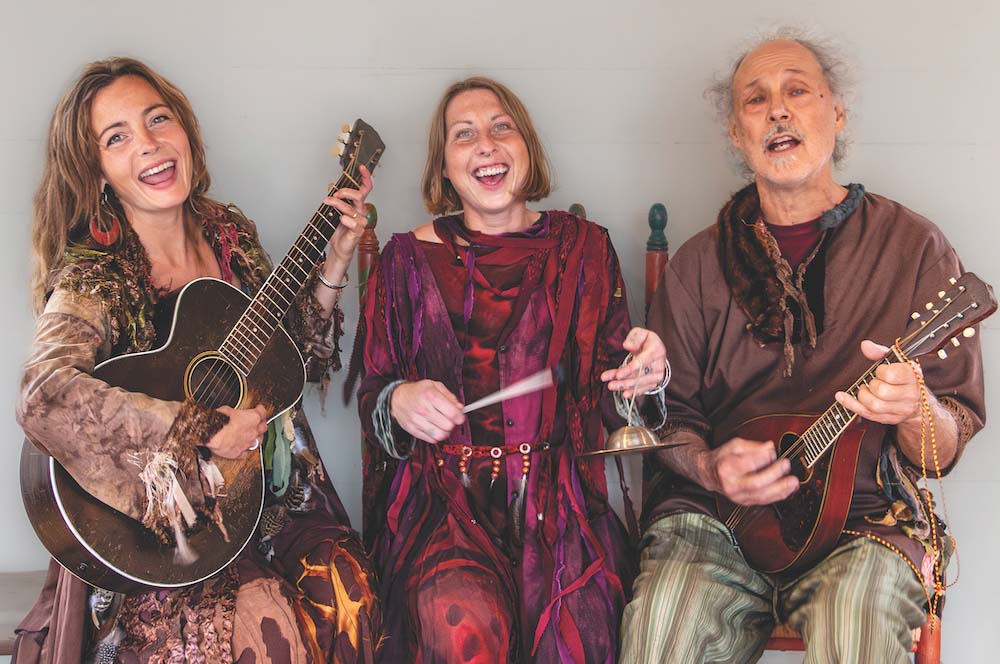 ‏After a five year pause, this magical Winter Solstice dream play which first appeared on … (read more)