River Watch continues to protect local waters
MIDDLEBURY — During rainy months and dry months, Addison County River Watch Collaborative's volunteers had another successful season this year from April to September, testing the water quality of several rivers in the county.
The changeable weather and the rising and falling of river levels, however, were the least of the transitions that the Collaborative has experienced. "This year we've had to be flexible amidst a number of surprises," said Matt Witten, managing director of Addison County River Watch. "Most significantly, we felt buffeted by the growing pains that the state Department of Environmental Conservation is going through.
"Yet at the same time, we feel heartened by the funding that the state has promised us to help fulfill our mission of keeping a close eye on our rivers and working with landowners and government agencies to improve river reaches where pollution problems turn up," said Witten.
GROWING PAINS
The growing pains at the state level surfaced in a variety of ways, said Witten, "Especially as the state employees transitioned from their former water- and dairy-testing laboratory at UVM in Burlington to their new state-of-the-art lab in Randolph."
For example, in September the state lab (called the Vermont Agricultural and Environmental Lab, or VAEL) failed to test E.coli on a dozen water samples submitted by River Watch. E.coli is one type of bacteria that is used as a signal to estimate pathogen levels in the water.
"We consider our reporting of E.coli readings at recreation sites as part of the core of our mission," said Witten. "The public wants to know if places like Bartlett's Falls in Bristol and the Middlebury Gorge in East Middlebury are safe to swim. We cannot give a day-by-day assessment of pathogen levels in the water but at least, in the past, we have been able to report fairly quickly to the public about provisional E.coli results issued to us monthly by the state."
This year, explained Witten, not only did the lab fail to deliver on one set of E.coli samples, but also the changeover in procedures led to a significant delay — one month instead of several days — in reporting out the results of River Watch's water samples. The monitoring group suspended its reporting of E.coli results on Front Porch Forum and on signs at recreation sites due to the delays.
In addition, Witten said that many personnel changes at the lab — largely due to its relocation — also had implications for how Addison County River Watch goes about its monitoring, sample-collection, and analysis of results. "We're not pointing the finger at anyone, because there certainly is a great deal of professionalism at the state lab," said Witten, "But it has to be said that this year we invested a lot of time and energy just ironing out new procedures and becoming acquainted with a new on-line system of ordering and tracking samples. There were a few bugs," he said.
He added that the state DEC has also placed a cap on the number of samples that River Watch can process through the lab, largely due to budget constraints. "We have spoken with our legislators and are hoping that they can advocate for the boosting of the rather modest budget item that supports the scientifically rigorous and valid work that watershed groups around the state do."
Heather Pembrook of the DEC's Watershed Management Division (WSMD) said that the DEC, through its LaRosa Partnership Program, which offers laboratory services to watershed groups around the state at no charge, has analyzed over 11,000 water samples collected by the Addison County River Watch Collaborative since 2003. The Watershed Division, said Pembrook, "Greatly values volunteer monitoring and has been actively supporting citizen science for over 40 years. One of our major citizen science programs is the LaRosa Partnership Program, which began in 2003. The Addison County River Watch Collaborative was one of its original four participants."
Pembrook explained that, since those early days when only a handful of groups took advantage of the DEC's lab services through the LaRosa Partnership, "In 2019, the program grew to 23 engaged and active watershed groups. As more and more watershed groups seek participation in the LaRosa Program, staff and lab capacity remain fixed."
In order to address the issue of increasing demand and limited lab capacity, the DEC sought input and advice from watershed groups including the ACRWC this past summer. "Our goal," said Pembrook, "Is to continue supporting the most valuable parts of the LaRosa Partnership Program, focusing on the highest priority projects while recognizing the limits of staff time and budgets. With our partners help, we will be implementing changes and assessing their success in the next two years."
STATE FUNDING
"Even as the state has presented some challenges for us this year," said Witten, "We stand poised to make the most of a couple of big opportunities that the State of Vermont is facilitating." Addison County River Watch is due to receive two grants from the state, one for about $10,000 from the Department of Environmental Conservation, and a two-year grant for about $16,000 from the Agency of Agriculture, Food and Markets (AAFM).
The VT DEC LaRosa Partnership Program $10,000 grant will fund volunteer training, some sampling/staffing costs, and an ongoing special study of farming practices' impact on the water quality of a historically contaminated reach of Lewis Creek.
The AAFM Clean Water Partnership $16,000 grant will help River Watch improve its communications with the landowners who give the group permission to sample at their properties, and also increase the Collaborative's dialogue with farmers, largely through the Champlain Valley Farmer Coalition.
NEW TECHNICAL ADVISOR
ACRWC has hired a new technical advisor and quality-assurance officer: Monica Przyperhart (see sidebar). "Due to an increased workload as a research professor at UVM, Kristen Underwood of South Mountain Research and Consulting has stepped down from that position. Fortunately for us, Kristen remains on our board." Witten added that, due to a small grant from Watersheds United Vermont, Kristen will be supported to help Monica transition into analyzing and interpreting River Watch data.
For more information about Addison County River Watch Collaborative and the rivers it monitors, click here.
More News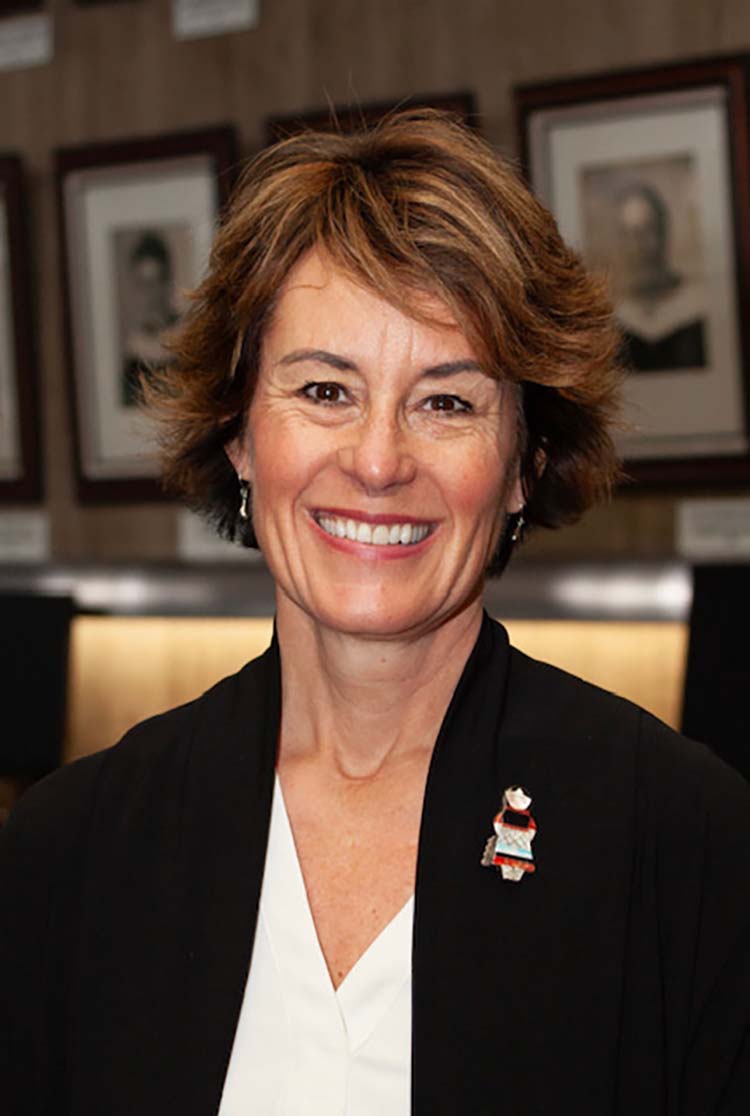 The Addison Central School District on Monday hired Wendy Baker to be its new superintende … (read more)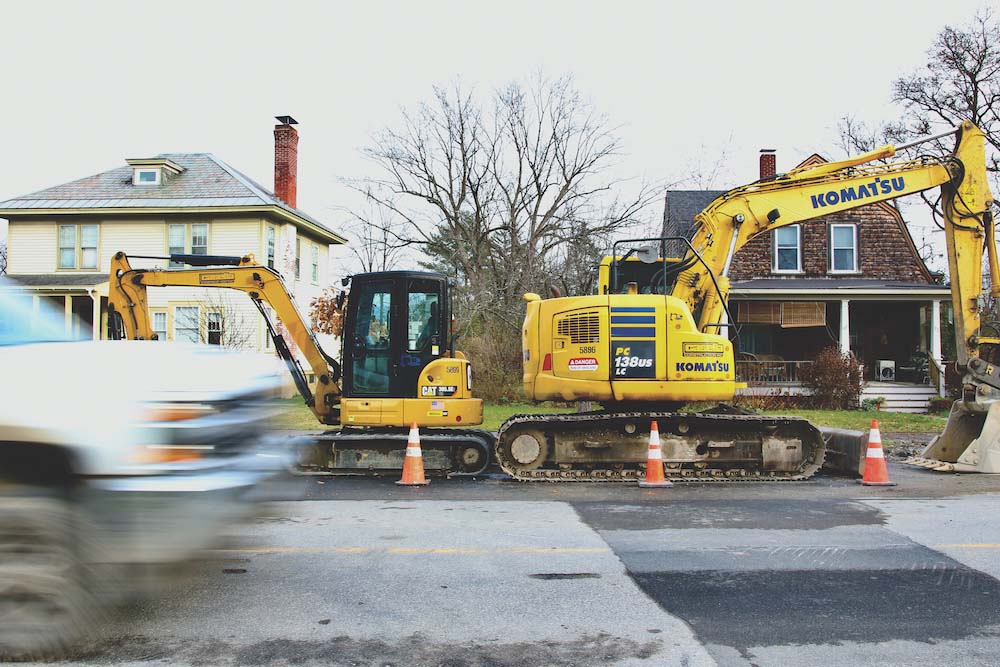 Middlebury voters next year will be asked to support three separate bond votes totaling $2 … (read more)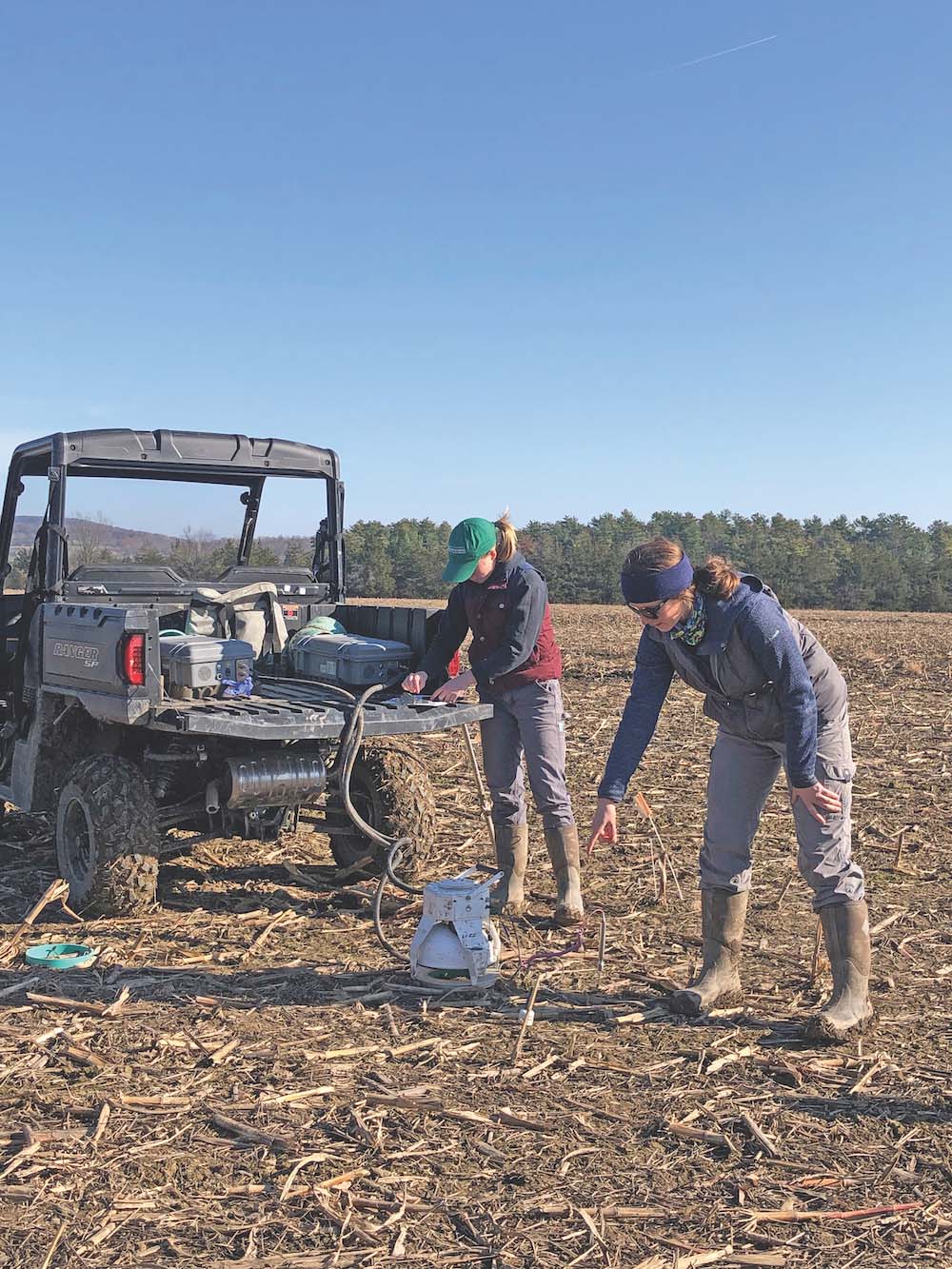 From planting cover crops to transitioning toward no-till or reduced-till approaches, farm … (read more)