Funding issue complicates future of MAUSD schools
BRISTOL — Late in Tuesday's Mount Abraham Union School District community forum in Bristol's Holley Hall, professional facilitator Sue McCormack's voice cracked with emotion as she spoke to the roughly 135 MAUSD residents and staff members in the room.
McCormack, an Essex resident, had helped lead October meetings in each of the district's five towns before Tuesday's forum, at which the MAUSD board shared what it learned from those earlier meetings about residents' educational values and feelings about their elementary schools. (See related story.)
MAUSD Superintendent Patrick Reen on Tuesday also outlined MAUSD's looming financial challenges and offered draft scenarios about district realignment, which ranged from status quo to some elementary school closures.
Officials also sought residents' feedback on those possibilities, and will unveil that input at a 6 p.m. meeting on Nov. 20, also at Holley Hall.
McCormack tearfully said she wished there was better news on the financial front as MAUSD — like other districts around the county and state — grapples with declining enrollment, an educational funding system that pays districts by the number of students enrolled and penalizes districts that overspend for any reason, and the reality that there are more seats in schools than students to fill them.
"You guys who are so passionate about your towns and schools are facing such hard decisions," McCormack said.
She added she appreciated that residents had cooperated with the board's extensive community outreach, which began with a March forum and continued in the spring with more than 100 interviews and a survey with 135 respondents. The board's community engagement committee also sat down in October with staff members and Mount Abraham Union High School students.
McCormack said she hoped residents would continue to work with board members over the next 14 months. The board intends in January to review residents' input and pick scenarios to study, examine them from February to July, unveil a plan in August, conduct discussions over the next two months, choose a course of action in November 2020, and warn a vote for March 2021.
"They're going to work with you to make the best decisions moving forward," McCormack said.
FINANCES
The news Reen shared at the end of the meeting showed the challenge MAUSD faces in continuing to provide that programming that residents had praised at meetings. The former Addison Northeast Supervisory Union educated about 2,000 students in the year 2000 in its five elementary schools and one high/middle school.
Current MAUSD enrollment stands at 1,347 and is projected to drop by 56 students to 1,291 by the 2023-2024 school year.
Meanwhile, given projected increases in salaries and benefits (one official said the current health-insurance projection for next year is a 14.5 percent increase), utilities, maintenance and other inflationary costs; the decrease in funding; and the dollar-for-dollar state penalty that MAUSD could incur as soon as next year, Reen said without programming and staffing cuts the district tax rate could increase by 27 percent for the 2023-2024 school year.
For example, property owners now paying $4,000 a year in school taxes could see that amount rise to $5,080 if that 27 percent estimate held true.
According to numbers in a handout, the district could be spending $710,000 over the threshold for triggering the penalty for excess spending in the 2020-2021 school year, a number that could grow to about $3.7 million by 2022-2023 without cuts or reconfiguration.
"We are facing a budget that … without change puts us over the spending limit," Reen said. 
SCENARIOS
McCormack and MAUSD officials said a central purpose of Tuesday's meeting and of earlier gatherings (attended collectively by about 260 residents) was to identify shared educational values across the district that any reconfiguration should preserve.
They said what they heard lined up with the district's strategic goals, including support for personalized learning, community connections, education that creates "socially and emotionally healthy kids," equity and fairness for all students, flexible scheduling for students, the towns' schools, and "varied and robust programming."
Meting participants were grouped at more than a dozen tables at the end of Tuesday's meeting, and at its conclusion were asked to discuss five proposed district reconfiguration scenarios in light of those values and district finances. Board members collected comments and drawings at the end of the discussions to be shared at on Nov. 20.
Actually, there were six scenarios offered. The last, Reen said, was his favorite: "Build Your Own." He said officials hoped residents' "creative out-of-the-box thinking … might take us somewhere great."
The other scenarios — which officials insisted were for discussion purposes only — were:
• The status quo, including possibly moving the central office into one of the schools and saving $50,000 annual rent.
• Consolidation of all the education into the town of Bristol, which would host a K-grade 4 school, a grades 5-12 school, and a pre-k school shared with the central office site.
• Pre-K to grades 4 or 5 schools in Lincoln, Monkton, New Haven and Starksboro; a grades 6-8 middle school in what is now Bristol Elementary School; and a grades 9-12 high school and the central office at Mount Abe.
• Two magnet elementary schools, one for arts and humanities and one for STEM (science, technology, engineering and math), at locations to be determined; a 6-8 middle school and a 9-12 high school; and a central office in a vacated school.
• A "Public-Private Partnership" that would retain the current configuration and hope to make up the financial shortfall by leasing space in each school.
"These scenarios are just starting points," Reen said.
FEEDBACK
After discussions at individual tables, residents' remarks included that:
• Bullet points in the board presentation were essentially accurate, but academics were not discussed enough.
• A wider variety of community voices need to be heard, something that community engagement chairwoman Krista Siringo said the group has been discussing.
• That it was "powerful to hear" people express many of the sentiments about their schools.
• A Lincoln resident at one table said he felt that town's school had lost autonomy after consolidation, and that some students were not being challenged.
• Officials should consider preserving all elementary schools and building a joint high school with the Addison Northwest School District, especially considering the facilities needs at Mount Abe.
• Schools should become "shared spaces" for more private community partnerships.
• The current district configuration should be retained.
Andy Kirkaldy may be reached at [email protected].
More News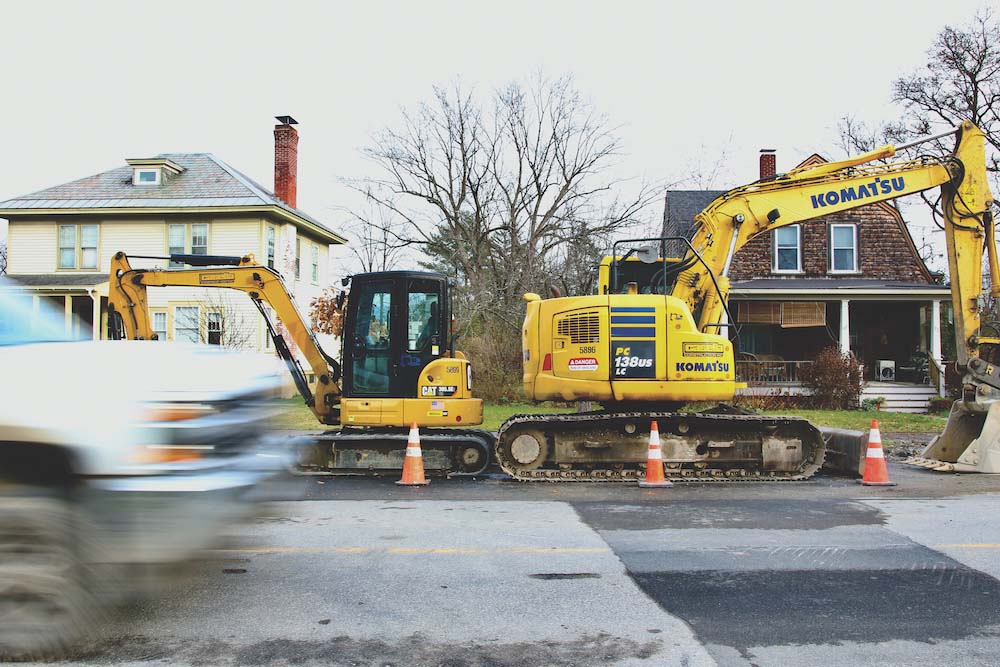 Middlebury voters next year will be asked to support three separate bond votes totaling $2 … (read more)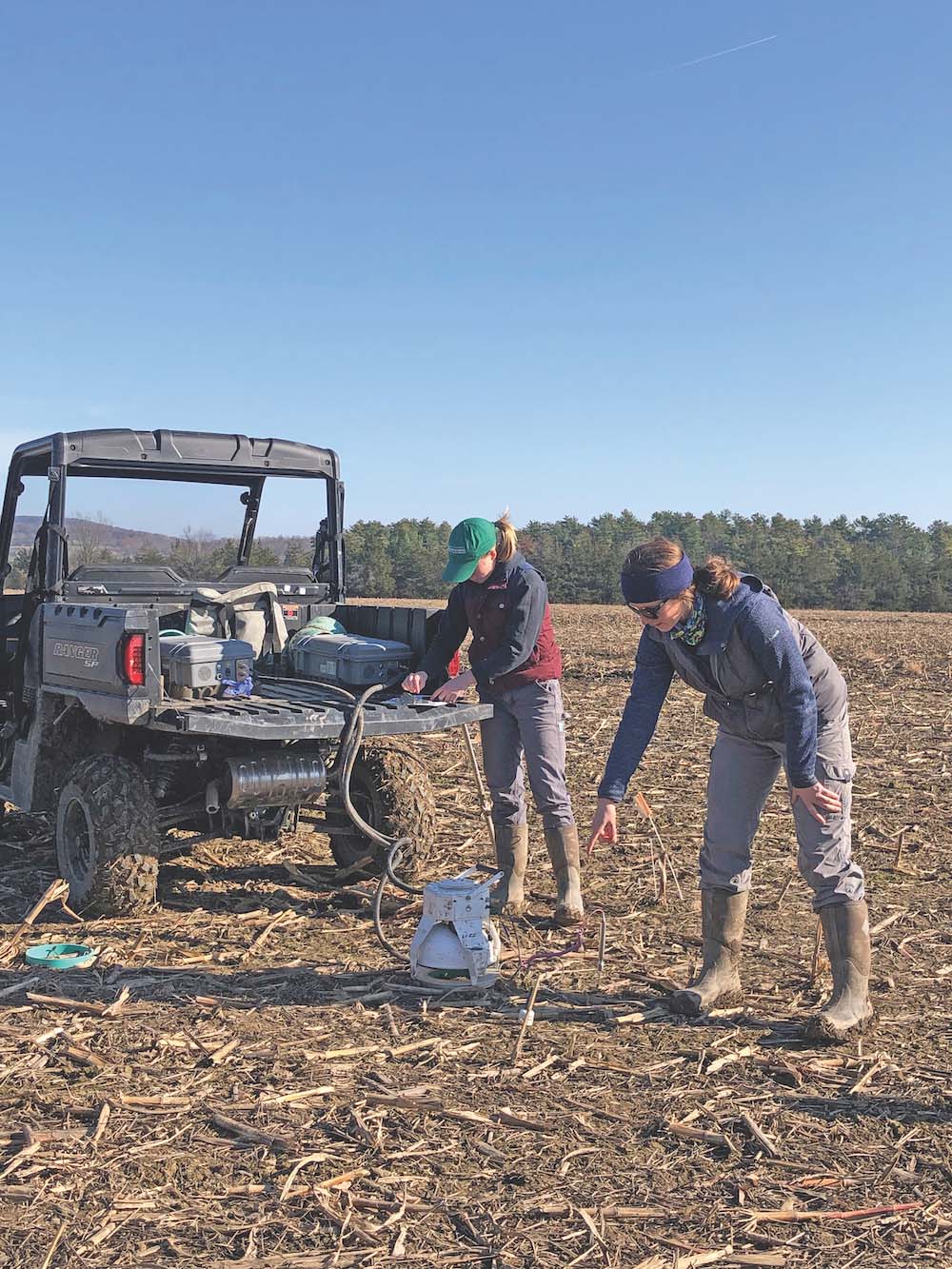 From planting cover crops to transitioning toward no-till or reduced-till approaches, farm … (read more)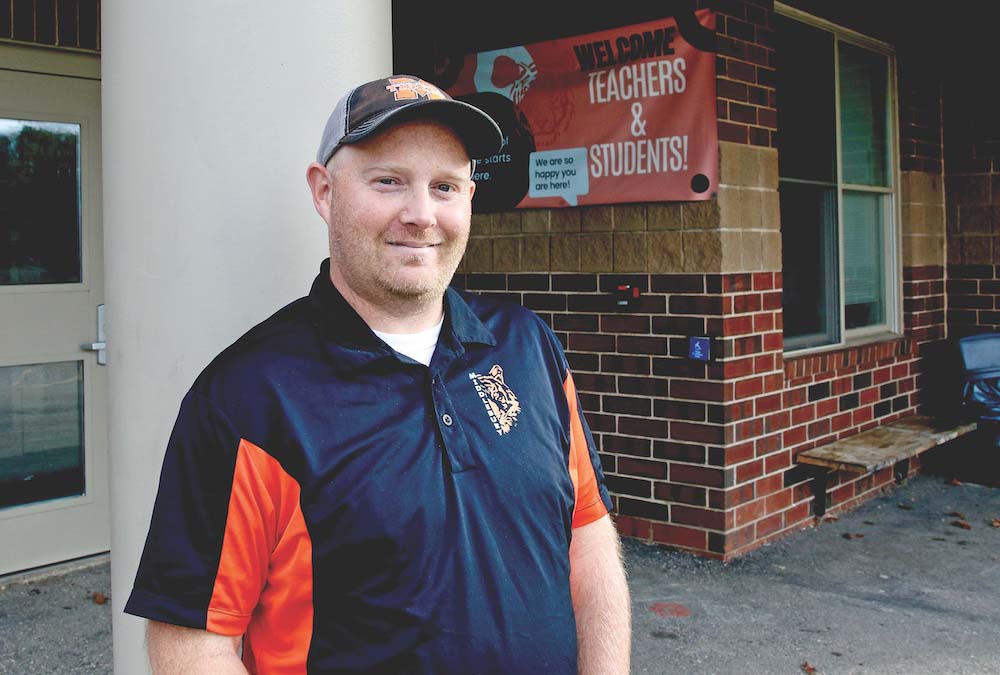 Dustin Hunt always knew he wanted to work with children in the field of athletics. He got … (read more)