Ballot set for open Bristol board seat
BRISTOL — Two Bristol residents have declared their candidacy for selectboard in a special election that will be held Dec. 3.
Ian Albinson and Eric Carter will run to replace former selectboard member Ted Lylis, who suddenly resigned in September.
Albinson owns and operates Albinson Design, which produces design and animation for film and television. He is executive director of Bristol CORE, a nonprofit organization that promotes the downtown economy and organizes community events. In addition to working with the selectboard and town administration on a variety of projects, he also serves on the Bristol Energy Committee and the Community Center Steering Committee.
"I see my role as a selectboard member as someone who listens, cares about the community and shows initiative at every level," he told the Independent in an email. "I am committed to increasing the social and economic vitality of Bristol with initiatives like the Main Street Sidewalk and Lighting project, the Stoney Hill Business Park and subdivision updates to Bristol's zoning regulations."
Carter owns and operates Carter Insurance in downtown Bristol. He has been a director of Bristol Youth sports for almost 10 years and currently serves on the Town Wide Police District Committee. In the past he has served on the boards of the Bristol Rec Club and the Bristol Downtown Community Partnership (now Bristol CORE).
"I am running because I think Bristol residents from the farthest reaches of the town and inside the village need to be represented," Carter told the Independent in an email. "I also feel that many people's voices are being lost and that, most importantly, elected people need to listen to their constituents."
The selectboard seat has been on both men's radars since at least last winter.
Albinson challenged Lylis for his seat in March but was defeated by 11 votes, 413–402.
Before that election, Lylis had asked Carter to run in his stead, but Carter declined.
After Lylis' resignation, the Bristol selectboard had originally planned to appoint someone to the empty seat on Oct. 7. Eight residents asked to be considered for the appointment and six interviewed for it — including Albinson and Carter — but the selectboard was so impressed with all of the candidates that it decided to put the seat up for election.
As selectboard chair Joel Bouvier pointed out earlier this month, scheduling a vote offers a distinct advantage over appointing someone. An elected board member will serve the remainder of Lylis's term, until March 2022, whereas an appointee, according to state law, would have had to run for election in March 2020.
The special town meeting election is scheduled for Tuesday, Dec. 3. Voting by Australian ballot will take place between 7 a.m. and 7 p.m. at Holley Hall.
Absentee ballots will also be available, starting Nov. 13, said Bristol Town Clerk Jen Myers. Registered voters may come to the Bristol Town Office to cast their ballot, take a ballot home and return it to the office, or contact the office at (802) 453-2410 and request that a ballot be mailed to them.
To be counted, absentee ballots must be returned by Dec. 3 at 7 p.m.
The Independent will present more information about both selectboard candidates next month.Reach Christopher Ross at [email protected].
More News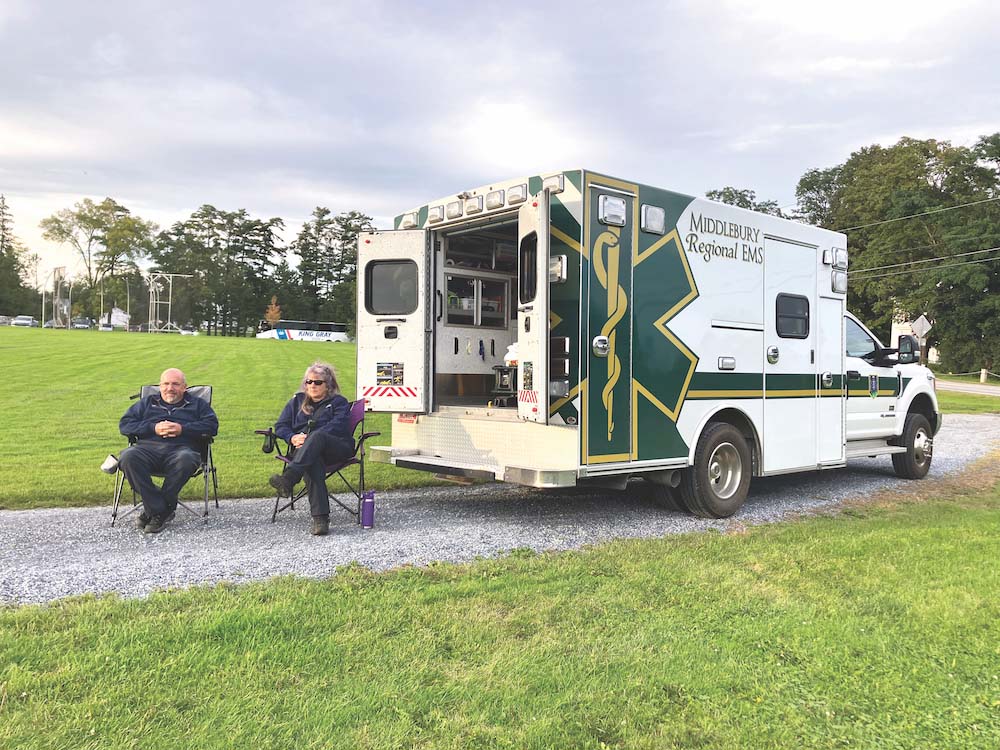 Middlebury Regional Emergency Medical Services wants to eliminate its annual Town Meeting … (read more)
Middlebury police are investigating the death of a Middlebury College junior and say the p … (read more)
In the course of her almost 101 years on Earth, Vergennes resident Margaret Clifford, bett … (read more)