Girls' soccer: Eagles, VUHS get No. 2 seeds
ADDISON COUNTY — In final regular-season high school girls' soccer action last week, Mount Abraham topped Middlebury to get the No. 2 seed in Division II, idle Vergennes earned the No. 2 seed in D-III, and Otter Valley dropped its season finale.
The Independent will update its Scoreboard/Schedule at addisonindependent.com when playoff pairings are made official on Monday. First-round games will be played on Tuesday or Wednesday.
EAGLES-TIGERS
The host Eagles defeated the Tigers, 3-0, on Friday. Addy Harris scored in the fifth minute. Becca Laurent, from Ellie Ginsberg, and Chloe Johnston, from Harris, scored in the second half. Justice Green worked a four-save shutout, and Tiger goalies Carly Burger and Julia Bartlett combined for 14 saves.
The 11-3 Eagles moved up to No. 2 when previously unbeaten Montpelier was upset. OV appears to be the Eagles' first-round foe. The Tigers finished at 2-12 and appear to be set for a date with No. 1 U-32 (12-2)
COMMODORES
The Commodores were set to host Spaulding on Friday, but their home field was ruled unplayable after Thursday's rain, and the game was canceled.
The 8-4-1 VUHS girls will enter the D-III postseason at No. 2. Bellows Falls (2-10-2) appears to be the Commodores' first-round foe.
OTTERS
On Saturday host Springfield blanked the Otters, 3-0. OV had looks at goals, but Mia Politano and Olivia White (twice) hit posts. The Otters will carry a 4-9-1 mark and a No. 15 seed into their probable matchup with the Eagles.
More News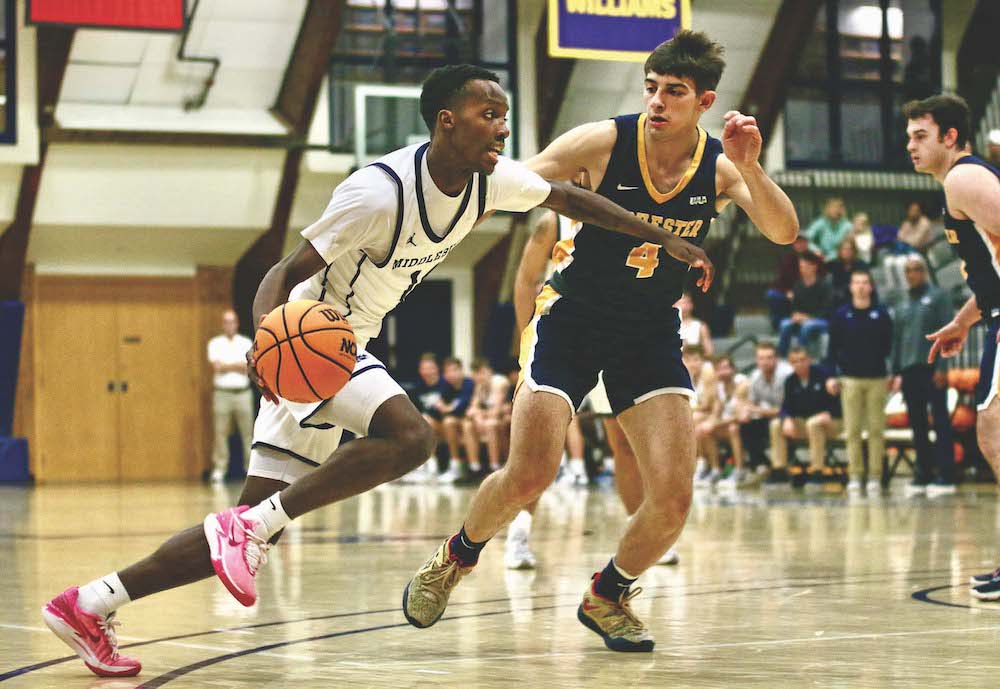 The Middlebury College men's basketball team dropped a pair of home games to teams in the … (read more)
The Middlebury College women's basketball team split a pair of games this past weekend at … (read more)
The Middlebury College women's hockey team lost one game and settled for a tie in another … (read more)