Arts Beat: Brayton to perform with Champlain Philharmonic Oct. 19
The Champlain Philharmonic will be presenting its Fall Concert Series on Saturday, Oct. 19, at 7:30 p.m., at the Town Hall Theater in Middlebury and Sunday, Oct. 20, at 4 p.m., at Grace Congregational Church, 8 Court Street, in Rutland.
The orchestra will perform some of the best-loved works written by American composers. On the program will be "Rhapsody in Blue" by George Gershwin, "Rodeo" by Aaron Copland, and "Wood Notes" by William Grant Still. The program will also feature a piece called "Matt's Tune" written by Vermont composer Erik Nielsen, who lives in Brookfield.
The orchestra will close out the evening with "Rhapsody in Blue," featuring young artist Nico Brayton on piano. Brayton has been playing the piano since he was seven years old, studying with his teacher, Cynthia Huard. Brayton is a senior at Middlebury Union High School, where he has played the piano and mallet percussion in the school's concert band and jazz band.
Tickets are $15 general admission, $10 for seniors (60+), and $5 for students. Tickets are available at the door for both performances or in advance at champlainphilharmonic.org. The Champlain Philharmonic is a community orchestra that performs regularly in the Addison and Rutland regions of Vermont. This is the orchestra's 16th performance season.
TRIO SEFARDI AT THT
Middlebury's Town Hall Theater brings Trio Sefardi to town on Tuesday, Oct. 15, at 7:30 p.m. Trio Sefardi celebrates the musical heritage of the exiled Jews of Spain, the Sephardim, with songs in Ladino about love and courtship, holidays and hope.
Trio members Susan Gaeta (vocals/guitar), Tina Chancey (bowed strings), and Howard Bass (guitar/lute) are dedicated to bringing the vibrant past into the living present and to continuing the musical traditions of those who created and sustained Sephardic song traditions over the centuries.
Founded in January 2010, the trio is a confluence of three performers who share a love of, and wide-ranging experience with Sephardic music. The Sefardim, the Jews of Spain, lived on the Iberian Peninsula for 15 centuries. Expelled in 1492 by King Ferdinand and Queen Isabella, the Sefardim settled in North Africa, the Middle East, France, Italy and parts of northern Europe, but were welcomed most warmly in the Ottoman Empire. In exile the Sefardim maintained their language, Ladino, and their oral culture. Songs were passed down through the generations, usually by women, and new songs were composed about love, loss, daily life, holidays and history.
Trio Sefardi has performed at the Kennedy Center, the National Gallery of Art, the Piccolo Spoleto Festival, the Center for Jewish History and the Greek Jewish Festival in New York City, at the Richmond and Washington Folk Festivals, and at many synagogues and Jewish Community Centers on the East Coast. The group recently released its third recording, "La Yave d'Espanya."
Tickets range from $18 to $25 plus applicable fees, and may be purchased online at townhalltheater.org, over the phone at 802-382-9222, or in person at 68 South Pleasant Street in Middlebury. The box office is open Monday to Saturday from noon to 5 p.m.
THE BURNING HELL AT THT
Don't be fooled by the name — Atlantic Canadian trio The Burning Hell play joyous, wry and witty lyric-driven songs that swing from folk to garage rock, with hints of klezmer, country, rembetika and old-fashioned storytelling along the way. Their performance will take place at Middlebury's Town Hall Theater on Friday, Oct. 18, at 8 p.m.
Over ten years and almost as many albums, the sound of The Burning Hell has changed often, but the band has remained idiosyncratic and unclassifiable — much to the delight of those who love them. The constant has always been songwriter Mathias Kom's singular outlook on the world: wise and naive, cynical and life-affirming, full of brilliant, unexpected narratives and a deeply felt generosity of spirit.
The band's live performances underscore these themes: they exhibit a joy and camaraderie too infrequently seen on stage. Indeed, the essence of the band is inclusive and celebratory; whether live or on record, there's something for everyone.
The Burning Hell has developed a cult following throughout Canada, the U.K. and Europe, and are undertaking their first major U.S. tour this fall, including a stop in Middlebury.
Bar and concessions will be available, and seating is cabaret style, general admission. Tickets are $16 plus applicable fees — but as a special promotion, THT is offering $10 tickets to the first 20 patrons who use the code word "ohcanada" at checkout.
Tickets may be purchased online at townhalltheater.org, over the phone at 802-382-9222, or in person at 68 South Pleasant Street in Middlebury. The box office is open Monday to Saturday from noon to 5 p.m.
JEREMY MOHNEY AT BRANDON MUSIC
It was five years ago that Jeremy Mohney and his Swing Band first performed at Brandon Music and wowed the audience with his catchy rhythms, floating melodies and expressive musicianship. Brandon Music now welcomes back this exceptional band on Saturday, Oct. 19, at 7:30 p.m.
With infectious energy, Jeremy Mohney and his Band, based out of Colorado, capture the sounds of swing with a feel that can't be reproduced by many alive. Always rooted and honoring the greats like Armstrong, Ellington and Waller, who set the groundwork for the music, he plays with his own faithful, yet unique take. His band plays the old favorites as well as originals written by Mohney that capture the feel of the classics seamlessly. Keeping crowds smiling and dancing all over the US in clubs, swing dances and festival stages alike, Mohney shows no sign of stopping.
His EP called "Solving the World's Problems" was released in Feb. 2017 and he's got his fifth release coming soon, an EP called "Burning In Me." With many original releases, more on the way, and a busy schedule, don't miss this chance to experience Jeremy Mohney and his music.
Concert tickets are $20. A pre-concert dinner is available for $25. Reservations are required for dinner and recommended for the show. Venue is BYOB. Call 802-247-4295 or e-mail [email protected] for reservations or for more information. Brandon Music is located at 62 Country Club Road in Brandon.
BIRTH OF THE COOL AT THT
The Middlebury New Filmmakers Festival kicks off its rebranded monthly screening series, The Biography Series: Fabulous Films About Fascinating People, with "Miles Davis: Birth of the Cool," on Thursday, Oct. 17, at 7 p.m., in Middlebury's Town Hall Theater.
Directed by the great documentarian Stanley Nelson, this portrait of the gifted musician Miles Davis is rich, probing, exhilarating and utterly honest. Every period of Davis' singular career is admirably assessed with an informed passion for the groundbreaking music he created and the remarkable life he led.
Focused on rich and rewarding work from singular filmmakers, the series offers eight sterling films, both documentary and narrative, that illuminate the lives of complex and significant people whose achievements have touched us in myriad ways.
Tickets are $15 each film ($105 series pass), from Town Hall Theater online at townhalltheater.org, by phone at 802-382-9222, and at the box office, 68 South Pleasant Street in Middlebury (Monday-Saturday, noon to 5 p.m.). Individual tickets are also available day of the show in the THT lobby.
POP-UP MUSIC IN BRISTOL
Five Town Friends of the Arts' second pop-up music event will feature Richard Ruane and Beth Duquette at 7 p.m., on Thursday, Oct. 17, at Vermont Tree Goods, 27 Main Street in Bristol.
Ruane and Duquette are a Vermont based acoustic duo performing original music with a clear traditional-roots influence that is steeped in tradition, but of its own time. They are known for their strong, imaginative vocals and harmonies, often compared to classic sibling harmony duos. Some of their original songs harken back to traditional ballads and jazz tunes from the 30s, but also remain firmly rooted in life's current challenges and joy.
Ruane sings and provides instrumental backing on guitar, tenor guitar, mandolin and ukulele while Duquette contributes lead and harmony vocals. Ruane and Duquette perform with a comfortable ease and audience rapport that comes from many years of collaboration and love of creating music together.
The show is one hour and admission is by donation.
BLUES JAM IN BRISTOL
Middlebury-based English bluesman Tom Caswell will be hosting a Blues Jam in Bristol at 8 p.m., on Wednesday, Oct. 16, at Hatch 31, located at 31 Main Street.
The jam will feature both local and statewide blues musicians and is open to anyone wanting to hear great music. This is a monthly event on the third Wednesday of the month. If you are a musician or singer planning to take part in the jam, there will be a sign-up sheet located near the stage.
Although the music begins at 8 p.m., an earlier arrival is advised. Admission to the jam is free.
More News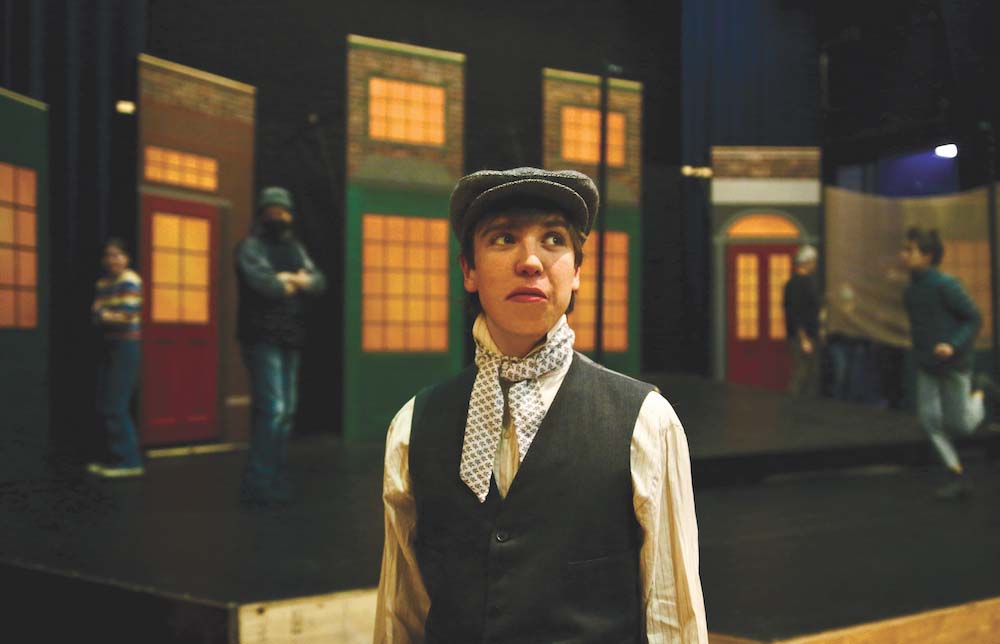 From the magical moment just before Christmas of 1843 when Charles Dickens released his no … (read more)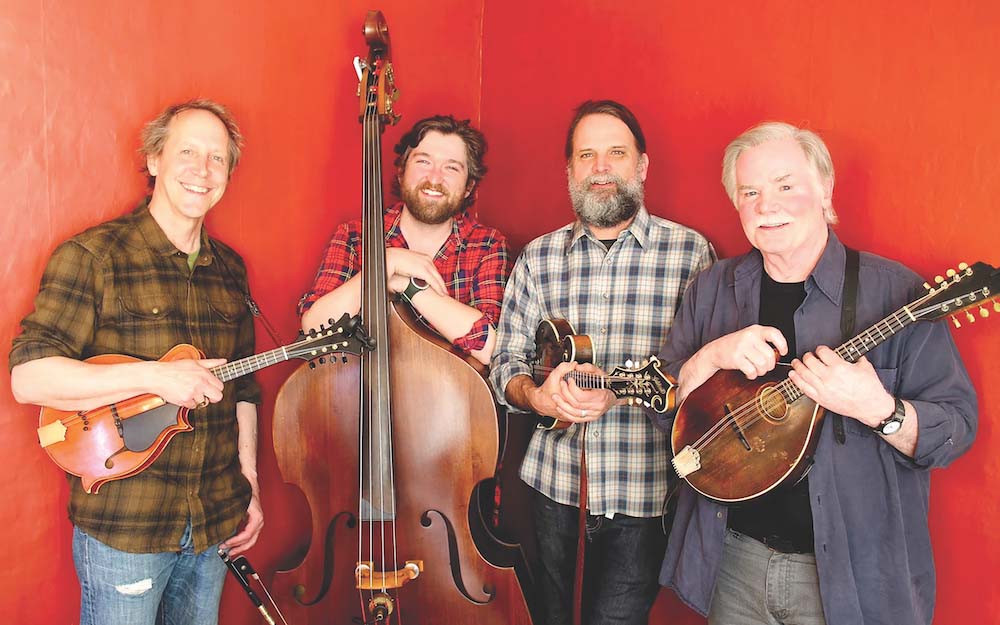 The trio of Jamie Masefield, Will Patton and Matt Flinner brings together three of Vermont … (read more)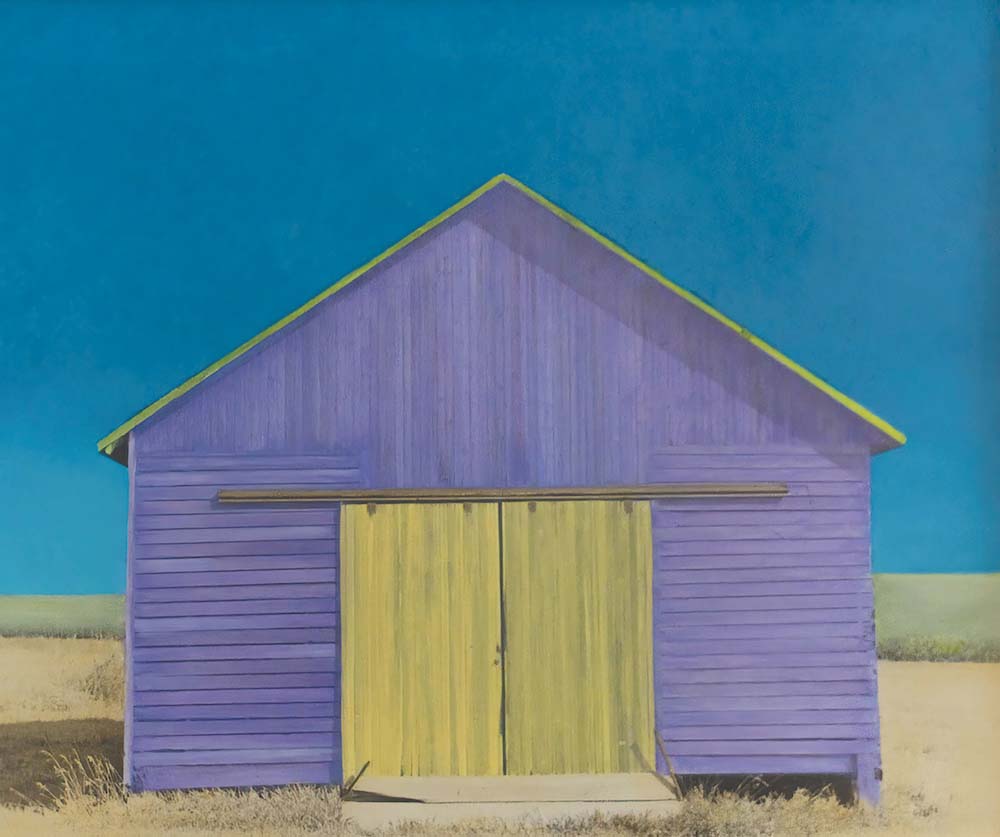 Edgewater's two galleries in downtown Middlebury will open two new exhibits for the holida … (read more)