Repairs to notorious stretch of Rt. 125 delayed
I remain concerned that (VTrans) doesn't seem to think that this is a priority until another accident occurs… Four deaths is already way too many for this to not be considered a priority.
— Holmes Jacobs
CORNWALL — Eleven months after Bridport, Cornwall and Middlebury leaders urged the Vermont Agency of Transportation (VTrans) to "immediately" make major safety improvements to a notorious stretch of Route 125 near Cider Mill Road the road remains untouched.
On Nov. 7, 2018, local officials made the plea to fix the road where a Shoreham man was killed following a collision with a fire truck on Sept. 13 of that year.
While VTrans officials are promising installation of some short-term safety measures by next summer — including rumble stripes along the centerline of the road and more signs — no date has been set for major ledge excavation that the complainants said is needed to improve sight visibility in an area that has claimed at least four lives through vehicle crashes during the past 17 years.
The delay has raised concerns among area residents who regularly travel Route 125 and who fear it's only a matter of time before another fatal accident takes place. Municipal officials are specifically pointing to a small ledge outcropping underlying Route 125, just to the west of the college and Middlebury village, at the Middlebury/Cornwall town line. Critics believe the ledge needs to be removed, or at least lowered, to improve sight lines.
"I remain concerned that the department doesn't seem to think that this is a priority until another accident occurs," Cornwall resident Holmes Jacobs wrote in a recent email to the Addison County Regional Planning Commission (ACRPC).
It was at this notorious Route 125 location that a vehicle driven by Deane Rubright collided with a Cornwall Fire Department utility vehicle last September. Investigators said Rubright had pulled to the side of Route 125 to let a large fire truck pass. When he pulled back onto Route 125, he couldn't see the trailing utility truck bearing down on him, nor could the driver of the fire truck see him in time to stop, according to Vermont State Police.
In December 2002, Shari Sperry, Steven Warner and two-year-old Brianna Haskins died in an accident at the same location. Sperry was pregnant with twins at the time.
"While rumble strips wouldn't hurt, they don't help the fact that they would not have made a difference in either of these deadly accidents — the lack of line of site or shoulder space is the main issue here, in my amateur opinion," Jacobs added in his email.
"Four deaths is already way too many for this to not be considered a priority," he concluded.
Rumble strips feature a series of protrusions in the pavement that warn drivers if they drift beyond their lane.
"The rumble strips don't necessarily solve the vision problems that the ledges create," said ACRPC Executive Adam Lougee. "They might help, but we don't believe they necessarily take care of some of the safety issues we've observed over the years."
Michele Boomhower, director of policy, planning and intermodal Development for VTrans, most recently updated regional planning commission officials about Route 125 improvements in July. She told Lougee that while rumble strips and signs are in the offing, there are no funds in the fiscal year 2020 budget to study the potential for more extensive repairs to the road.
She said the section of Route 125 in question has not (at this point) been classified by VTrans as "a priority safety area."
Boomhower added VTrans expects to begin the scoping (study) process next summer for a potential Route 125 safety project, contingent on Legislative authorization to include funding for the study in the fiscal year 2021 transportation budget. She said VTrans will look for chances to coordinate Route 125 upgrades with other needs — such as paving — in the future.
Meanwhile, VTrans will continue to "monitor crashes along this section of highway." She noted there haven't been any crashes along the notorious Route 125 segment so far this year.
Cornwall selectboard Chairman Benjamin Marks is among those concerned VTrans has yet to deal with the Route 125 safety issues. The Route 125 situation, he said, reminds him of Cornwall's past effort to get a fix for "Cobb's Corner." The corner is located where Cider Mill Road and Route 30 meet. It involves a more than 60-degree turn in the road, with poor visibility.
"It took a lot of pressing VTrans to convince them there was really a problem and for it to be addressed," Marks said.
He believes an equally good case can be made for Route 125. The poor sight lines, coupled with joggers and shorter daylight hours, is a prescription for accidents, he noted.
"Their mode seems to be, 'Go away, kid, and don't bother me,' and then hope that the issue kind of goes away and doesn't pose an imposition on what I'm sure are already stressed resources," Marks said.
"Their approach seems to be, 'delay, delay, delay,' and hope that nothing deadly happens," he added. "I think it's outrageous."
Reporter John Flowers is at [email protected].
More News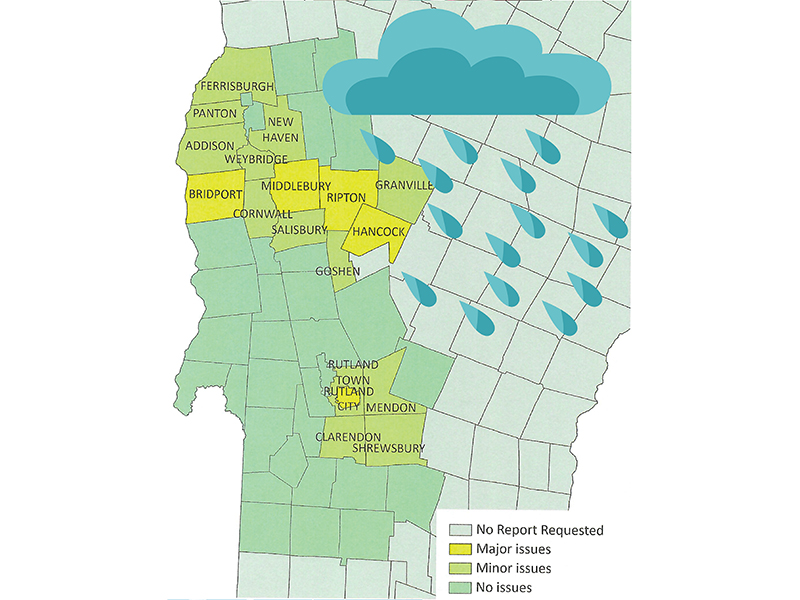 Local towns may get federal money to pay for more than a million dollars in cleanup and re … (read more)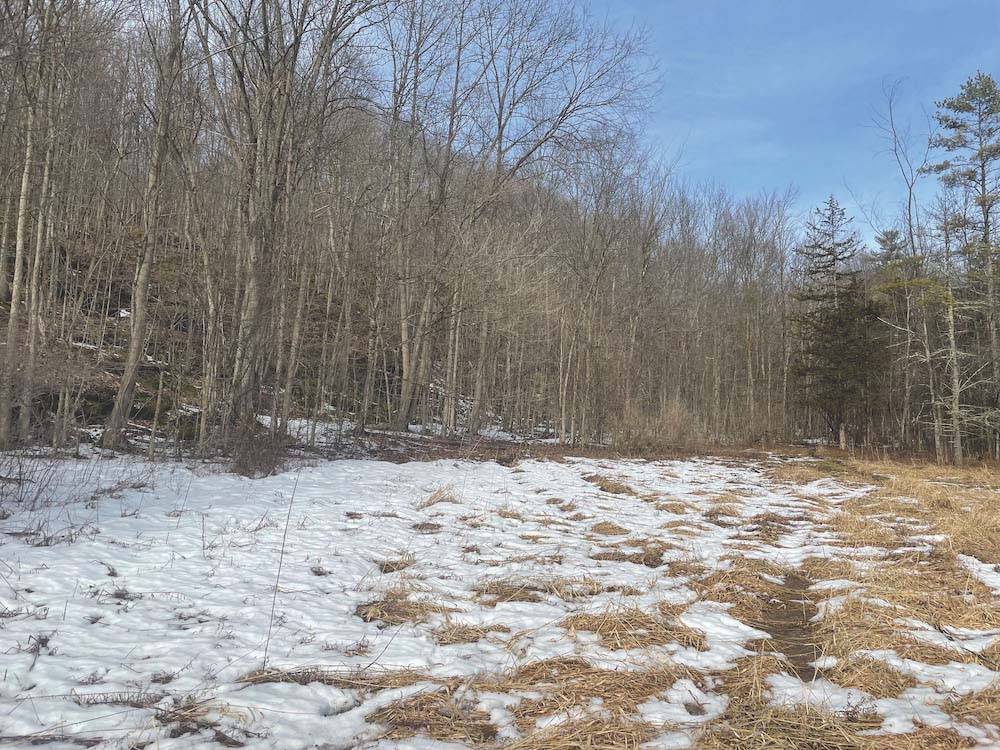 The Vermont Fish and Wildlife Department is putting $566,667 in grant money toward conserv … (read more)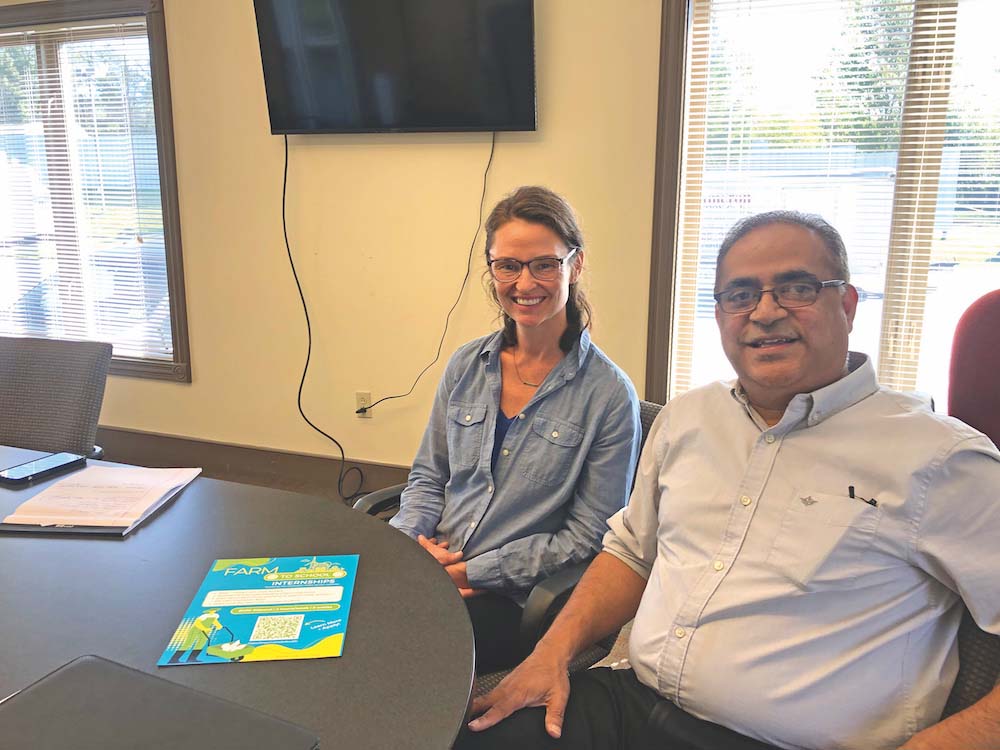 Like most things, the future of agriculture in Vermont lies in the hands of younger genera … (read more)