Mount Abe field hockey falls to CVU
BRISTOL — Visiting Champlain Valley Union, in first place in Division I, controlled most of the play against the Mount Abraham Union High School field hockey team on Tuesday, but the Eagle defense and goaltending made the Redhawks work hard to earn a 2-1 victory.
The Redhawks improved to 8-3, while the defending D-II champion Eagles dropped to 6-2-2 with their second straight setback after an overtime loss at South Burlington the previous Friday.
They remain in second place in D-II with four games left in the regular season, although Otter Valley (7-2) is nipping at their heels. Those two teams, which staged an epic duel in a 2018 D-II semifinal, could theoretically meet in that round again.
After the setback Coach Mary Stetson praised her senior back line of Maizy Shepard in the middle, Camille Lyons and Abby Hoff on the flanks, and Kira Murray (19 saves) in the goal in containing the speedy and talented Redhawks.
"I thought the defense did an excellent job today," Stetson said. "They made some great defensive stands there for us to keep us in the game so that when we scored the goal it was only a one-goal game. And there were some really good saves by our keeper. She did really well."
The game was even in the first 10 minutes. The Eagles created good pressure on the right side, with sophomore middie Molly Laurent springing sophomore wing Txuxa Konczal for threatening runs. And junior Emma Fay got a pair of shots off, one after stealing a clearing attempt in the sixth minute and another after she and Konczal forced a corner nine minutes in. But both rolled wide left of the CVU cage.
Then the Redhawks began to roll the ball the other way. Murray stopped Hailey Chase after a rush down the right side, denied Mackenzie Marcus on a penalty corner, and twice kicked the ball away from CVU attackers between the 19- and 14-minute marks. Shepard also knocked away a Maggie Warren shot on goal.
CVU broke through at 10:37 on a play that started with the Redhawks winning the ball at midfield and avoiding several Eagle challenges. It ended with Chase taking a pass from Flynn Hall just inside the penalty stripe and rolling a backhand shot home.
Three minutes later Marcus broke in on the left side and drilled a 15-foot shot inside the right post, a play set up by Janie Hardy, and it was 2-0.
Stetson acknowledged that for the final 20 minutes of the half the Redhawks were beating the Eagles to the ball, but said the Eagles picked up their play after the break.
"I think we watched them play in the first half, and they're a good, strong team. And they are quick. And when we don't want to step to the ball and play the ball, that comes back to haunt you," Stetson said. "We had that discussion at the half, and that seemed to change."
Immediately after halftime the Eagles pressed, and Fay and Konczal forced a corner that CVU back Lauren West did well to disrupt. CVU countered, but Murray stopped one shot and senior forward Sydney Perlee dove to make a defensive save on another.
Eight minutes in Laurent, Fay and Eagle freshman center middie Madison Gile threatened, forcing another corner, but CVU goalie Marina Schmidt kicked away Gile's shot from the top of the circle.
CVU regained its footing, and on three corners Hall hit the post, and Murray used her quick feet and positioning to make saves on Hall, Chase, Warren and Marcus.
Konczal put the Eagles on the board at 14:58. Fay and junior forward Kierra Lacey helped win the ball to Laurent at midfield, and she sent Konczal toward the circle. Konczal raced past the final defender and shot toward the far left post. The shot was headed in anyway, but deflected behind Schmidt off a diving defender.
The Eagles had one last threat two minutes later, with Laurent, Konczal and Fay leading the charge, but the Redhawks buckled down to protect their lead without allowing another shot. They finished with advantages of 21-3 in shots on goal and 8-3 in penalty corners.
Stetson said, as always, playing strong Division I competition prepares the Eagles for the D-II postseason.
"It's a good game to have. We know the competition is like that up and down the Metro," she said.
And plenty has gone right for the Eagles this fall.
"We play a good team game when we decide to work together and possess and play within ourselves," Stetson said. "When we focus on those things we do well, taking maybe two or three people to make a tackle … and move the ball and switch fields, that's gone for us. I think we have persevered (in close games.) We've proved we can win those."
And now there are four regular season games to go before the Eagles will take a shot at winning the program's ninth D-II title.
"It's October," Stetson said. "Fasten your seatbelts. Here we go."
Andy Kirkaldy may be reached at [email protected].
More News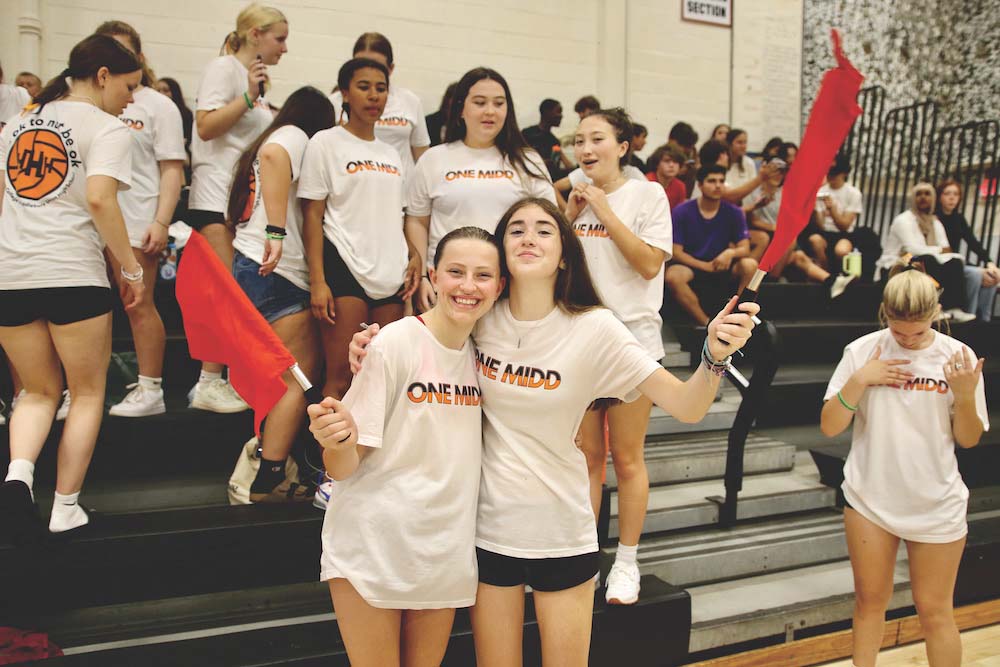 Considering the Middlebury Union High School volleyball team's decidedly successful record … (read more)
In a hard-fought girls' soccer match on this past Saturday, Middlebury outlasted Vergennes … (read more)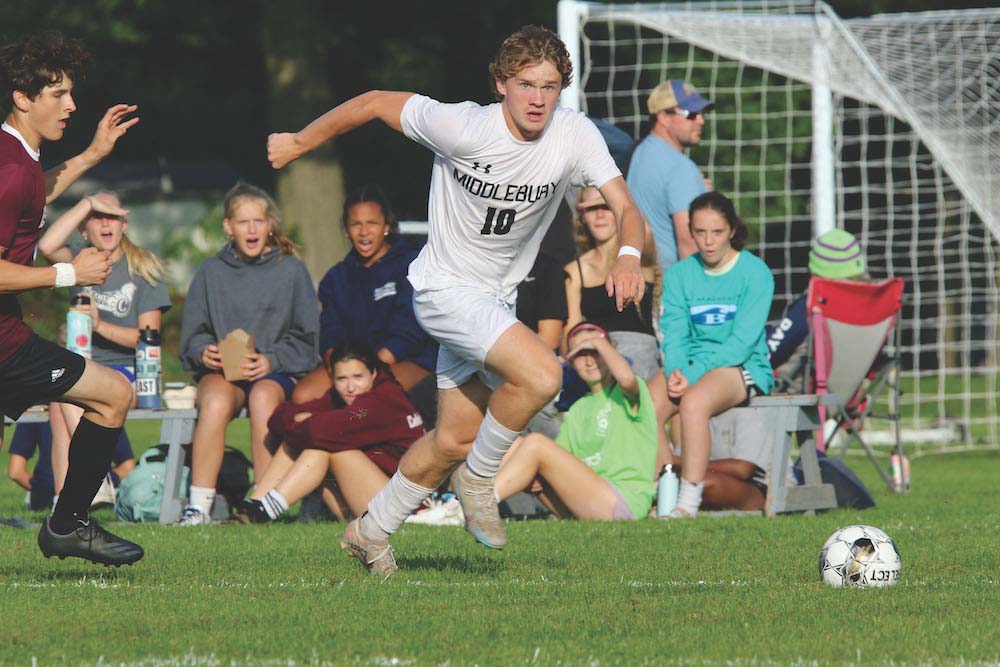 The Middlebury Union High School boys' soccer team survived a scoreless first half in whic … (read more)