SaVida office earns initial Vergennes OK
VERGENNES — The Vergennes Development Review Board on Wednesday voted by 5-0 to instruct the city's zoning administrator to write a permit approval for Massachusetts addiction counseling firm SaVida Health to open an office at 214 Main St.
According to zoning administrator Peter Garon the DRB is expected to issue the permit to property owner James Amble at its Oct. 21 meeting, and it will contain conditions that ensures that SaVida will not operate as a medical office.
Garon said those conditions include that SaVida employees will not conduct blood or urine collection from its clients at the office, nor will they — as the company has said all along — dispense any medication onsite.
According to a company handout provided to city officials, SaVida proposes to provide "medication assisted treatment … for those struggling with opioid and/or alcohol use disorder." Treatment includes prescribing — but not administering directly — buprenorphine and naltrexone because "research shows a combination of medication and therapy" can be effective.
According to Sept. 16 minutes from the DRB's public hearing, SaVida Director of Business Development Helene Murphy said the company does not provide methadone and "is not proposing to dispense medications" at the site, but "will occasionally write prescriptions."
According to the DRB minutes and the handout, SaVida plans to see one to eight patients daily at 214 Main St., by appointment only, with a staff of up to three.
Garon said the board had debated whether SaVida's proposal was a permitted "professional office" in the city's Central Business District, rather than a medical office, which is not an allowed use in much of downtown Vergennes. The board ruled it was an office use, he said, and attached conditions to ensure it remained so.
"That put them firmly into the category of professional office," Garon said.
Wednesday's decision is not a formal permit. The board will review the draft permit on Oct. 21, and could adopt it as is or make changes to better reflect its decision. The permit would take effect in 15 days after it is adopted.
Garon noted that 15-day period also serves as the time interested parties can appeal. A group led by Alderman David Austin, acting as a private citizen, filed for interested party status and opposed the proposal at the board's Sept. 16 public hearing.
According to minutes from that hearing, Austin "provided a variety of material to demonstrate that the use on the front of the first floor by SaVida Health was better characterized as a Medical Services Facility than a professional office."
Austin provided the board with a number of documents, including a SaVida handout, another from the Department of Health and Human Services, and another describing Suboxone, one of the drugs that SaVida prescribes to its clients.
According to the minutes, Linda Cook, city council member Lynn Donnelly (also acting as a private citizen) and Julie Basol also "provided comments that the space was better used as retail rather than an office of any nature."  
SaVida's Murphy said her company offers "counseling and therapeutic services," including in existing Vermont offices in Newport, Springfield, and Bennington that are "much larger than the proposed Vergennes operation."
Murphy told the Independent SaVida officials are happy with the preliminary decision and believe the office will be an asset to Vergennes.
"We are very pleased the board voted the way it did. We are very pleased to be part of the Vergennes community, and we are look forward to collaborating with the downtown business district in providing much needed services," she said.
Andy Kirkaldy may be reached at [email protected].
More News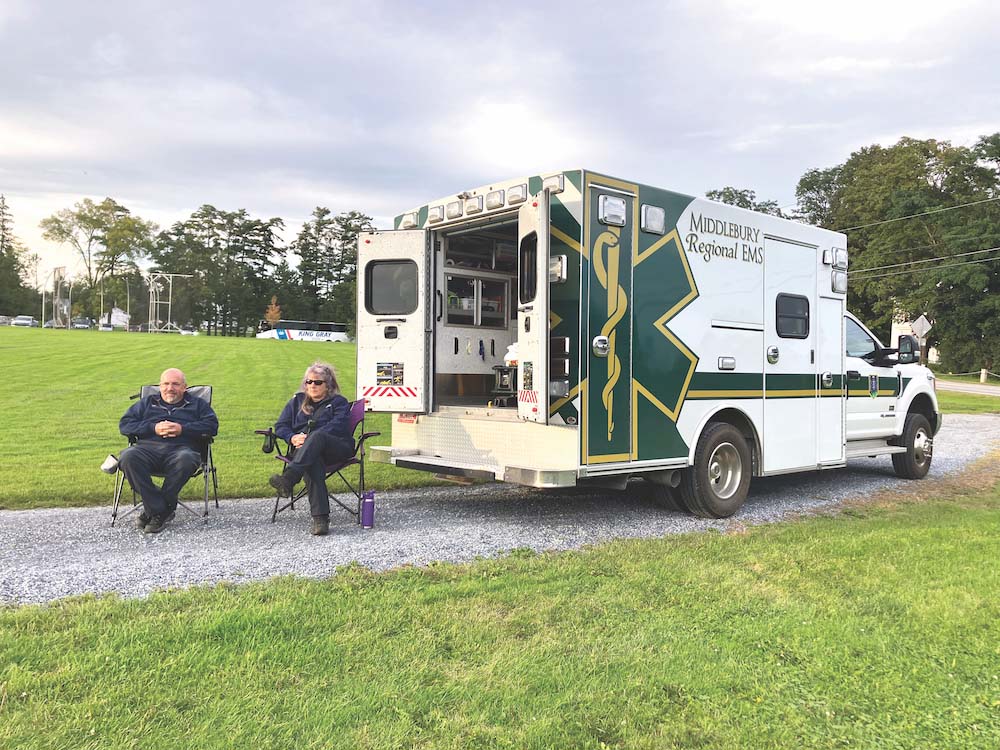 Middlebury Regional Emergency Medical Services wants to eliminate its annual Town Meeting … (read more)
Middlebury police are investigating the death of a Middlebury College junior and say the p … (read more)
In the course of her almost 101 years on Earth, Vergennes resident Margaret Clifford, bett … (read more)