Middlebury Performing Arts Series celebrates 100 seasons
MIDDLEBURY — Middlebury College's Mahaney Arts Center is preparing to launch its 2019–2020 season lineup, with diverse performances in music, theatre, and dance, as well as exhibitions, films, spoken word events, and more. This year is extra special because the Middlebury Performing Arts Series will celebrate its 100th anniversary — making it the longest running performance series in the state.
The centennial season toasts the return of some of the Performing Arts Series' favorite artists from the past, while also inviting new voices to point to the future. Several exciting new commissions of original work dot the year's programs. The anniversary also coincides with other milestones — Beethoven's 250th birth year and the 100th anniversary of women's right to vote — which are reflected in the season's ambitious programming. All are welcome to join in the MAC's programing throughout the year.
PERFORMING ARTS SERIES
The Middlebury College Performing Arts Series is known for presenting the finest in chamber music, a tradition that will continue throughout the centennial season. The series kicks off Sept. 20 with audience favorite, cellist Sophie Shao. She will perform works by Brahms and Schoenberg alongside a quintet of world-class musical friends.
The Gramophone award-winning Heath Quartet — the series' first-ever quartet in residence — will return to help us celebrate the 250th anniversary of Beethoven's birth with a full Beethoven string quartet cycle over six concerts, bookending weeklong residencies with our campus and community (Oct. 5 and 11, Jan. 11 and 17, and May 2 and 8).
Chamber music audiences will have plenty more to enjoy with three-time Grammy-nominated vocal ensemble Stile Antico, bringing women of the Renaissance to life through song (Nov. 9); British pianists Paul Lewis and Steven Osborne in a tour-de-force four-hand concert (Feb. 19); and the peerless Takács Quartet playing a full Bartók cycle (April 18-19).
This year's series is also distinguished by important commissions and premieres of new work, starting with the Turtle Island String Quartet with jazz pianist Cyrus Chestnut (Nov. 22). The concert will feature the world premiere of a new work by Middlebury Assistant Professor of Music Matthew Evan Taylor. Grammy-winning contemporary vocal ensemble Roomful of Teeth will join the acclaimed Dublin Guitar Quartet in the East Coast premiere of  Vermont native Nico Mulhy's new arrangement of "How Little You Are" (Jan. 30). Cellist David Finckel and pianist Wu Han, "chamber music's busy power couple" (New York Times), will present the world premiere of a new work by Vermont-raised, prize-winning composer Pierre Jalbert (Feb. 28). The Imani Winds and Catalyst Quartet will join forces for the Vermont premiere of a new work by Jessie Montgomery, inspired by the Great Migration (April 3).
A highlight of the year is the young folk trio Dreamers' Circus, a new driving force in Nordic world music. Led by violinist Rune Tonsgaard Sørensen of the Danish String Quartet, they will perform a lively and popular concert at the Mahaney Arts Center on March 6.
The Performing Arts Series also reaches beyond music, with L.A. Theatre Works' riveting live radio play "SEVEN," based on the true stories of seven remarkable women who faced life-threatening obstacles yet later brought heroic changes to their home countries of Pakistan, Nigeria, Ireland, Afghanistan, Guatemala, Russia and Cambodia (March 3-4). Choreographer and dance faculty member Lida Winfield will mix dance, theater, storytelling, and original music in "IMAGINARY," a quirky and innovative yet socially poignant work that explores perception in relationship to the imagination (March 13-14).
Tickets are on sale now at (802) 443-MIDD (6433) or middlebury.edu/arts/tickets.
MUSEUM OF ART
The Middlebury College Museum of Art will celebrate a different centennial — the upcoming 100th anniversary of the passing of the 19th amendment — in the new exhibition "Votes…for Women?" This exhibit of vintage photographs, banners, and memorabilia will be on view Sept. 13-Dec. 8. History professor Amy Morsman spoke at the opening reception, and award-winning journalist Elaine Weiss will speak about "The Woman's Hour: Sex, Race, and Money in the Fight for the Vote" on Oct. 4.
Also on view this fall is "MuseumLab," an experimental exhibition inviting visitors to observe the reactions sparked when our "teaching laboratory" displays art supporting courses in religion, neuroscience, gender studies, political science, environmental studies, art history, biochemistry and more.
The Museum is open Tuesdays-Sundays year round, and selected Thursday evenings. Admission is free. Check the museum website for hours and event listings: museum.middlebury.edu.
DANCE
The Dance season opens with the Baker & Tarpaga Dance Project in "When Birds Refused to Fly" on Oct. 12. This work explores multiple facets of generational transformation, culturally and geographically, and examines what it is to build up and break down in the name of change.
The Dance Program always showcases the work of its talented student and faculty artists. The Fall Dance Concert (Nov. 22-23) will feature emerging student choreographers and the annual Newcomer's Piece. On Jan. 24-25, the Dance Company of Middlebury will explore radical engagement and radical attentiveness in "Presence as Performance," directed by Scholar in Residence Karima Borni and Butoh artist Meshi Chavez. This year's one-night-only Faculty Dance Concert (April 16) will feature samples of work by Karima Borni, Christal Brown, Tori Lawrence, Laurel Jenkins, and Lida Winfield.
Tickets to Dance Program shows go on sale two weeks prior to opening night.
FILM
Student works are the focus of several screenings this year, including "Sight and Sound II" on Dec. 5 at Sunderland, and "Collaborative Video Screening" on Jan. 30 at the Axinn Center. Both events are free and open to the public.
In an effort to program current theatrical releases, the Hirschfield International Film Series is now being programmed on a month-to-month basis instead of a full year in advance. For the most up-to-date schedule, visit go.middlebury.edu/hirschfield. Screenings are held most Saturdays at 3 and 8 p.m., and are free of charge.
HISTORY OF ART AND ARCHITECTURE
The Department of History of Art and Architecture will present several fascinating public talks throughout the academic year, starting with Elizabeth Otto and "Queer Bauhaus" on Sept. 11. Next, security expert, investigator, and bestselling author Anthony Amore will speak about a multibillion-dollar-per-year illicit industry in "Theft at the Gardner" (Sept. 27). Andrea Rosen of UVM's Fleming Museum will argue that the best curators are also the best teammates in "Curation as Collaboration" on Oct. 10. Robert Echols '69, curator of landmark retrospective shows in Venice and Washington, will honor the 500th anniversary of the birth of Jacopo Tintoretto with a new assessment of the Venetian Renaissance master in a public talk on Nov. 13.
These talks are free and open to the public.
MUSIC
The Vermont Symphony Orchestra will make a stop at the Mahaney Arts Center on Sept. 28 for its "Made in Vermont" tour, featuring music composed for film by Middlebury's own music professor Matthew Evan Taylor. Tickets are on sale now.
The Department of Music will highlight its talented students and affiliate artists in several public concerts this season. The Dick Forman Jazz Group played sparkling mainstream jazz on Sept. 14; the Middlebury College Orchestra will give its fall concert on Nov. 15; the Sound Investment Jazz Ensemble will play contemporary jazz and big band classics on Nov. 16; and the Middlebury African Music and Dance Ensemble and Afropop Band perform together on Nov. 19. In the new year, Piper Tim Cummings will lead a Breton Night Festival on Jan. 19; flutist Anne Janson will give a Valentine's Day concert, "Sweet on Debussy," on Feb. 14.
Vocal music offerings include the Middlebury College Community Chorus on Nov. 23-24, a student vocal recital under the tutelage of affiliate artist Carol Christensen and Susanne Peck on Dec. 7, and the annual holiday program "Lessons and Carols" on Dec. 8.
The first of many guest artists this year is Harpsichordist Gwen Toth '77 and singer-actor Sarah Chalfy, presenting the story of 17th-century painter and feminist heroine Artemisia Gentileschi in a production of music, theatre, and image on Oct. 12.
The annual January term musical, a co-production with Town Hall Theater, will be "The Light in the Piazza" (Jan. 24-27). Tickets go on sale Jan. 9 at Town Hall Theater.
Most Music Department events are free and open to the public.
STORIES AND SPEECHES
Spoken word events make up an important part of the Mahaney Arts Center's programming. "Cocoon," now in its seventh year, is a popular live storytelling event inspired by The Moth (Sept. 27). For more info see page 4 of this Arts + Leisure section. Original prose and poetry selected from the New England Review literary magazine and delivered by Middlebury College oratory students will be featured in NER Out Loud (Nov. 8, free). In the championship round for the Spencer Prize in Oratory, five first-year students will face-off for the win (Feb. 18, free).
THEATRE
The Theatre program's mainstage season will open with "The Bacchae 2.1," playwright Charles Mee's update of the classic Greek play (Oct. 31-Nov. 2, at the Seeler Studio Theatre). Mee creates striking images of obscenity and beauty in this poetic, quilt-like piece, to be directed by Michole Biancosino '98.
Other productions this season will include "One Flea Spare," "Art," and "Julius Caesar." Tickets to Theatre Program shows go on sale two weeks prior to opening night.
For more info about this season's events visit middlebury.edu/arts/news/2019-2020-events-calendar. To request a printed brochure, call (802) 443-3168 or visit middlebury.edu/arts.
More News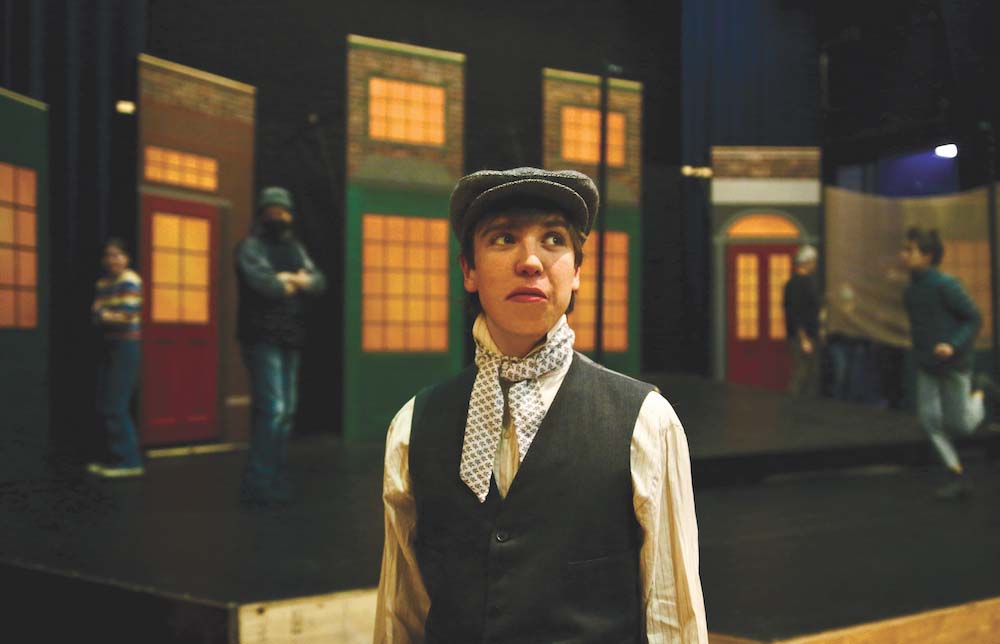 From the magical moment just before Christmas of 1843 when Charles Dickens released his no … (read more)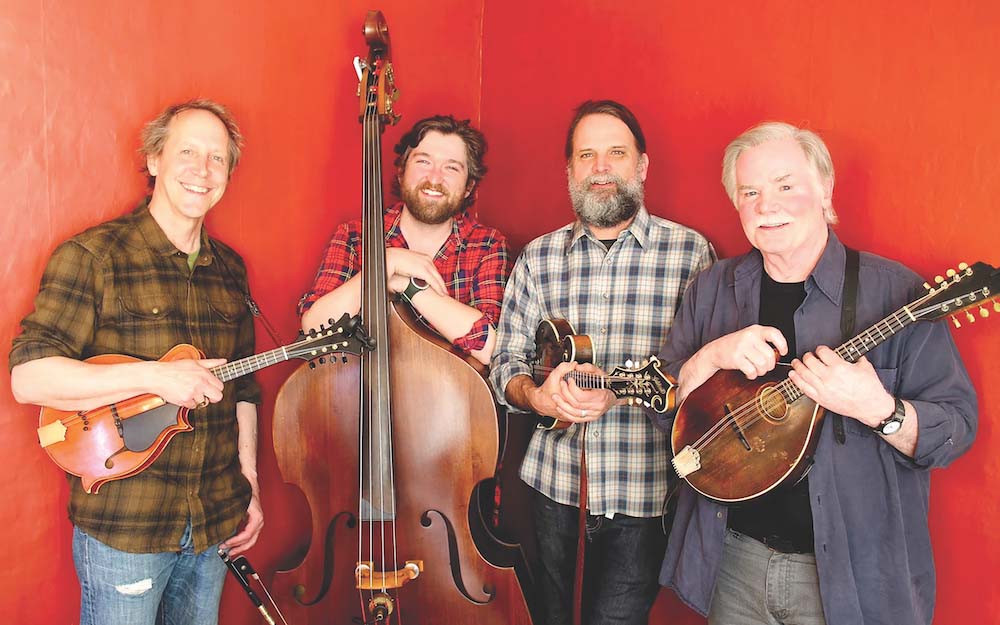 The trio of Jamie Masefield, Will Patton and Matt Flinner brings together three of Vermont … (read more)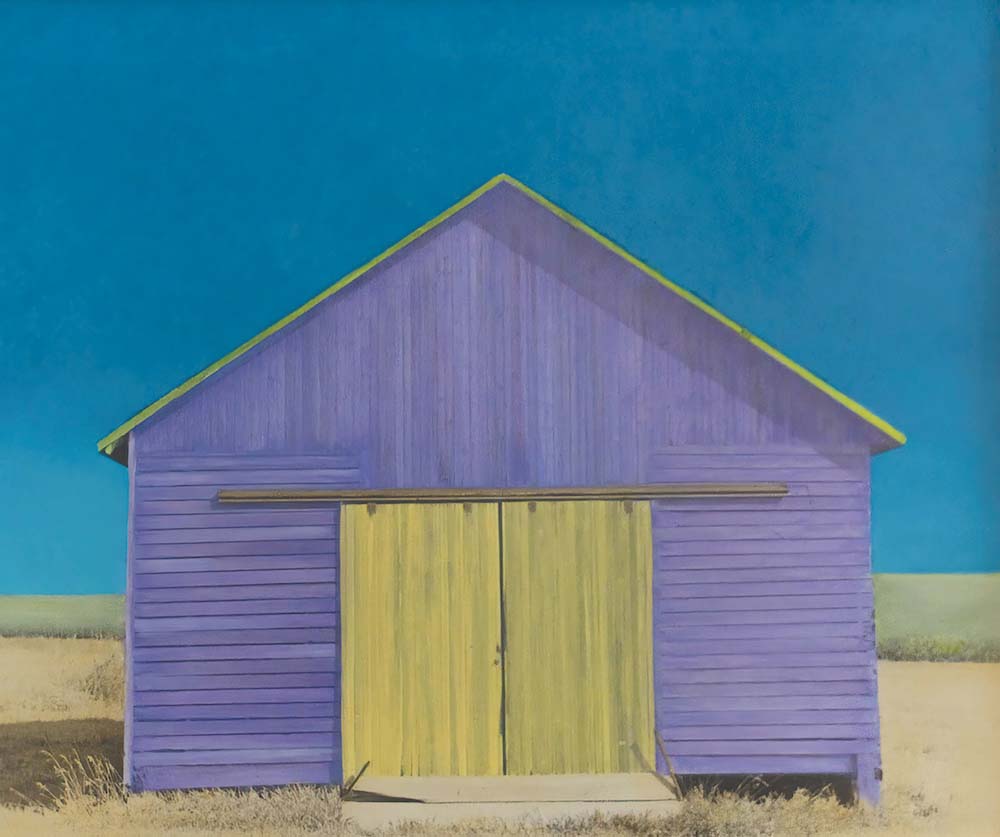 Edgewater's two galleries in downtown Middlebury will open two new exhibits for the holida … (read more)