County's VSP post gets new leadership
NEW HAVEN — A new lieutenant is taking the helm of Addison County's contingent of the Vermont State Police.
And it's a familiar face.
Lt. Matthew Daley is assuming command of the VSP's New Haven barracks, to which he has been assigned since 2014. He replaces Lt. Jeff Danoski, who is retiring after a 28-year career with the VSP, three of those years spent heading the New Haven barracks.
"It's been the best job I've ever had in my career," Danoski said of his time spent in New Haven. "We have a good group of troopers and sergeants here, good administrative staff, good detectives bureau. Just outstanding. Everyone is a team player and works well together."
Danoski joined state police in March 1991, and was assigned to Rutland Barracks where he worked for 13 years. He then worked within the VSP's Office of Professional Development, where he was promoted to sergeant, and then lieutenant. Prior to becoming New Haven Barracks commander, he served as assistant staff operations commander at state police Headquarters.
"I wish I had returned to the field force division sooner than I did," Danoski acknowledged. "It's been a wonderful experience, being able to command a barracks with the people you have surrounding you. They are the people who make you successful."
At 51, Danoski is able to retire from the VSP and do other things. He'll take some time off to hunt and spend time with family, then weigh his career options.
"It's time for me to hand the keys over to someone else and let them assume command and put their influence and thoughts into where the barracks should go from here," Danoski said.
He added he's thrilled to see Daley succeed him.
"It's not an easy decision to retire when you still enjoy the work," he said. "I've done everything in my career that I set out to do. I feel very good knowing that Matt is the one taking my place."
Daley joined VSP during the summer of 2005, went through the requisite trooper training, and was assigned to the Shaftsbury Barracks that November. He transferred to St. Albans in 2007, where he was promoted to senior trooper in 2008. Daley then transferred to the VSP's Traffic Safety Unit in January of 2010, then became a detective trooper with the Narcotic Investigation Unit in June of that same year. Daley was assigned to the New Haven Barracks in 2014, where he was promoted to sergeant/patrol commander 2015. He served as temporary commander of New Haven Barracks from late October 2018 to end of March 2019 (while Danoski served an interim stint in Rutland), then achieved the rank of lieutenant/station commander on Aug. 4.
Daley knows the Addison County territory well and is ready to meet any leadership challenges that come his way. And he's facing an early test; the New Haven Barracks is currently down four uniformed positions. A fully staffed New Haven Barracks customarily has 11 troopers, four sergeants and one lieutenant, according to Danoski.
State police are actively recruiting new troopers and Daley hopes to see the positions filled soon. But he acknowledged it can take around a year between the time a candidate is hired, trained and able to patrol independently.
In the meantime, he promised shifts will be filled to provide Addison County with the necessary coverage. That might occasionally mean pulling troopers from other barracks, he said.
Another challenge, of late: a series of burglaries and break-in that have occurred during the past few weeks in Bristol, and along Route 7 in northern Addison County.
"That's kind of our main focus right now — trying to curb that and see what we can do with the investigations on different suspects," Daley said.
He urged county residents to be vigilant, in terms of always locking their vehicles, homes and businesses. Daley also encouraged residents to take photos and write down make/model/serial numbers for their major possessions, including firearms and televisions. This can be critical in tracing these items if they are stolen, and also helpful for insurance purposes.
"Also, I would hesitate to put things on social media — like you're not going to be home, and things of that nature," Daley said. "You've got to be vigilant. If you can mitigate some of the problems before they start, or park in a well-lit area, keep lights on in your house, have your neighbors watch your house when you're not there — things like that."
Daley described his command style as "laid-back." He's committed to assigning his troopers tasks that play to their respective strengths — whether it be investigations, patrol or community relations.
"You have 11 different personalities in that room," he said. "If I try to make them all the same, it's not going to go well for me.
"Realistically, you're trying to find your replacement and the sergeants' replacements and build up the troopers so they can one day take over," he added.
He and Danoski both reported a collegial relationship with local law enforcement.
"Everybody gets along, agency-wise," Daley said, referring to the VSP rapport with Vergennes, Middlebury and Bristol police, and the Addison County Sheriff's Department. "We can call on Vergennes police to back us up in Panton or Addison, and they're more than happy to send somebody. Or Bristol, if there's something in Starksboro. And we're more than happy to help them."
Daley also enjoys the varied population he is serving.
"I think you get a good mix of it down here," he said. "You have the wide range of society — the affluent, lower income, and somewhere in-between. You get a good mix of dealing with different people from different walks of life, and where they're coming from."
It's also hard to beat the drive to — and during — work.
"All in all, we have it pretty good down here," Daley said. "The people in the community make it pretty easy to come to work most days."
Reporter John Flowers is at [email protected].
More News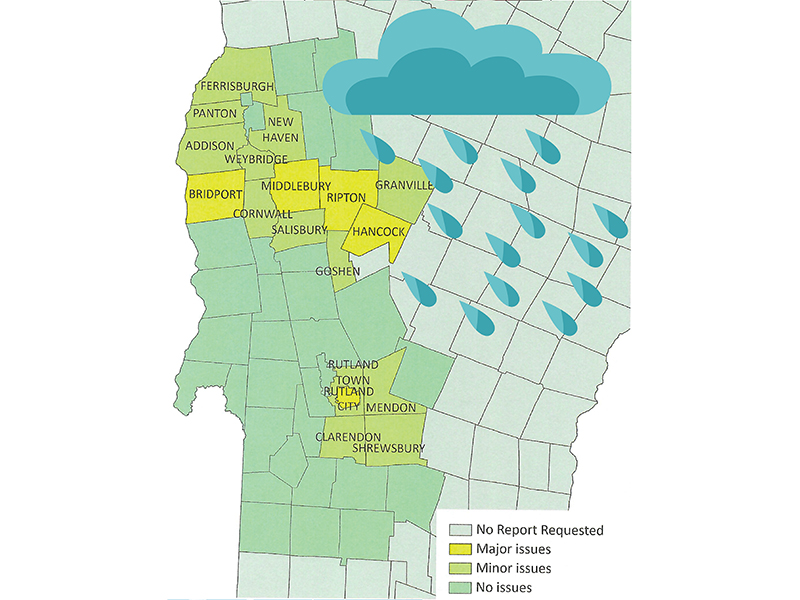 Local towns may get federal money to pay for more than a million dollars in cleanup and re … (read more)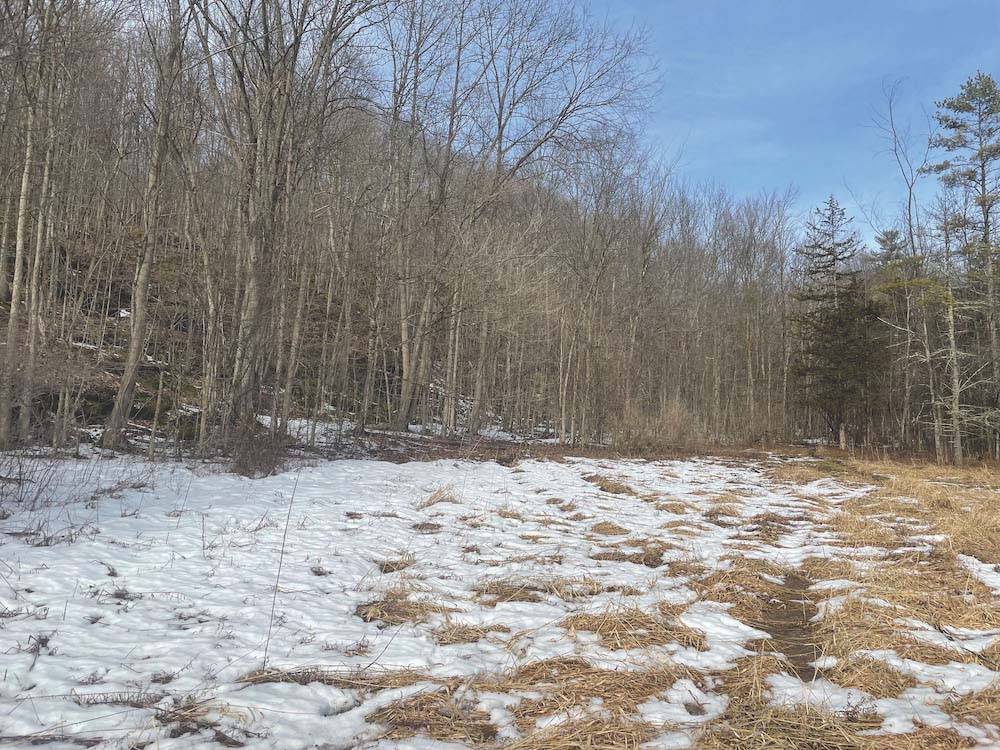 The Vermont Fish and Wildlife Department is putting $566,667 in grant money toward conserv … (read more)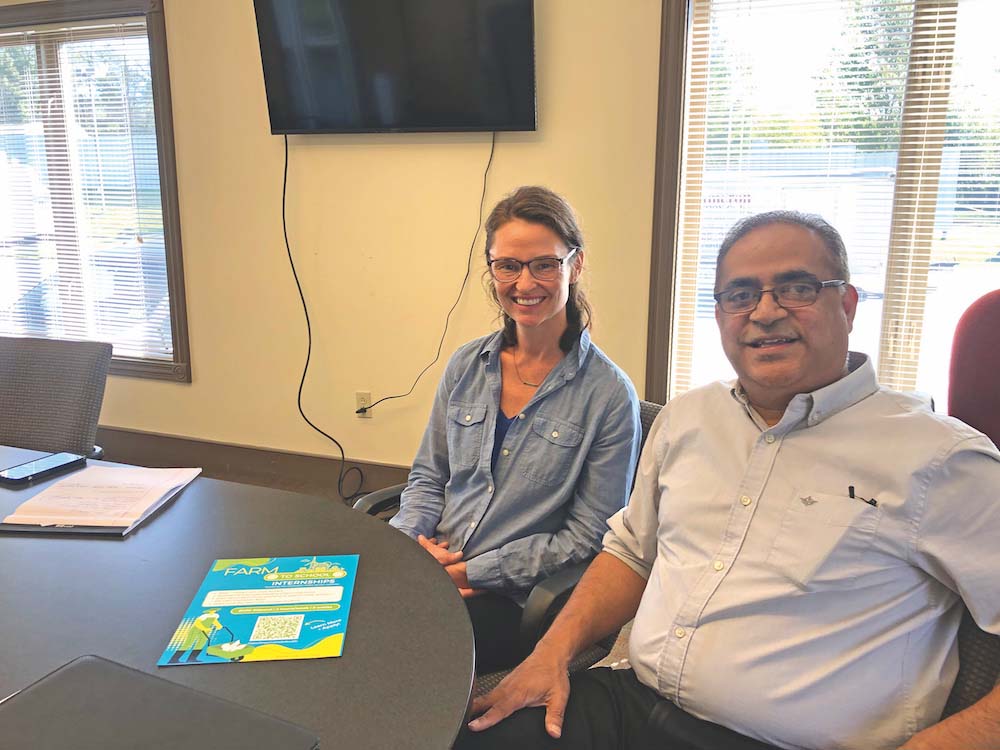 Like most things, the future of agriculture in Vermont lies in the hands of younger genera … (read more)