City mulls plan for addiction treatment office
VERGENNES — The opening of Massachusetts addiction counseling firm SaVida Health's office in Vergennes has been delayed while the Vergennes Development Review Board considers its zoning application.
According to a handout provided to city officials, SaVida had planned to see one to eight patients daily at 210-214 Main St., by appointment only, with a staff of up to three.
Vergennes zoning administrator Peter Garon said the board is now deciding whether SaVida's proposal is a permitted "professional office" in the city's Central Business District, or a medical office, which is not an allowed use in the downtown Vergennes district.
According to the company handout, SaVida proposes to provide counseling and "medication assisted treatment … for those struggling with opioid and/or alcohol use disorder." Treatment includes prescribing buprenorphine and naltrexone because "research shows a combination of medication and therapy" can be effective.
But the company plans only to prescribe medications and not to dispense onsite. Garon and members of the city council last month said SaVida representatives have told them and the DRB there would be no drugs in the office.
A SaVida representative named on the handout could not be reached for comment via phone or email on Wednesday before deadline.
The city DRB closed its public hearing on SaVida's application to go into deliberations on Monday, but made no immediate decision, according to Garon. The board's next scheduled meeting comes on Oct. 21, but Garon said the board might meet before then to rule on SaVida.
"We could have a special meeting to act sooner on it," Garon said.
At the hearing the DRB accepted a group of 10 residents as an "interested party" to the application. The group includes Alderman David Austin, acting as a private citizen and designated as its spokesperson, and former city mayor and alderman Michael Daniels. An interested party can potentially appeal a decision, as can an applicant.
Garon said some group members spoke against the proposal on Monday, in part stating downtown spaces should be reserved for retail (even though offices are a permitted use) and arguing the zoning point.
At an Aug. 27 city council meeting Alderwoman Lynn Donnelly opposed SaVida's opening in the Main Street spot in part on the retail grounds, saying, "We worked very hard on the Central Business District … It doesn't meet the intent of the district."
Other council members said that, as the area's regional hub, perhaps Vergennes should consider hosting an addiction counseling facility, although possibly not on Main Street. Mayor Jeff Fritz said, "It makes sense for Vergennes" to do so, and Aldermen Mark Koenig spoke along the same lines.
But they also agreed the decision hinges on the city's zoning regulations. The DRB must rule one way or another within 45 days of closing the public hearing or SaVida's application will be approved by default, per state law. 
More News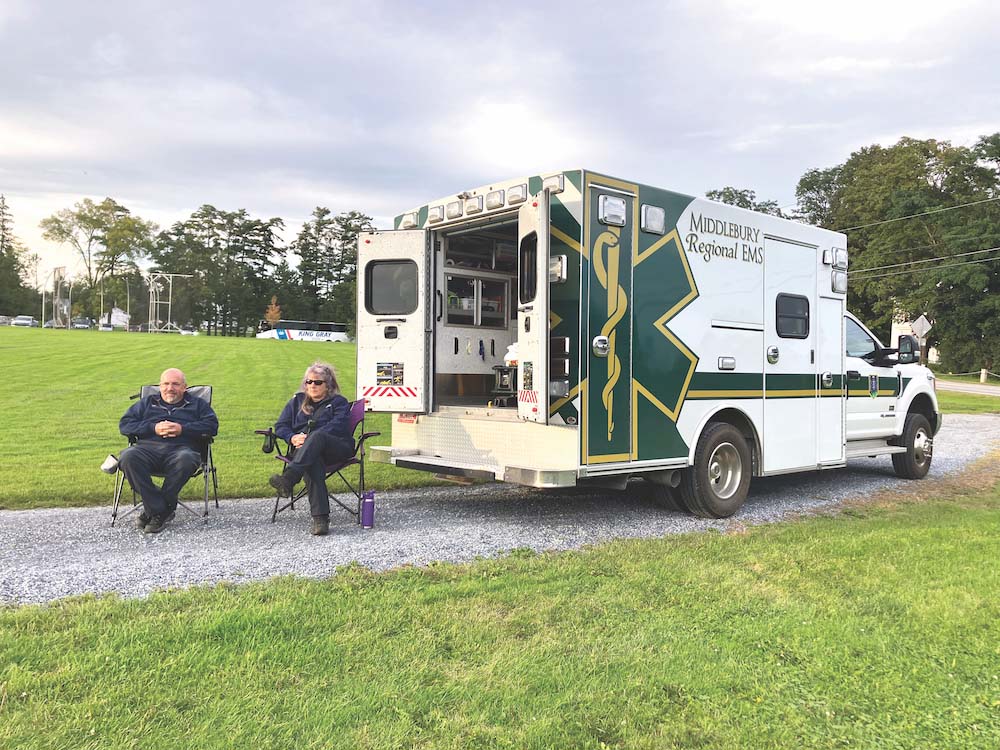 Middlebury Regional Emergency Medical Services wants to eliminate its annual Town Meeting … (read more)
Middlebury police are investigating the death of a Middlebury College junior and say the p … (read more)
Vergennes resident Margaret Clifford offers nearly a century of recollections, from losing … (read more)