Otter football outlasts Eagles, 27-18
BRISTOL — In a Friday game not decided until the final horn the Division III Otter Valley Union High School football team left Bristol with a 27-18 victory over D-II Mount Abraham-Vergennes.
In the fourth quarter Eagles twice stopped the Otters, who were up by 21-18 and threatening to ice a victory, deep in Eagle territory.
And Mount Abe was driving toward a potential tying or go-ahead score when a holding call nullified a gain that would have put them within the range of sophomore kicker/quarterback Adam Mansfield.
But they still had a chance before OV sophomore safety Brady Diaz stepped in front of a Mansfield pass at the OV 28 and raced down the right sideline as the clock hit zero. His 72-yard touchdown return sealed the Otters' hard-fought victory.
Senior running back Nathaniel Blake and an offensive line buoyed by the return of senior Zack Gelbar to the lineup did most of the heavy lifting for the Otters. The game plan was obvious: Blake ran 31 times for 288 yards and three touchdowns.
"We knew we could run the ball," said Coach Kipp Denis, whose team improved to 2-1. "We just had to get out there and perform."
Coach Jeff Stein's Eagles dropped to 1-2. Stein was pleased with their effort, but not that they committed untimely penalties and allowed the Otters to convert long third downs.
"It was a tough loss," Stein said. "Penalties tonight killed us. We talked at the beginning of the year about not letting big plays happen, and it happened tonight multiple times third and long. I'm not taking anything away from Otter Valley. They capitalized on it and made big plays. But that's solely on us not making the plays when we need to."
The Eagles took a 10-0 lead as Mansfield hit on short passes to Carmelo Miceli (13 catches for 190) yards and Joey Hemingway. Mansfield completed 18 of 33 attempts for 246 yards and two scores, both to Miceli.
OV tried to block a 25-yard field goal on the Eagles' opening march, but they moved 72 yards to score on their second drive, when Miceli caught a 30-yard TD pass from Mansfield. On their third possession the Eagles capitalized on a short field after a hurried punt, and Mansfield kicked a 26-yard field goal.
Blake was running the ball well, but the Eagles also forced him to fumble to kill one drive, and a Brian Larson sack stalled the second OV possession.
The Otters scored on their third, when Blake went wide right from four yards out to make it 10-7. The Otters had a chance to take the lead late in the second quarter, but three penalties after a first-and-goal moved them back, and a Hemingway interception on a halfback option play left the score at 10-7 at the break.
OV kept pounding the ball with Blake in the second half, mixing in enough passing from QB Alex Polli to keep the Eagles honest. Polli finished six of 15 for 83 yards, numbers that would have been better if a 40-yard TD pass to Chad Passmore had not been erased by a penalty.
Blake scored on short runs to cap 48- and 72-yard drives in the third quarter as OV went ahead, 21-10. Polli hit Diaz for a two-point conversion after the first score, but John Bent blocked Passmore's kick on the second.
The Eagles got back in the game with 2.3 seconds left in the third quarter. From the Eagle 28 Mansfield hit Miceli a few yards downfield. Miceli made a contested catch, shrugged off the tackler and outraced the OV secondary to the end zone. Miceli ran in the conversion to make it 21-18 — important given Mansfield's kicking abilities.
OV then twice drove deep in Eagle territory. On the first drive the Eagles gang-tackled runners back-to-back for losses, and on the second a Travis Guillemette sack of Polli ended the march.
OV defensive back picked off Mansfield to stop one Eagle march, but Mansfield, Miceli and running back Nate Lavoie drove the Eagles deep into OV territory in the final minute — only to see the penalty and Diaz end their hopes.
Ryan Stoddard picked up a sack for the Eagles, as did Spencer Pelkey for OV. Linebacker Aidan Blier broke up a pass in the final minute for OV.
Both coaches found pluses as well as things to work on.
"The kids played hard, and we had some good stops to give ourselves some opportunities. We just couldn't capitalize on them," Stein said, adding, "I'm super happy with this team. They're giving 100 percent effort."
Denis praised the Eagles: "Hats off to Mount Abe. They played their butts off, they really did."
He said his Otters have to clean up their mistakes against Springfield this coming weekend, but he is confident in his team.
"We're a middle-of-the-road team right now. We've got a lot of growing to do. We've got a lot of young kids," Denis said. "I'm just really proud of them. This is a big win for us."
Andy Kirkaldy may be reached at [email protected].
More News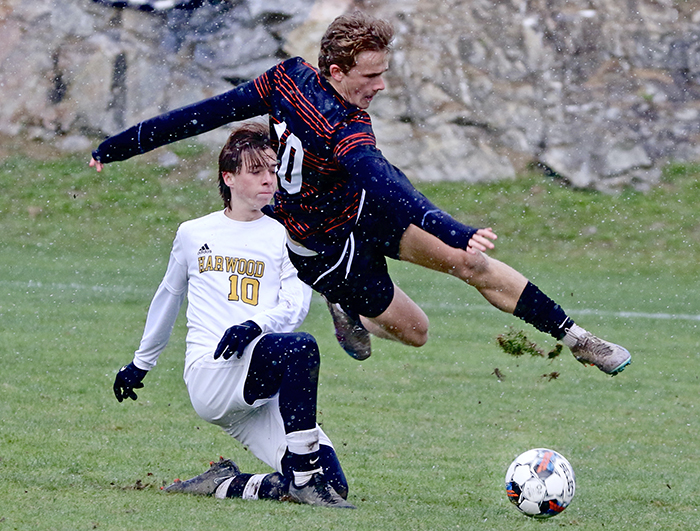 Seven local high school boys' soccer players were named to the Division II or III All-Stat … (read more)
Five area high school girls' soccer players were named either Division I or D-II All-State … (read more)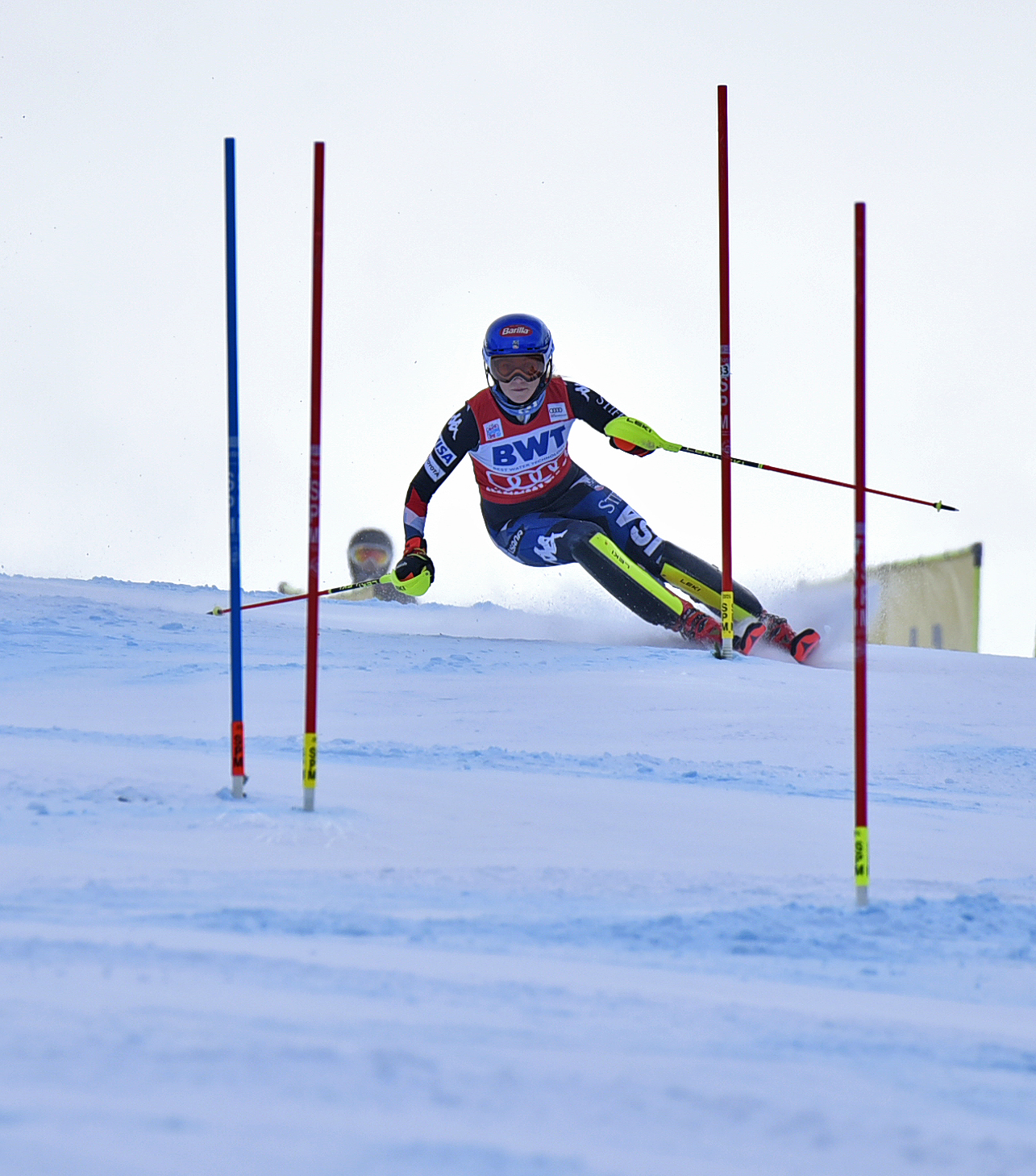 "To be perfectly frank, I'm not sure I'm in a position to win either of these races," Mika … (read more)