Panther field hockey starts 3-0
MIDDLEBURY — The defending NCAA Division III champion Middlebury College field hockey team opened its season with three one-sided wins between Sept. 4 and 8. The Panthers, ranked No. 1 courtesy of their 2018 title, will look to move to 4-0 at NESCAC rival Bowdoin on Saturday.
On Sept. 4 the Panthers dismissed visiting Castleton, 8-0, in their season opener, outshooting the Spartans by 34-0. Freshman Audrey Lazar led the attack with three goals, Kelly Coyle scored a goal and set up a strike, and Erin Nicholas, freshman Katie George, Isabel Chandler and Alison Denby found the cage.
Former local high school standouts Allison Lowell (Otter Valley Union High School), Ellie Gevry (Mount Abe) and Raven Payne (Middlebury Union) took the field for Castleton.
On Saturday the Panthers rolled past host NESCAC rival Wesleyan, 7-0. Marissa Baker paced Middlebury with two goals and an assist, Chandler contributed a goal and an assist, and Coyle, Danielle Brown, Grace Murphy and Meg Fearey added a goal apiece. The Panthers outshot the Cardinals, 42-2, and goalie Grace Harlan made her first save of the season. Cardinal goalie Delaney Wood made 17 stops.
On Sunday host University of New England hung close with the Panthers for three quarters, but Middlebury broke through for three goals in the fourth quarter for three scores to prevail, 5-1.
Brown scored in the first period, from George, and Lazar, from Nicholas, made it 2-0 in the second quarter. UNE's Kate Lindmark scored on a penalty corner early in the fourth, but George scored three times over the next 6:20 to ice the victory, with Baker, Brown and Fearey assisting the goals.
 Middlebury outshot UNE, 26-6. Harlan made two saves, while Sargent, a former South Burlington standout, made 12 stops for UNE.
More News
The Middlebury College football team scored first the outlasted visiting Bowdoin on Saturd … (read more)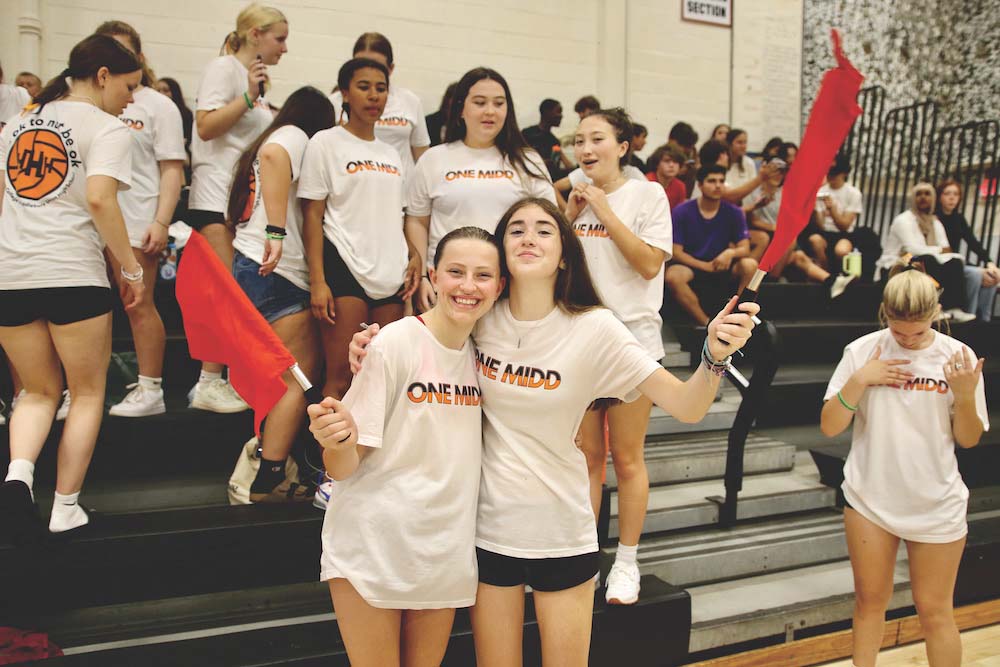 Considering the Middlebury Union High School volleyball team's decidedly successful record … (read more)
In a hard-fought girls' soccer match on this past Saturday, Middlebury outlasted Vergennes … (read more)