In men's soccer, Middlebury and Wesleyan tie
MIDDLETOWN, Conn. — The Middlebury College men's soccer team and host Wesleyan played to a 0-0 tie on Saturday in a NESCAC contest. The 1-0-1 Panthers will stay on the road and visit Bowdoin this Saturday in another league game.
After the Cardinals (0-0-1) recorded the initial two shots, Middlebury countered with two scoring opportunities. The first chance came at 12:15, when the Panthers had a goal waved off due to an offsides call. Ten minutes later Ben Potter fired a free kick from the top of the penalty area off the crossbar.
Earn in the second half Wesleyan's Lucas Kimball's bid from the right side sailed high after a strong rush. Midway through the frame, Cardinal Tucker Kelsch's header looped over the crossbar.
The Panthers had the better chances. With 16 minutes left in regulation, Wesleyan keeper Liam Devanny made a diving save to his right to rob Jack Spiridellis and then snared Noah Hannam's header of the rebound.
Neither team threatened seriously in the overtimes. Middlebury outshot Wesleyan, 14-13, even though Wesleyan took eight of the game's nine corner kicks. In goal for the Panthers, Ryan Grady made three saves in the initial 68:50 before leaving with an injury, and Marco Kaper didn't face a shot in the final 41:10. Devanny made six stops for the Cardinals.
More News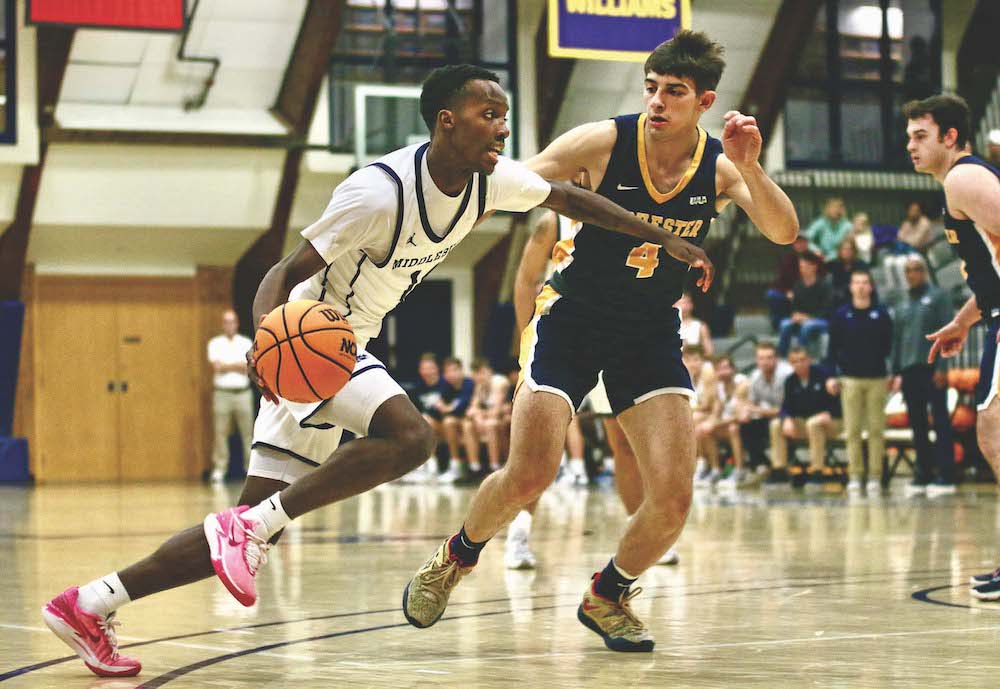 The Middlebury College men's basketball team dropped a pair of home games to teams in the … (read more)
The Middlebury College women's basketball team split a pair of games this past weekend at … (read more)
The Middlebury College women's hockey team lost one game and settled for a tie in another … (read more)