Ferrisburgh could get entangled in fence dispute
FERRISBURGH — The Ferrisburgh selectboard on Tuesday last week agreed to meet with town attorney James Carroll about a Long Point fence-height issue that a homeowner has not addressed despite having received a zoning violation notice — one that carries a potential $200 daily fine — on Nov. 14, 2018.
Chairman Rick Ebel and zoning administrator Bonnie Barnes will make the call to Carroll and risk adding to the town's legal bills, which have added up in recent years. The will do so even though the violation might normally be dealt with by the Long Point Association, which owns all the land on Long Point.
Owners of the homes and seasonal lakefront camps — including the one in question at 242 North Road — on the Lake Champlain promontory in North Ferrisburgh lease the land on which their buildings stand. They also belong to the association.
Barnes said town involvement began when former Ferrisburgh zoning administrator Ken Wheeling issued the homeowner, South Burlington resident Steven Partilo, a conditional use permit to build a fence. The permit's condition was that Partilo receive permission from the Long Point Association.
Barnes said several problems cropped up. First, any conditional use permits require zoning board approval, and Wheeling lacked the authority to grant it. Second, permits granted on Long Point require association permission before town permission.
Then Partilo built the fence without getting association permission, and it exceeds the town's four-foot height limit for a fence that cannot be seen through (Barnes estimated it could be about six feet high). And because of its height the fence partially blocks a neighbor's view of Lake Champlain.
Barnes said after she received a complaint she had no choice but to invalidate the permit. She then took the usual initial steps to resolve a zoning dispute.
Typically, Barnes told the selectboard at its Aug. 20 meeting, after a legitimate complaint about a possible violation she follows up with "a call or informal letter" asking for the violator to fix the problem.
If that approach fails, Barnes said she writes a formal letter seeking an acknowledgement that the violation exists and warning of potential action. Usually, Barnes said, these first steps take care of the issue.
That has not been the case at 242 North Road. She said Partilo responded to the notice by saying he would fix the fence by this spring, but it has not been dealt with. And she said he has not responded to letters from Barnes or the association even though the notice of violation carries with it a daily fine of up to $200.
"Spring came and went. Summer has almost come and gone," Barnes told the selectboard on Tuesday, adding, "The next step, if the town chooses to take the next step, is to put it in the hands of the town attorney."
Barnes said she is frustrated by the situation because she thinks it could be easily fixed. She and board members said they believe Partilo put up the fence because of a neighbor's unsightly yard, and that measures such as a lower fence and a cleaner yard could solve the problem.
"It is a cause of great regret to me I had to take valuable selectboard time on this matter. It should have been easily resolved," Barnes told the Independent on Wednesday.
Instead, on this past Tuesday she told selectboard members, "I have nowhere else to go" except to a selectboard that in the past two years has dug deep into the town's pockets to pay for legal fees.
Some of those legal fees have gone to contest the Vorsteveld Farm LLC's clear-cutting of trees in the town right-of-way — according to the town illegally. That case is now in court. More was spent to deal with Board of Health and alleged zoning violations by a Sand Road dog rescuer. Combined since 2016, legal bills from those two cases have reached about $40,000 ($23,800 on Vorsteveld and $15,933 on Sand Road).
Not all board members were eager to jump into another legal fight.
"I'm having a hard time understanding why we're enforcing something Long Point has chosen to do," said Selectman Jim Benoit.
Benoit added he believed the board was being asked to "go to bat" for the Long Point Association and enforce "their own set of rules."
But Selectman Clark Hinsdale said, "The town should be involved, for several reasons," including that the town was already involved because of the permit issued by Wheeling and invalidated by Barnes.
He added that all issues should be treated equally, and that the selectboard should support the zoning administrator.
"Either we back our local officials, or we don't," Hinsdale said.
It did not take long for the issue of money, in attorney fees or even possibly court expenses, to crop up as the board talked. Chairman Rick Ebel suggested collecting fine money to cover the town's costs.
"This is going to cost money," Ebel said. "This should fall on the violator."
Hinsdale, who has zoning board experience, said it was not unusual for a settlement with the property owner to be negotiated in which the fines covered the town's cost.
"That's the purpose of the fine," he said.
Selectman Red Muir agreed it was time to talk to Town Attorney James Carroll.
"The next step is Jim Carroll, pretty much," Muir said, and soon afterward the board agreed unanimously that Barnes and Ebel should meet with Carroll and discuss the next step.
Barnes still held out some hope on Tuesday that common sense would prevail.
"It's a situation that ought to be able to resolve itself," she said.
Andy Kirkaldy may be reached at [email protected].
More News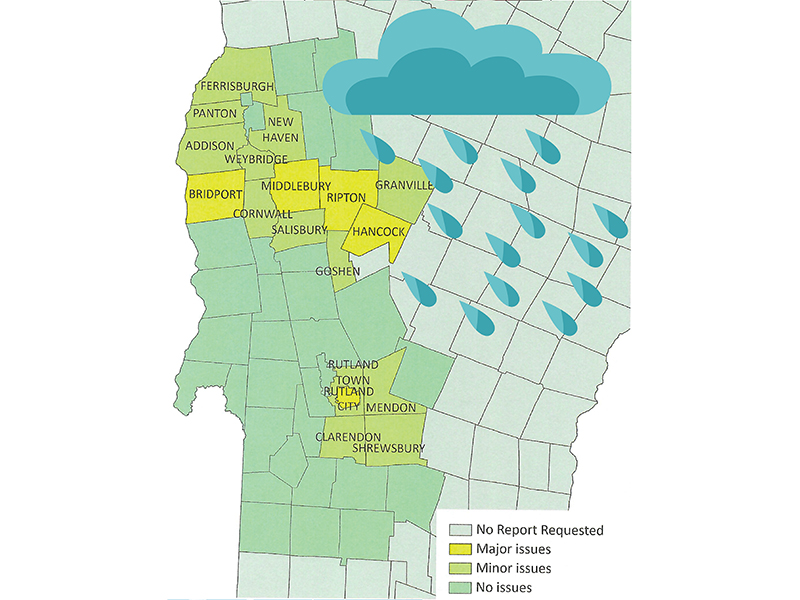 Local towns may get federal money to pay for more than a million dollars in cleanup and re … (read more)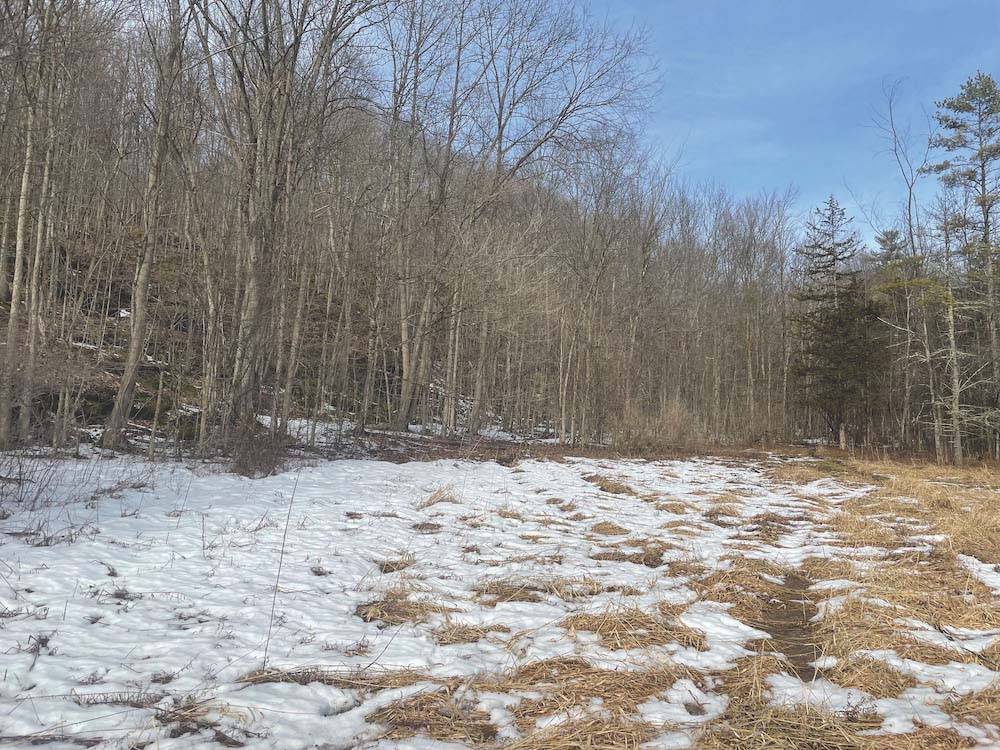 The Vermont Fish and Wildlife Department is putting $566,667 in grant money toward conserv … (read more)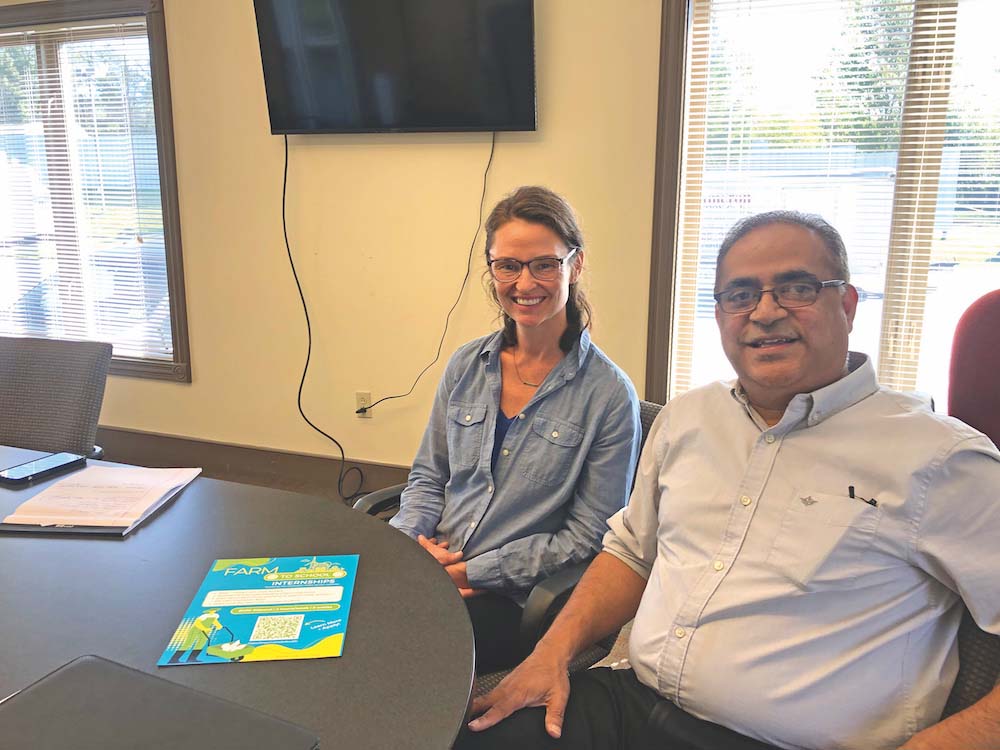 Like most things, the future of agriculture in Vermont lies in the hands of younger genera … (read more)