New leader hopes to spark Eagle football
I always tell my guys 11 hats to the ball, flying around whistle to whistle. That also creates turnovers.
— new Eagle Coach Jeffrey Stein
BRISTOL — When administrators needed to find a new leader for the cooperative Mount Abraham-Vergennes high school football program they did not have to cast a wide net.
Mount Abraham Union High and Bristol Elementary school physical education teacher Jeffrey Stein stepped forward. And although Stein lacked head-coaching experience, his résumé included a year of assisting at his college alma mater and nine years of high school coaching, the past four as Champlain Valley's defensive coordinator.
A decade after his four years of starting at linebacker for Virginia's Averett College, the North Carolina native is now working to transfer his enthusiasm for football to a Mount Abe-VUHS program that has struggled since its promotion to Division II a few years ago, including during its one-win season in 2018. 
"The main thing right now is just the morale," Stein said. "We've implemented some out-of-season lifting (weights) after school. We've put in some winter training. We've put in some spring ball. And then we had summer ball Tuesday, Wednesday, Thursday, and we had a great turnout."
Stein has taught in what is now the Mount Abraham Unified Union School District for the past four years, the past three as full-time physical education teacher sharing his time between the Mount Abe middle school and Bristol Elementary.
He believes his time in the district will help in recruiting players, as will his close ties with VUHS Assistant Principal Ed Cook, a former PE teacher.
And Stein hopes a more wide-open offensive approach will be appealing to more athletes.
"We want these guys to go out and have fun, get the ball into open space, run with it, make plays by themselves," he said.
PATH TO VERMONT
Certainly Stein didn't need much persuasion to move to colder Vermont from his warmer native state. He and his fiancé headed up north to Hinesburg about six years ago; she works for Keurig/Green Mountain Coffee.
"I enjoy the snow. My fiancé always gets on me because I decorate our house to the gills with Christmas lights," he said.
Small-town life suits him fine, too. Stein grew up in Pilot Mountain, N.C.
Readers of a certain age might remember Mount Pilot, the imaginary larger town that neighbored Mayberry in "The Andy Griffith Show." Pilot Mountain served as that fictional town's inspiration. He attended East Surry High School, with about 600 students, in Pilot Mountain.
"I actually feel at home. The character of the school, the student body, kind of everything they are, is very similar to my high school," Stein said. "I've always felt a strong connection to those styles of schools, where it's a smaller enrollment and kids that are just hard workers, and have a sense of care and wanting to be in their small towns."
At East Surry Stein became an all-state linebacker. When he graduated from Averett with his teaching degree he assisted there for a year, and then returned to North Carolina. There, he coached at one high school with about 600 students, and another with about double that enrollment. Most of the time he coached linebackers, but as he taught and advanced in his coaching career he also coordinated special teams and then became a defensive coordinator.
After the couple came to Hinesburg, Stein quickly hooked on with the CVU staff, coaching the linebackers for a season. In his the second year he took over as the defensive coordinator under a new coach and held that job for four years, until successfully applying to coach at Mount Abe.
He left CVU with some fond memories.
"I had two or three North-South or Shrine team linebackers, and got to coach in Shrine two years ago," Stein said.
He said he was excited to work with other top coaches and athletes from around Vermont at the Shrine game and afterward called to share the experience with former North Carolina colleagues.
"Just being able to coach Shrine, no matter what state and what level, is just a great opportunity," Stein said.
AT MOUNT ABE
Now Stein has a new opportunity, his first head-coaching job — one he hopes to hold for a while. 
"I'm super excited," he said, adding, "I definitely don't see me wanting to go anywhere."
Unsurprisingly, Stein plans to call the shots for the defense as well as be responsible for overall game management. Former Eagle Joe Russell, who played for a championship Mount Abe eight-man team in the early 2000s, will serve as offensive coordinator. Three other former Eagles, Matt Senecal, Justin Tierney and Ryan Cornellier, will also assist either the varsity or JV team, and former Essex High and Castleton University player Ethan Curtis will serve as the JV head coach.
Stein plans on an aggressive defense. 
"I always tell my guys 11 hats to the ball, flying around whistle to whistle," Stein said. "That also creates turnovers."
Russell will oversee an offense that will also be aggressive, but one that Stein said can take the foot off the gas if necessary.
"We're going to try to go up-tempo, but we'll also put it into our quarterback's hands where he can kind of slow it down," he said. "You can throw the ball 40, 50 times, but if you don't have three or four running plays to keep people in the box, they can shut your passing plays down. So you've got to keep people honest no matter what style of play you're doing."
And then there are the intangibles. Stein asks his athletes — 45 as of earlier this week, about a quarter of them from VUHS — to serve as role models for younger students and to be active in their communities.
"I want them to be polite. I want them to be going out and working hard, dedicated to what they're doing, trying to benefit and help make their communities better," he said.
Already, Stein said, they have run a successful bottle drive on behalf of a Lincoln church to benefit a Haitian school and helped clean up after the Three Day Stampede, including breaking down and packing up about 400 folding tables.
Stein will ask for more volunteerism, specifically in the district's elementary schools, with the dual purpose of giving the program a higher profile and building team chemistry.
"Those little things that people out there in the community see us doing help give the program a positive outlook," he said.
A few wins would "definitely help boost the program," too, Stein said, but in the meantime he said he is also working to create morale and pride by linking program alumni, current and future players.
"I really want to build that past, present and future aspect to really build a brotherhood for this football team at Mount Abe," Stein said.
Andy Kirkaldy may be reached at [email protected].
More News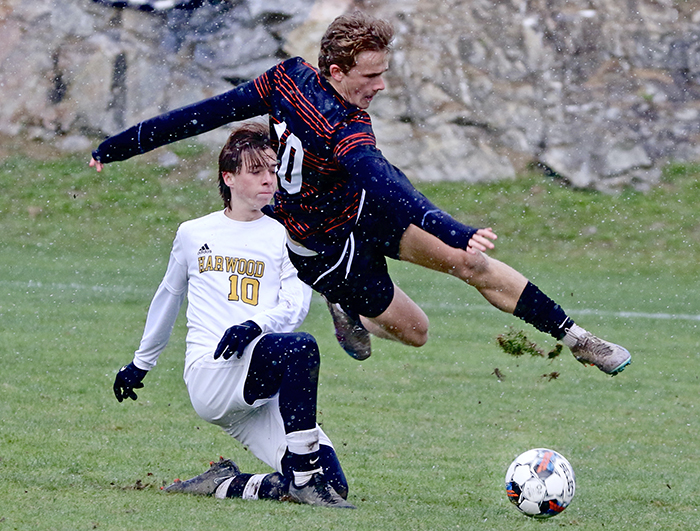 Seven local high school boys' soccer players were named to the Division II or III All-Stat … (read more)
Five area high school girls' soccer players were named either Division I or D-II All-State … (read more)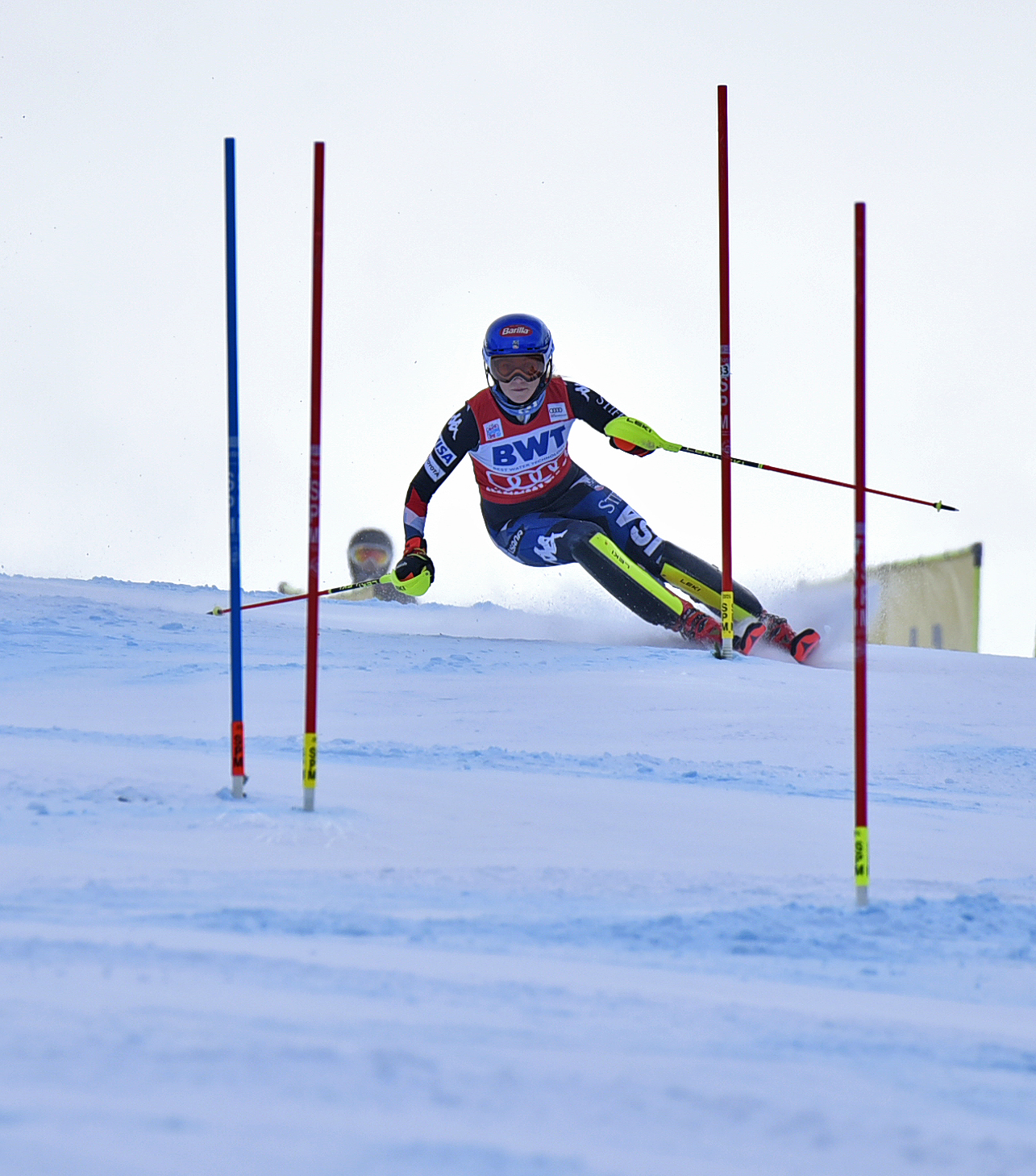 "To be perfectly frank, I'm not sure I'm in a position to win either of these races," Mika … (read more)