Sustainability work puts Audet in hall of fame
You can't be a farmer and not worry about the impact to society, the environmental impact, but at the end of the day — a farm is also a small business.
— Marie Audet
BRIDPORT — On Aug. 28, Marie Audet of Blue Spruce Farm in Bridport will be inducted into the Vermont Agricultural Hall of Fame. Audet is being honored for her work as an agricultural innovator and for "bringing new energy, ideas and opportunities to Vermont's working landscape."
Audet spoke humbly when asked about her nomination.
"I'm just reflecting what this family is doing," she said. "All I'm doing is providing the opportunity to learn about what they do because they're all too busy farming."
Modesty aside, Marie Audet has been a potent spokesperson for Blue Spruce Farm and its on-farm power generating initiatives — a methane digester that turns cow manure into electricity and a wind turbine.
When the methane digester put the Audets' farm on the map in 2005, the family was suddenly flooded with requests from journalists at publications such as The New York Times and Time magazine for tours and interviews. Marie Audet, who grew up on a dairy farm in Middlebury and married into the family as a licensed accountant, stepped into a communications role.
"One of my first groups was a crew of 60 environmental journalists from national publications," she recalled. "I'd literally be milking cows, then a bus would come, I would step on, covered in manure, get on the speaker and field questions."
Always academically inclined, Audet studied up on environmental policy and science, and began to keep track of the sorts of questions non-farmers posed.
Today, 12 farms across Vermont use methane digesters. The process minimizes odor; creates valuable, concentrated liquid fertilizer that can be incorporated into the soil; and creates cost-saving, value-added products such as bedding, liquid fertilizer and electricity.
WHAT IS A DIGESTER?
In 2005, Blue Spruce Farm became the first farm to participate in Green Mountain Power's Cow Power initiative and to incorporate cow power into their business model. Over the course of a given day, manure collected from their barn floors (which are immaculate by barn standards) is fed into an anaerobic digester, which collects methane gas that is used to produce enough electricity to power more than 400 homes.
In a second step in the Cow Power process, a mechanical separator squeezes the nutrient-rich liquid from the remaining undigested plant fibers, which have at that point been cooked at 100 degrees Fahrenheit for 21 days using excess heat from the generator. The plant fibers are the consistency of peat moss and make for sanitary, soft and sustainable bedding for the Audets' 3,000 cows, 1,500 of which are part of the milking herd at a given time. Blue Spruce uses half of this bedding, and half is sold to other farms for bedding.
In 2013, Blue Spruce Farm added a 13kW wind turbine to their property, another venture that churns out electricity. Between the turbine and the methane digester, the family generates enough power to run their state-of-the-art, temperature-regulated and self-cooling barns as well as their high-efficiency milking equipment while still selling electricity back into the local power grid. Today, their milking barns have fans and walls that work like curtains, set to thermostats — all powered by electricity generated on the farm.
Not only a spokesperson for the farm, Audet has gotten involved with other farmers to help them learn about sustainable practices and advocate for help achieving them. She's earned a reputation nationally as an innovative advocate for farms and agriculture and as a leader in on-farm sustainability.
She is a founding member of the Champlain Valley Farmer Coalition, where she currently serves as vice president, and has been influential for more than a decade in finding ways to help local farms protect water quality and soil health while building resilience to climate change. She also serves on the Vermont Dairy and Water Collaborative, Vermont Housing and Conservation Board and recently served on Gov. Phil Scott's Climate Action Commission.
In 2012, the Innovation Center for U.S. Dairy honored Audet and her family the first-ever National Award for Outstanding Dairy Farm Sustainability. In 2015, Renewable Energy Vermont bestowed the Jim Grundy Award on Audet.
Perhaps most importantly, Audet sees farms as resources that not only harness energy from the environment to produce food, but also as self-contained systems that can help remove pollution from our waterways and that have the potential to curb the effects of climate change through carbon sequestration and renewable energy generation. The challenge, for many Vermont farms, lies in finding the resources to invest in the available technology that can help them do so.
Audet has seen her family's operation grow from a small farm to a large one — by Vermont standards; she argues that a farm of any size and scale can implement these solutions.
"Any size farm can be profitable. Any size farm can be environmentally sustainable. Any size farm can pollute or fail."
However, she adds, larger farms have had the better part of 20 years to adjust to water quality regulations, and manure storage, for example, can be a big investment for a small business.
"You can't be a farmer and not worry about the impact to society, the environmental impact, but at the end of the day — a farm is also a small business," Audet said. She argues that the broader community has a part to play in supporting these small businesses to become more sustainable.
 "If it costs $60,000 (for an investment with no direct financial return), and your annual revenue is only a couple hundred thousand, that's a big investment to make for storing manure," she observed. "If a farm is otherwise viable, maybe that's a good investment for Vermont."
ECOSYSTEM SERVICES
Audet and other farmers across the state would like to see the state create a system where, instead of subsidies, farmers are paid for the ecosystem services they provide — functions such as carbon sequestration and stormwater management. In early 2019, the Champlain Valley Farmer Coalition, Franklin-Grand Isle Farmer's Watershed Alliance and Connecticut River Watershed Farmers Alliance went before the Vermont Legislature to request that funding be allocated in the amount of $10 million for such a system.
"There are practices and technology available that can ensure that farms not only feed us but provide us with the clean water we need and sequester more carbon at the end of the day and clean our air," Audet said. "If I could tell you (that) by cover-cropping this field we can avoid this many tons of phosphorous run-off, verify that with science and use that money for performance, I think that could help any business and any size farm."
Today, Blue Spruce Farms produces over 30,000,000 pounds of milk each year, the equivalent of 3.6 million gallons. They crop 4,000 acres to feed those cows and are proud member-owners of the Cabot Co-Op. They practice innovative and science-driven crop and soil management to make sure nutrients are returned to their soils and the structure and beneficial microbes naturally present are preserved.
But if you ask Marie Audet what she is most proud of, it's her family. Blue Spruce Farm started with just her husband Eugene's parents, Norman and Mary-Rose Audet, in 1958. Today, it's a business that employs 20. "It's not only where we work; it's where we live, and it's where we raise our families," Audet said.
The farm is also why Marie and the rest of the Audets so value their local community. Despite long hours and hard work, members of the family are regular volunteers. "In Bridport, we all work off of each other and that's important to us. We want to do good and we want to be good neighbors," Audet said.
She's hopeful that Vermonters can come together to find ways to preserve our working landscapes for future generations.
"One of the biggest things we can do for the next generation, for the future of this region, is to make sure we do not lose our working lands," she said. "It doesn't mean we are all perfect, but we can come together to help each other get there."
Vermont Ag Hall of Fame 2019 Inductees
Emerging Leader: Joanna Samuelson Lidback, The Farm at Wheeler Mountain, Westmore
Ag Innovator: Marie Audet, Blue Spruce Farm, Bridport
Lifetime Achievement: Bill Rowell, Green Mountain Dairy, Sheldon
Lifetime Achievement: Jack and Anne Lazor, Butterworks Farm, Westfield
More News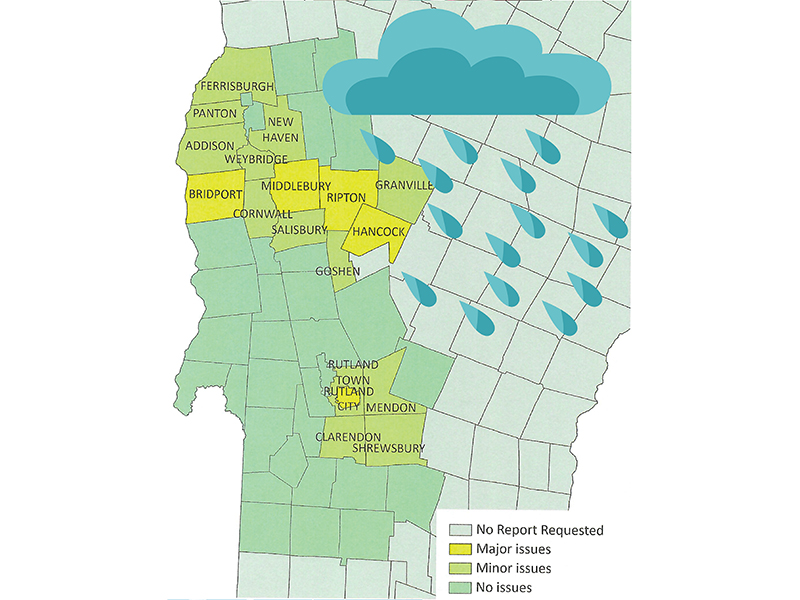 Local towns may get federal money to pay for more than a million dollars in cleanup and re … (read more)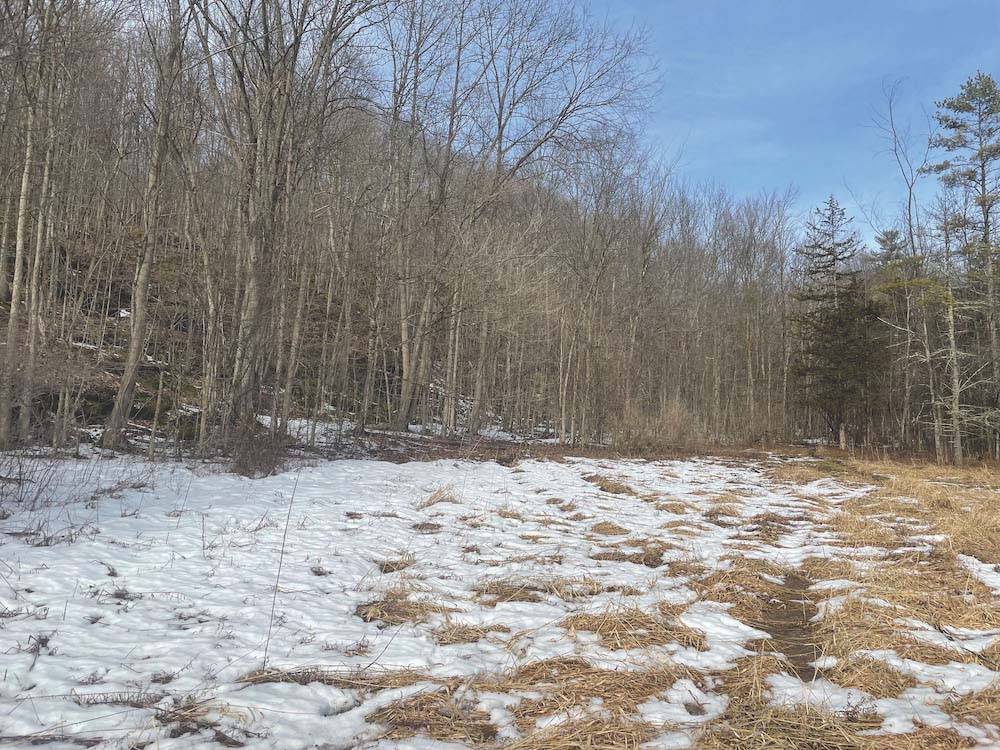 The Vermont Fish and Wildlife Department is putting $566,667 in grant money toward conserv … (read more)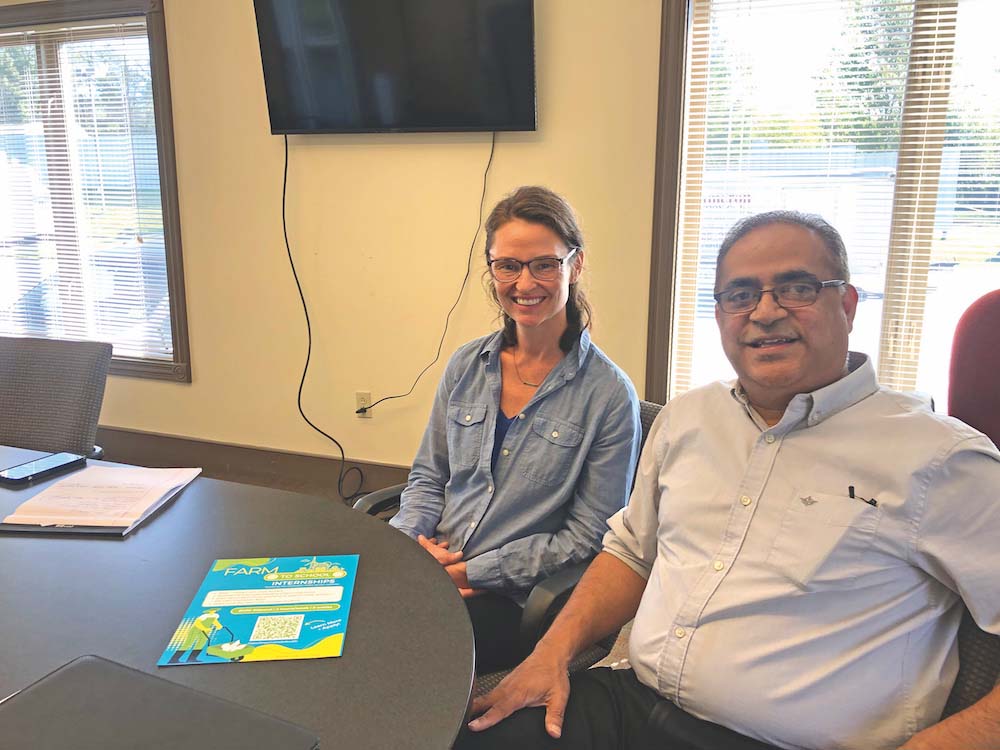 Like most things, the future of agriculture in Vermont lies in the hands of younger genera … (read more)