Arts Beat for Jul. 29: Duo to return with fiddle & guitar
Fiddler Jake Brillhart and singer-songwriter Alex Smith make a welcome return to Brandon Music on Saturday, Aug. 3, at 7:30 p.m.
This talented duo have toured extensively for the past six years performing Brillhart's Cape Breton-influenced fiddle tunes and Smith's finely crafted folk ballads. The result is a show that is both energetic and contemplative, and one that has captivated audiences from Iowa to Maine.
Sarah Craig, at Caffe Lena calls Smith "a natural storyteller." He builds songs from a blend of traditional folk harmony and strikingly modern lyrics, confronting today's most pressing issues with a style of honest and accurate observation often compared to songwriters Stan Rogers and Jason Isbell.
Brillhart grew up in rural Vermont playing Cape Breton and Scottish style tunes on his grandfather's fiddle. He now studies violin making with master maker Roman Barnas, and teaches and tours with other groups. Whether playing traditional Celtic tunes or contemporary folk music, you're bound to find the "Gaelic" in his playing.
Following his first extensive tour in 2012, Smith signed with acclaimed folk label Wepecket Island Records. He has since toured internationally both solo and with his band The Mountain Sound, been featured on the Emmy-Award winning documentary "Songs To Keep" alongside Pete Seeger, Peter Yarrow and Dan Berggren, and won a NTCMA award for his record "Hamilton County."
Tickets are $20 with a pre-concert dinner available for $25. Reservations are required for dinner and recommended for the show. Venue is BYOB. Call 802-247-4295 or e-mail [email protected] for reservations or for more information. Brandon Music is located at 62 Country Club Road in Brandon.
DEB BRISSON AND THE HAYBURNERS AT THE SALISBURY CHURCH
On Friday, Aug. 2, at 7:30 p.m., the 40th annual Salisbury Summer Performance Series (at the Salisbury Congregational Meetinghouse) will host a performance by Addison County favorites Deb Brisson and the Hayburners. Behind Brisson's powerfully expressive singing, the band combines original songs with favorites by Natalie Merchant, Joan Osborne, Keb Mo, Ryan Adams and many more.
Brisson is joined by Mark Pelletier on guitar and vocals, Carl Boss on bass and vocals, John Wallace on drums, and Doug Wilhelm on harmonica, congas and percussion. The band's repertoire, arranged and rehearsed in the loft above Brisson's Weybridge horse barn, ranges from Americana and alt-country to rollicking R&B, with soulful vocals, fine harmonies and driving bass and percussion. They are back by popular demand — their performance last year had folks dancing in the aisles.
This will be the fifth event in the Summer Performance Series, which will continue on Friday evenings until Aug. 9 at the historic and accessible 1838 meetinghouse in Salisbury Village. Although there is no admission charge, a donation in support of the series is always appreciated. Any receipts in excess of the expenses for the series will be applied to the continuing restoration of the Salisbury landmark.
SUMMER MUSIC SERIES AT OCB
As part of the 2019 Summer Music Series at Otter Creek Brewing, Erin Cassels-Brown will be making an encore appearance at 5 p.m., on Friday, Aug. 2, in OCB's pub space.
Cassels-Brown is a songwriter and musician from Winooski. He writes celestial country music that walks the line between the Milky Way and a county fair. After working as a carpenter and installing solar panels while playing in local bands and reading rock and roll biographies, he released his debut solo EP Northern Lights Vol. 1 in 2017.
These days he goes running in the mornings, plays in bars at night, and thinks in sad rhymes during the day. Playing over two hundred and forty shows across 12 states in 2017 as well as working with local musicians to assemble a rotating cast of players for his backing band, Cassels-Brown has developed his reputation as one of Vermont's hardest working performers. In March of 2018 he began work on his debut full length LP, to be released within the year.
OCB is located at 793 Exchange Street in Middlebury. For more information, call 802-388-0727.
SUNDAY SESSIONS AT LPV
The Sunday Sessions continue at Lincoln Peak Vineyard on Sunday, Aug. 4, from 2 to 4 p.m., with Dennis Willmott.
Best known as guitarist, vocalist, and bandleader of the gritty blued band Left Eye Jump, Willmott began listening to the blues in the 1950s with the acoustic sounds of songsters such as Leadbelly and Mance Lipscomb. He'll be joined by Bob Mackenzie, a very fine Harmonica player and singer, for a show spanning the breadth of blues music.
Wine is available by the glass, and there will be a good selection of Vermont cheese, sausage, crackers and chocolate available. Music is rain or shine on the covered porch (indoors if it's pouring). Lincoln Peak Vineyard is located at 142 River Road in New Haven. More information is at lincolnpeakvineyard.com.
BRANDON SUMMER CONCERT SERIES
The Brandon Area Chamber of Commerce free summer concert series, "Music at the Riverbend," located behind the Brandon Inn, continues this Wednesday, July 31, at 7 p.m. with the Eames Brothers Band, Vermont's foremost purveyors of "mountain blues."
Join the folks who come out and relax with quality music, friends and neighbors; everyone enjoys free popcorn. Adult beverages are served up by the Brandon Inn, available in the outdoor lounge area, so you won't miss a single note of the music. For more information, contact the Chamber at 802-247-6401 or [email protected].
CARILLON SERIES AT COLLEGE
The 34th annual Middlebury College Carillon Series continues on Friday, Aug. 2, at 6 p.m, with Elena Sadina, instructor, Middlebury College Russian School and Royal Carillon School, Mechelen, Belgium. All of these concerts are free and open to the public, and can be enjoyed on the steps of Mead Chapel or on the surrounding lawns, weather permitting.
Mead Memorial Chapel is located on the campus of Middlebury College at 75 Hepburn Road. Free parking is available on College Street (Route 125) and on Old Chapel Road. For further information, call 802-443-3168 or visit go.middlebury.edu/carillon.
BRISTOL BAND CONCERT
The Bristol Band Concert Season continues on Wednesday, July 31, at 7 p.m., on the Town Green. Concerts are held every Wednesday evening to the Wednesday before Labor Day, Sept. 2. The Bristol Band has presented outdoor summer band concerts in the gazebo on the town green every Wednesday evening in the summer since shortly after the Civil War. Bring a lawn chair, blanket or picnic dinner and enjoy an evening of small town entertainment. It's free.
There is often a fundraiser barbeque before each concert. Call 802-453-5885 for details.
CHAMBER MUSIC IN ROCHESTER
The Rochester Chamber Music Society's 25th Anniversary Season for Summer 2019 continues this week with the Omer String Quartet on Friday, Aug. 2, at 7 p.m., in the Rochester Federated Church, 15 North Main Street (Route 100) in Rochester. On the evening's program are works by Brahms, Webern, Schumann, Kurtag and Schubert.
Although there is no admission charge, donations in support of the series are always welcome. For more information, phone 802-767-9234 or visit rcmsvt.org.
HANCOCK GREEN SUMMER CONCERT
The Hancock Green Summer Concerts on the Hancock Town Green continue this Thursday, Aug. 1, at 6:30 p.m., with a Pete Seeger Memorial Concert. The series runs through Thursday, Aug. 15. All concerts are free. Bring a chair and a picnic. A rain site is available.
VERGENNES CITY BAND CONCERT
Last but not least, the Vergennes City Band Concert series continues at 7 p.m. on Monday, Aug. 5, on the Vergennes City Park. The concert series runs through Monday, Aug. 26.
More News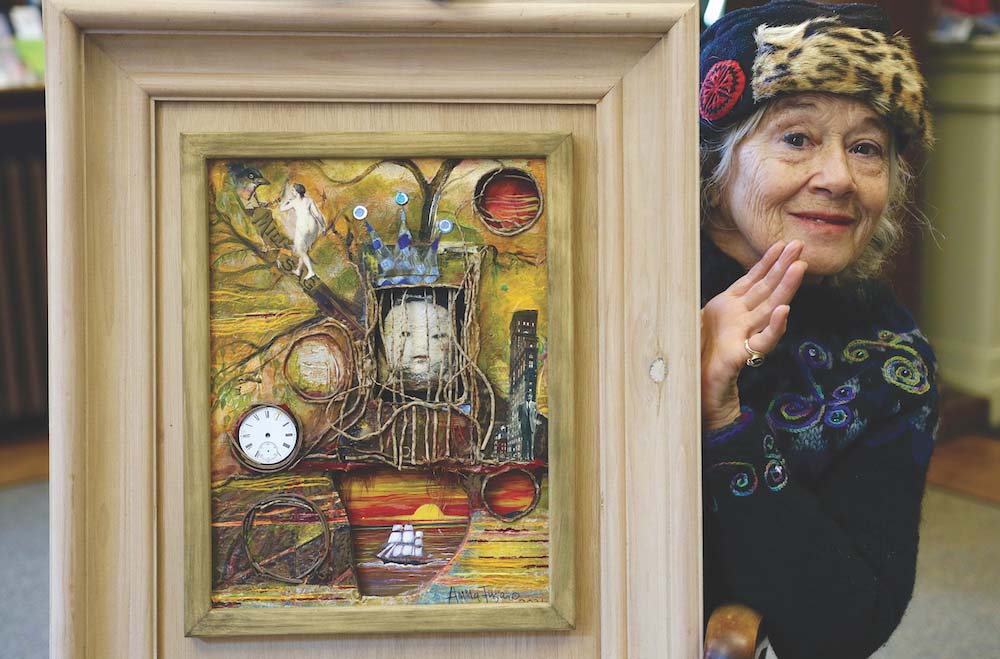 From floor to ceiling, Anna Fugaro's Middlebury living space is filled with her own artwor … (read more)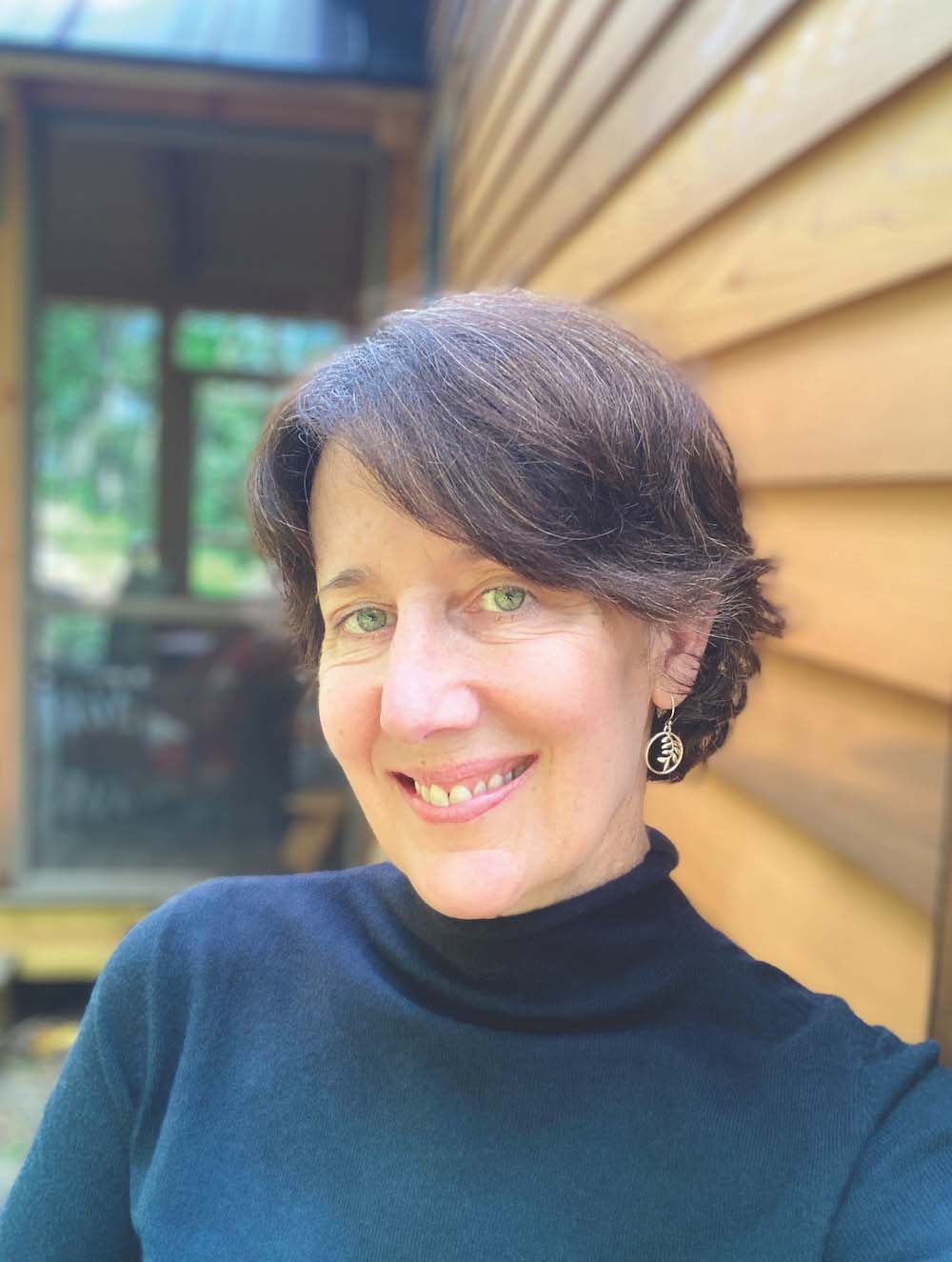 ‏I was driving through the fields of Heaven when I realized I was still on Earth,
because … (read more)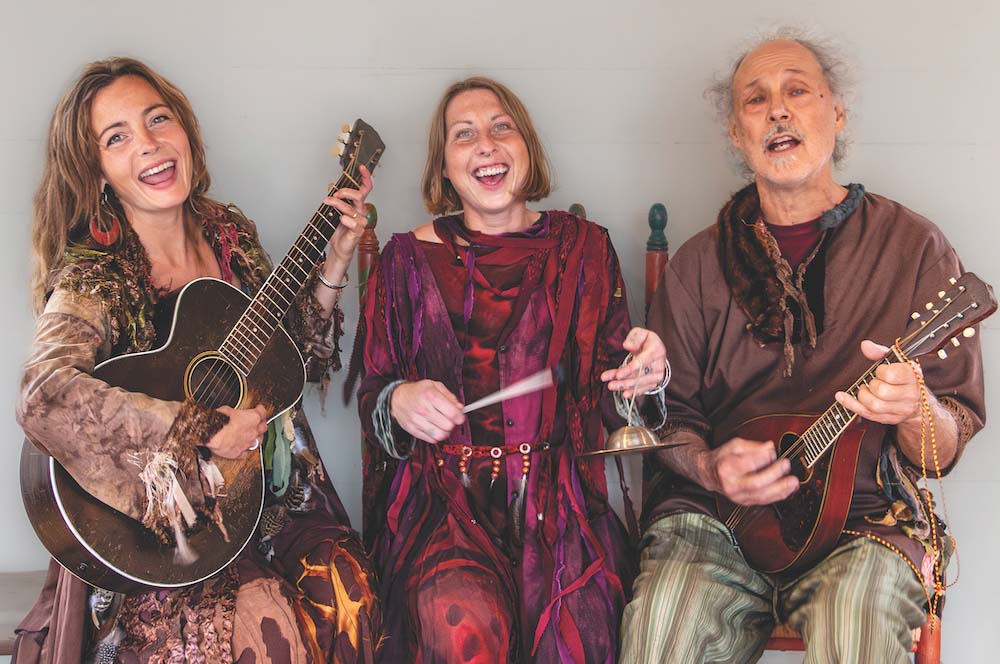 ‏After a five year pause, this magical Winter Solstice dream play which first appeared on … (read more)