Bristol honors Sgt. Crowe for 25 years of service
BRISTOL — The Bristol selectboard has recognized Sgt. George "Randy" Crowe for his 25 years of dedicated service to the Bristol Police Department, the local citizens and the community of Bristol. Selectboard chair Joel Bouvier and Police Advisory Board Chair Jim Quaglino, at the July 8 Bristol selectboard meeting, presented Crowe with a plaque acknowledging him for his service.
Randy Crowe started his law enforcement career in April 1991, while attending Champlain College, working as an auxiliary trooper for the Vermont State Police. He continued his education and in 1991 received his Associate's Degree in Law Enforcement. On July 1, 1994, Crowe was hired as a part-time officer by the Bristol PD. He continued to work for the state police both as auxiliary trooper and temporary dispatcher as well as part-time for the Vergennes Police Department. In May of 1996 Crowe earned a Bachelor's Degree in Professional Studies and Law Enforcement. On July 1 of that year he was promoted to a full-time position with the Bristol Police Department.
Since then Crowe has committed himself serving the residents of Bristol in his capacity of police officer. He has spent most of his career working the night shift but has been a regular attraction at the annual Fourth of July parade, riding the department's police bike, leading the way for the parade while interacting with those attending the parade, getting high fives from kids, and being the recipient of numerous water gun spraying from young people on floats. Crowe is kept busy closing down roads as the parade works its way through town.
Along with his position in Bristol, he has worked many years as a part-time deputy with the Addison County Sheriff's Department under the late Sheriff Jim Coons, retired Sheriff Don Keeler and current Sheriff Peter Newton. The Bristol Police Department promoted Crowe to the rank of sergeant in 2012. In 2013 he received awards for Honorable Service and a Unit Citation.
Over the years several letters of commendation were given to Sgt. Randy Crowe for his performance. One memorable deed was his arrest of an individual involved in a shooting in the Shaw's parking lot between suspected drug dealers when the arrested subject and others who had ripped off the dealer taking his money and drugs became involved in the shootout. The arrest of that individual resulted in assisting federal law enforcement enabling them to close down a major drug ring in the Chittenden County area.
One incident in which Crowe took initiative to go the extra mile was an internet post on the Bristol Police Facebook page reported by a resident of Canada advising of a young woman who was making suicidal threats. Sgt. Crowe took initiative and through his investigation was able to lead, with the assistance of other officers in Chittenden County, in locating the woman. The Chittenden County officers found her in a highly distraught condition and were able to get her the assistance she needed thereby saving her life.
"Randy Crowe exemplifies what it means to be a community-base police officer," Quaglino and Bouvier said. "And he continues to serve the Bristol community as well as the First Baptist Church as an assistant trustee and assists the church community with the yearly youth Vacation Bible School."
He lives in Bristol with his wife, Bonnie, and daughters, Emily and Nichole.
In attendance at the July 8 ceremony were family members, some of which were in town from Georgia and Kentucky. Also attending were Bristol Fire Chief Brett LaRose and Assistant Chief Kevin LaRose, as well as Addison County Sheriff Peter Newton and former Sheriff Don Keeler, and several friends.
Bouvier and Quaglino praised Randy Crowe for his dedication to his profession and to the community, noting his attainment as an Eagle Scout as a youth, and his professional appearance and demeanor both on and off duty.
"He is a valuable member of the community who has served well," they said.
More News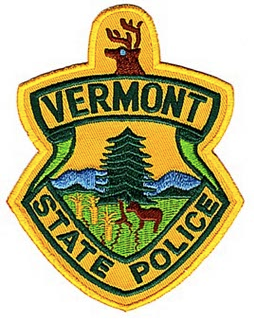 Troopers are investigating a suspicious death in Waltham that occurred around 7 p.m. on Fr … (read more)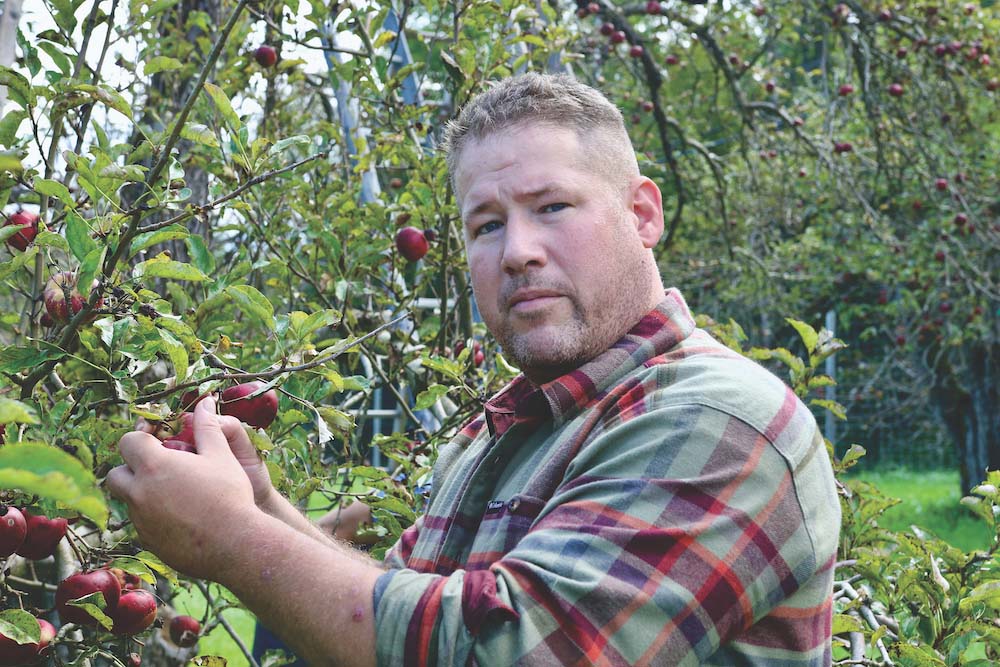 A cruel spring frost robbed Middlebury's Happy Valley Orchard of roughly 98% of its 2023 c … (read more)
Five years and several setbacks after first launching their plans for a major expansion an … (read more)