Vermont Film Showcase to kick off Midd film festival
MIDDLEBURY — The Middlebury New Filmmakers Festival will kick off its fifth annual festival with a Vermont Film Showcase on Thursday, Aug. 22 in Middlebury.  The showcase will present four feature films directed and produced by Vermont filmmakers.  In addition, MNFF announces the Vermont Short Film Collection, a group of shorts directed by Vermont filmmakers to be shown throughout the Festival.  As in past years, MNFF continues its significant commitment to the emerging filmmakers of the Green Mountain State.
The Vermont Showcase will comprise four feature films, all screened on Thursday, Aug. 22:
"One Town at a Time"
Documentary [107m]
Town Hall Theater, 10 a.m.
Vermont has 251 towns. Explore them… "One Town at a Time." Director Mike Leonard takes on the challenge of visiting every town in the state of Vermont by joining the 251 Club — a unique organization dedicated to exploring the Green Mountain State. After living outside Vermont for over a decade, Mike moved back home and revisited the 251 Club — returning to some of the same places and re-interviewing some of the same people he met 12 years ago. In the process, he learned how Vermont has changed, how it has stayed the same, and how a humble wayfarer's club shaped his identity forever. "One Town at a Time" is a coming-of-age story firmly rooted in the community spirit that makes Vermont so special. 
"Voice of America: Lowell Thomas and the Rise of Broadcasting"
Documentary [85m]
Town Hall Theater, 1:30 p.m.
If you watch a newscast today, or listen to the radio or a podcast, then you are benefiting from the pioneering work of Lowell Thomas. Thomas' fame was as great as any American journalist's has ever been. Thomas took American audiences with him on the radio and in newsreels, establishing personality-driven journalism and reporting from around the world. His stories shaped the American people's knowledge of the world and influenced foreign policy. Lowell Thomas' journalism is what we might call today — sometimes bitterly, sometimes reverently — "mainstream journalism." He was the original omnipotent journalistic narrator — the first "voice of god." This documentary, directed by Rick Moulton, tells the story of his journalism's creation.
"The Witch in the Window"
Drama [75m]
Marquis Theatre, 10 a.m.
When Simon brings his 12-year-old son, Finn, to rural Vermont to help flip an old farmhouse, they encounter the malicious spirit of Lydia, a previous owner. And now, with every repair they make, she's getting stronger. The tension builds until a terrifying encounter leaves him doubting whether he can protect his son from the evil that's making its way into their heads – and hearts. Directed by Andy Mitton.
"Major Arcana"
Drama [82m]
Marquis Theatre, 1:30 p.m.
Set in the backwoods of Vermont, "Major Arcana" follows an itinerant carpenter's attempt to end a legacy of alcoholism and poverty by building a log cabin by hand. His plans are complicated when he reunites with Sierra, a woman with whom he shares a troubled past, and he must reconcile his old life with his new one. A vivid depiction of life in early sobriety, it's a universal story that resonates in these uncertain times.  Directed by Josh Melrod.
MNFF Fest Passes are available for purchase through Aug. 25. Individual advance ticket sales begin Aug. 5. Visit middfilmfest.org for more information.
SHORT FILM COLLECTION BY VERMONT FILMMAKERS 
Shown throughout the festival, Aug. 22-25, at various locations.
"Built to Last" — Understanding the important history of the Latchis Family of Brattleboro.  Documentary.  Directed by Jen Latham.
"Carol Street" — Exploring the Black experience at Middlebury College through the personal lens of a mixed-race filmmaker.  Documentary.  Directed by Demetrius Borge.
"Estrellita" — A young girl growing up on a Vermont dairy farm discovers a tragic reality about her family.  Animated drama.  Directed by Daniel Houghton. 
"Freedom & Unity/Conversations from the Open Road" — An annual showcase of short films made by Vermont teens, selected from the winners of the Freedom & Unity Youth Film Statewide Competition and Conversations from the Open Road.
"Goodnight" —  How trying to sleep amidst anxiety presents challenges for a young woman.  Animated drama.  Directed by Cece Wheeler.
"Lonnie" —  The story of Lonnie Holley, a dynamic found object artist and musician based in Atlanta, Georgia.  Documentary.  Directed by Mac Christopher.
"Louie's Antiques" — A most unusual antiques dealer provides a tour of his richly laden little store.  Documentary.  Directed by Melissa McClung.
"Nothing to My Name" — A young Chinese woman's discovery of the covert persona of her beloved grandfather.  Documentary.  Directed by Qian Li.
"The Quarry Project" — A site specific dance/theatre film created for the Wells Lamson quarry, the oldest, deepest granite quarry in the country, now flooded and in "reserve."   Documentary.  Directed by Hannah Dennison and Leslie Anderson.
"Twenty" — A 12-year-old boy witnesses the breakdown of his family and struggles to come to terms with his parents' separation.  Drama.  Directed by Mia Fichman.
More News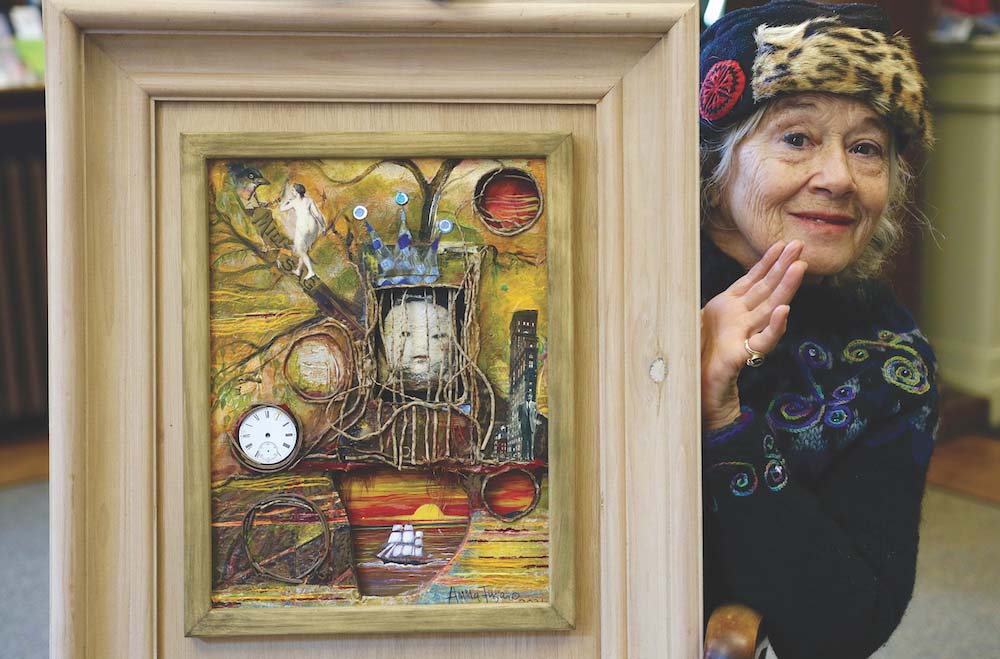 From floor to ceiling, Anna Fugaro's Middlebury living space is filled with her own artwor … (read more)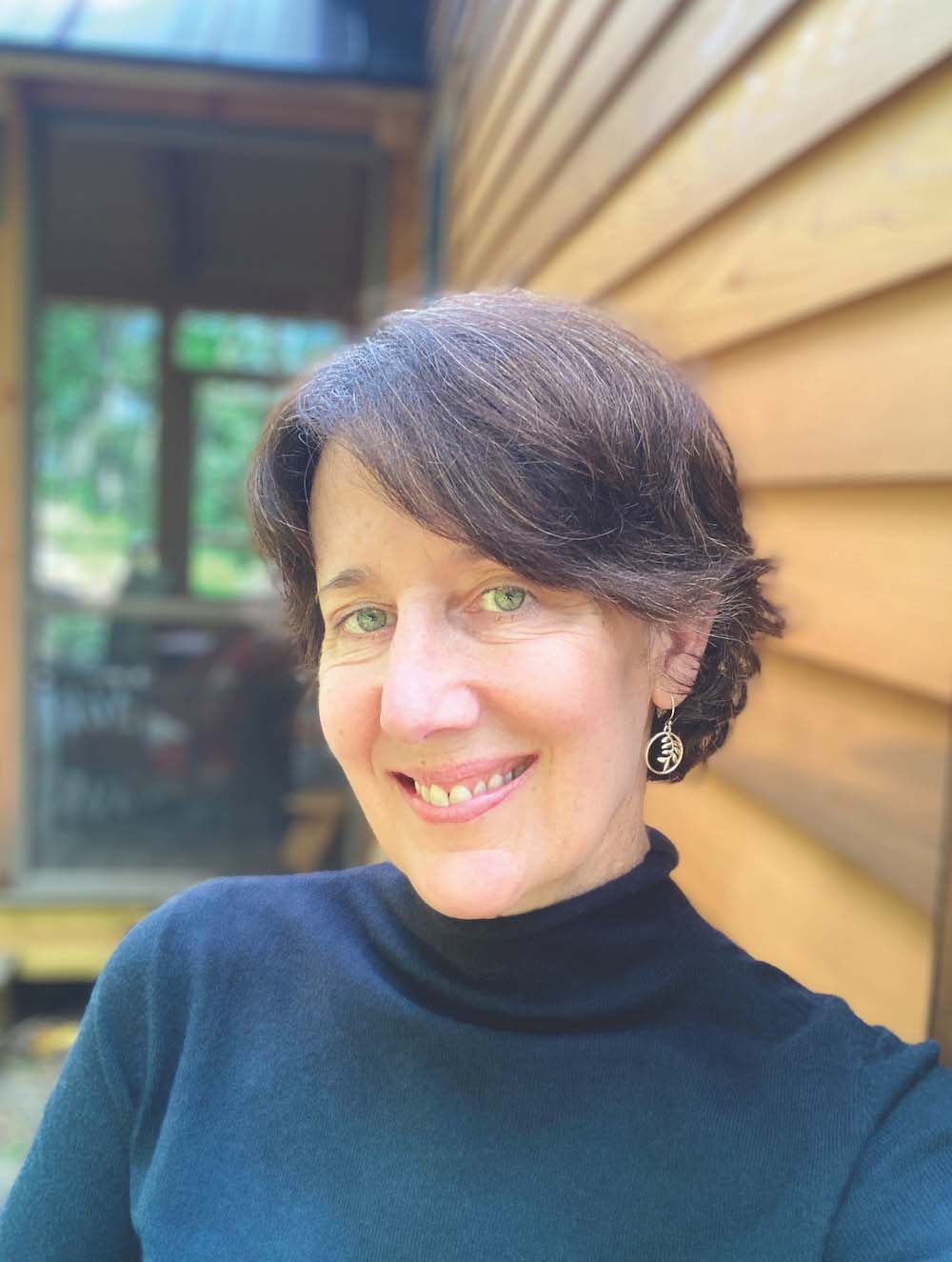 ‏I was driving through the fields of Heaven when I realized I was still on Earth,
because … (read more)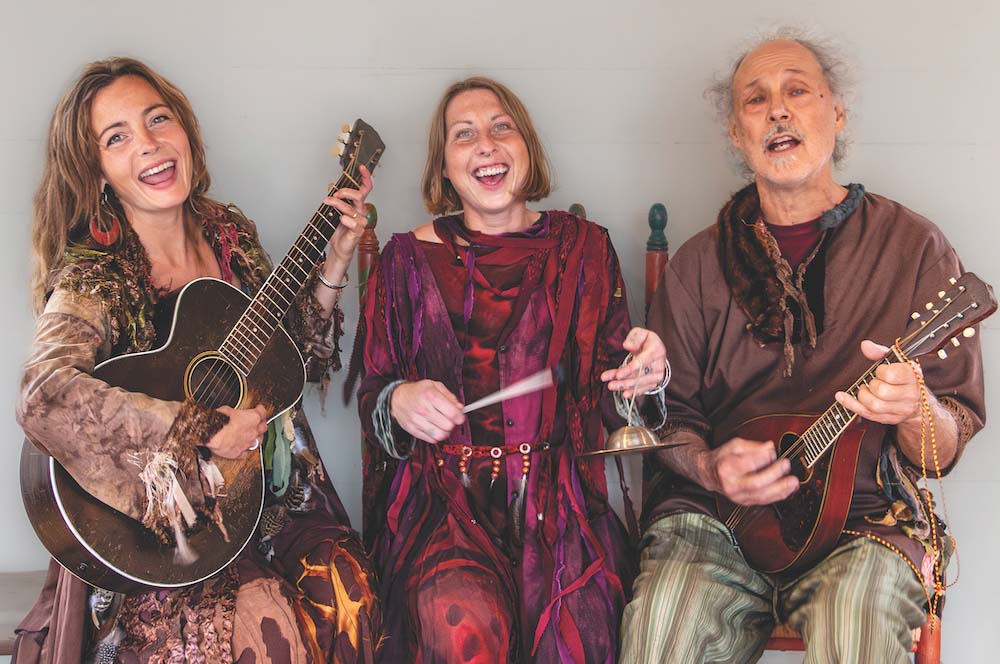 ‏After a five year pause, this magical Winter Solstice dream play which first appeared on … (read more)