Brandon marks Apollo 11 anniversary with film
BRANDON — A sci-fi adventure hailed as the first feature film to depict realistic space travel will be screened next month at Brandon Town Hall in honor of the 50th anniversary of Apollo 11.
"Woman in the Moon" (1929), directed by German filmmaker Fritz Lang ('Metropolis,' 1927), will be shown with live music on Saturday, July 13, at 7 p.m. at Brandon Town Hall, 1 Conant Square, Route 7, Brandon, Vt.
The presentation will include live music performed by silent film accompanist Jeff Rapsis.
"We felt it was worth marking this important milestone by sampling visions of space travel before the Apollo program put mankind on the moon," said Dennis Marden of the Friends of Brandon Town Hall, which organized the screening. "And what better way to do it than go back to the silent era and run 'Woman in the Moon,' an epic fantasy about the German space program that never happened."
The rarely seen full-length version of "Woman in the Moon" follows an intrepid band of space pioneers as they attempt mankind's first voyage to the lunar surface, where they hope to find large deposits of gold.
The film, made with German rocket experts as technical advisers, anticipated many of the techniques used by NASA for the Apollo moon launch program 40 years later. For example, a multi-stage rocket is employed to escape Earth's gravity, and a separate capsule is used to reach the lunar surface.
The film is also noted for introducing the idea of a dramatic "countdown" prior to launch, which later became standard procedure in actual space flight. Critics regard the film's extended launch sequence as a masterpiece of editing and dramatic tension.
But 'Woman in the Moon,' with its melodramatic plot, also stands as the forerunner of many sci-fi soap opera elements that quickly became clichés: the brilliant but misunderstood professor; a love triangle involving a female scientist and her two male crewmates; a plucky young boy who yearns to join the expedition; fistfights and gunfire and treachery on the lunar surface.
Added to the mix is a vision of the moon (created entirely on a massive studio set in Berlin, Germany) that features a breathable atmosphere, giant sand dunes, distant mountain peaks, and bubbling mud pits.
The film's showing at Brandon Town Hall is in honor of the 50th anniversary of Apollo 11, the successful moon voyage by astronauts Neil Armstrong, Buzz Aldrin, and Michael Collins. It's also the 90th anniversary of the original theatrical release of "Woman in the Moon."
"This is a great and at-times bizarre film, one that must be seen to be believed," said Jeff Rapsis, a New Hampshire-based silent film accompanist who will create live music for the Regent's screening. "It's as entertaining as any spy-thriller. And as a past vision of a future that didn't quite come to be, it really gets you thinking of time and how we perceive it."
Rapsis will improvise live musical accompaniment during the screening, using a digital synthesizer to recreate the sound of a full orchestra and other more exotic textures.
'Woman in the Moon,' a full-length feature than runs more than two and a half hours, should not be confused with the much earlier film "A Trip to Moon," a primitive "trick" short movie made by French filmmaker George Méliès in 1902 and famous for the image of a space capsule hitting the eye of an imaginary moon man."Unlike the Méliès film, there's nothing primitive about 'Woman in the Moon,'" Rapsis said. "It's silent film story-telling at the peak of its eloquence, with lively performances, imaginative camera angles, and superb photography."
Director Fritz Lang, responsible for the groundbreaking sci-fi epic 'Metropolis' (1927), planned "Woman in the Moon" as another step in his quest to stretch cinema's visual, story-telling, and imaginative capabilities.
Bad timing is one reason that "Woman in the Moon" (titled 'Frau im Mond' in German) is not as well known today as 'Metropolis,' its legendary predecessor. Lang completed "Woman in the Moon" just as the silent film era was coming to a close.
As one of the last silent films of German cinema, "Woman in the Moon" was unable to compete with new talking pictures then in theaters, making it a box office flop at its premiere in October, 1929.
However, German rocket scientist Hermann Oberth worked as an adviser on the movie, and it developed cult status among the rocket scientists in Wernher von Braun's circle starting in the 1930s. During World War II, the first successfully launched V-2 rocket at the German rocket facility in Peenemünde had the "Woman in the Moon" logo painted on its base.
During the war, the Nazis tried to recall and destroy all prints of "Woman in the Moon" due to its detailed depiction of state-of-the-art rocket propulsion technology; in later years, this served to make the film even more difficult to find. For many years, the film was available only in cut-down 16mm versions that ran as short as one hour.
But pristine and complete 35mm copies of "Woman in the Moon" did survive in several European archives. Today, restored prints are amazingly clear and sharp, Rapsis said.
"'Woman in the Moon' is technically one of the best-looking silent films I've ever seen," he said. "If you think all silent films are grainy and scratchy-looking, 'Woman in the Moon' will change your mind. It's like an Ansel Adams photograph come to life."
"Although "Woman in the Moon" is available for home viewing, this is a motion picture that should be experienced as intended: on the big screen, with live music, and with an audience," Rapsis said. "There's nothing like it."
Admission is free; donations are encouraged, with all proceeds support ongoing restoration of the Town Hall, which dates from 1860 and is being brought up to modern standards as funds allow.
More News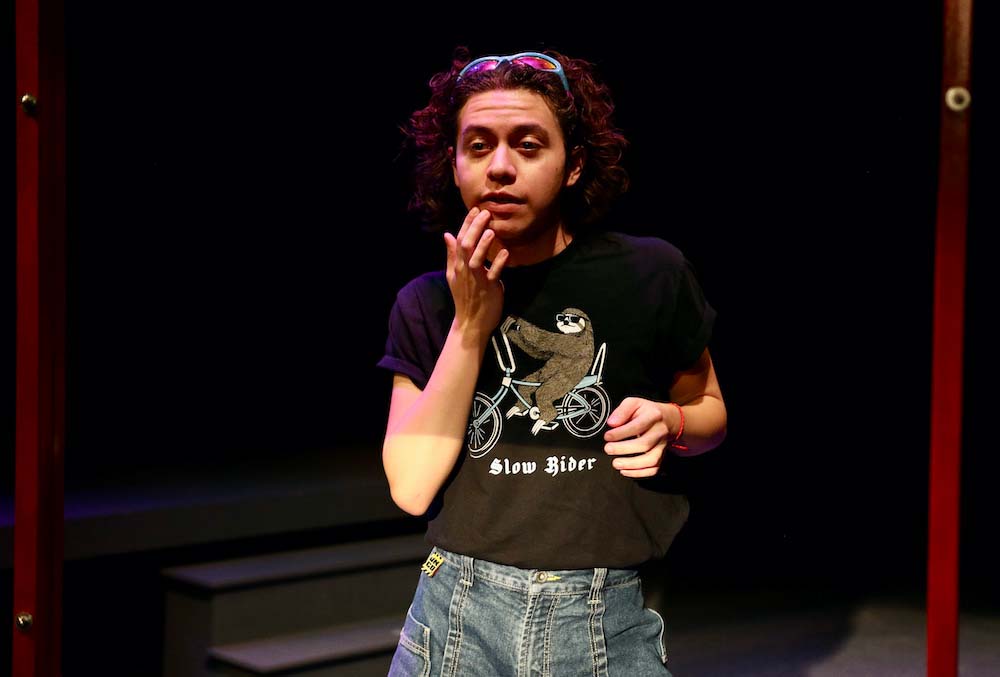 Like the Polaroid, award-winning playwright Naomi Iizuka has a play that captures moments … (read more)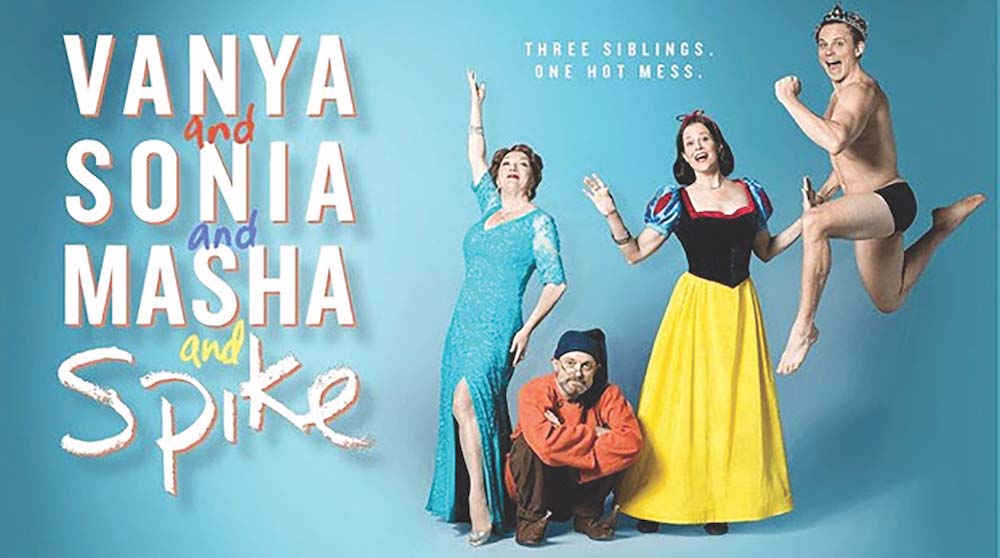 The Middlebury Community Players will hold open auditions at Town Hall Theater on Dec. 4 a … (read more)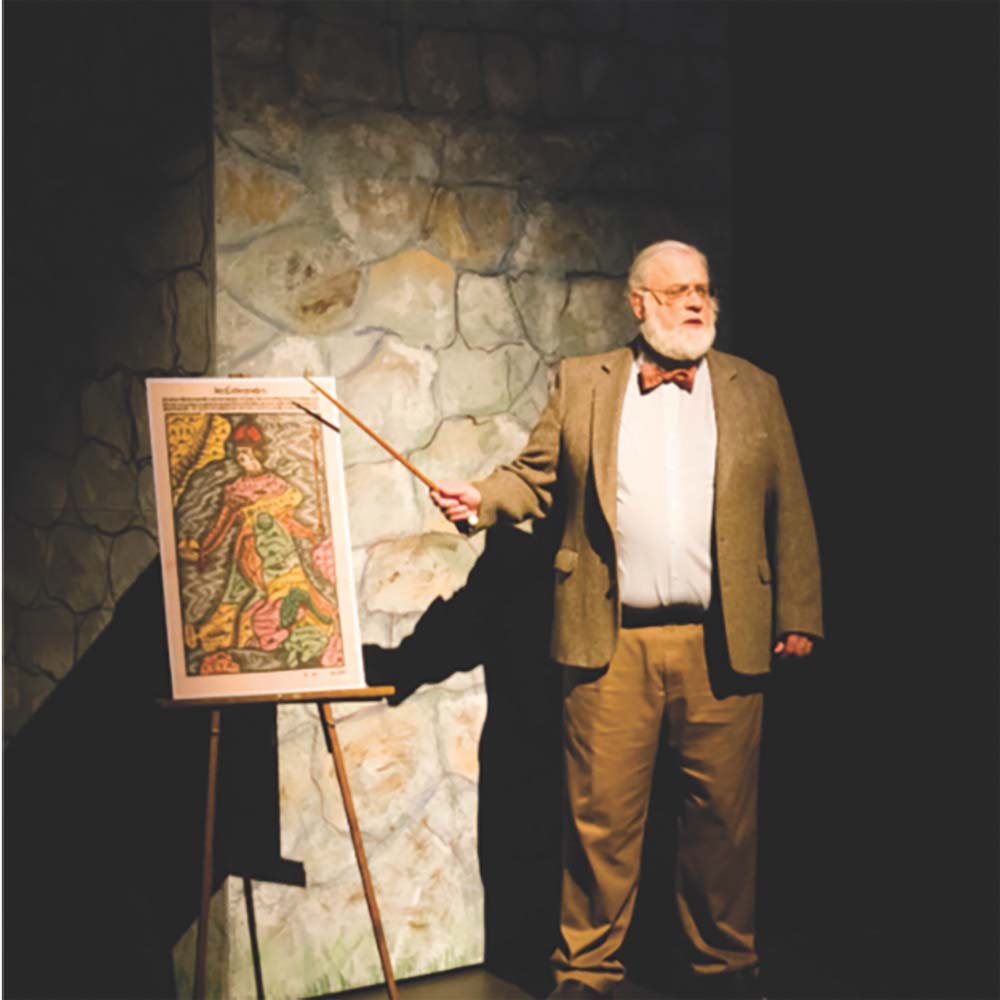 The Middlebury Community Players expressed deep sadness to hear of the recent passing of f … (read more)