Orwell man pleads in arson, assault case
ORWELL — An Orwell man pleaded innocent on Tuesday in Addison Superior Court, criminal division, to felony charges — including arson and aggravated domestic assault — following an alleged drug-fueled incident at a home on Fisher Road in Orwell on Sunday.
Dustin M. Shaw, 33, was ordered held without bail following his arraignment on four charges, including felony unlawful mischief, felony first-degree domestic assault, felony third-degree arson and misdemeanor domestic assault.
Shaw was also wanted on three separate outstanding warrants, for simple assault, driving with a suspended license and unlawful trespass, according to court documents.
Shaw was unable to make $10,000 bail and was returned to the Chittenden Regional Correctional Center following his arraignment. He is next scheduled to appear before the court on Sept. 23.
It was at around 2:40 a.m. on Sunday, June 30, that Vermont State Police responded to the Fisher Road home on a report of a man — later identified as Shaw — who had allegedly "poured chemicals all over the house and set the laundry basket and couch on fire," according to court documents.
Witnesses at the scene told police that Shaw had left the home running up the road "with blue dye all over him" and dressed only in underwear, according to an affidavit prepared by State Police Trooper Mae Murdock.
A family member told authorities Shaw "may be under then influence of prescribed Ketamine and Morphine," according to court documents, and that prior to leaving home he had warned that law enforcement "would not be taking him alive" and that he would "was going to put up a fight," according to Murdock's affidavit.
State police searched for Shaw with the aid of a police dog, but were initially unsuccessful, according to court documents.
At that point, police said they inspected damage in the home allegedly caused by Shaw.
State police, according to court documents, found:
•A toilet that had been ripped from the floor of a basement bathroom. The bathroom floor was completely covered in water.
"I observed many needles laying on the ground in the bathroom," Murdock states in her affidavit.
•Jars of open kitchen spices that had been dumped onto the steps leading up to the main floor.
•The strong smell of bleach that had been poured on the floor, along with flour, sugar and dog food.
•A laundry basket and couch in the living room "that had been lit on fire," along with dye that had been dumped on the floor.
"While standing in the upstairs of the house, where the extent of the chemicals was poured on the floor, I developed a burning in the back of my throat and nasal passages," Murdock wrote in her affidavit.
Total damage has been placed at upwards of $7,500, according to police.
Family members called state police back to the Fisher Road home later that morning confirming Shaw's return, according to court documents. Police took Shaw into custody for the three outstanding warrants and drove him to Porter Hospital for a mental health evaluation, according to court records.
Shaw admitted to police that he had abused Ketamine — a drug that had been prescribed to him — by removing it from his inhaler and then snorting and drinking its contents, according to state police investigators.
"At the hospital, it was determined Dustin's behavior was due to drug use and not a mental health episode," Murdock wrote in her affidavit.
That behavior, according to court records, allegedly included instances of Shaw telling family members that someone was chasing him, according to court records. For example, Shaw allegedly told family members on June 30 that "people were poisoning him," according to Murdock's affidavit.
Police said the assault charges against Shaw stem from allegations he struck a family member with a crutch and poked another family member in the face, according to court records.
Shaw was ordered lodged at the Chittenden Regional Correctional Facility pending his Tuesday arraignment.
More News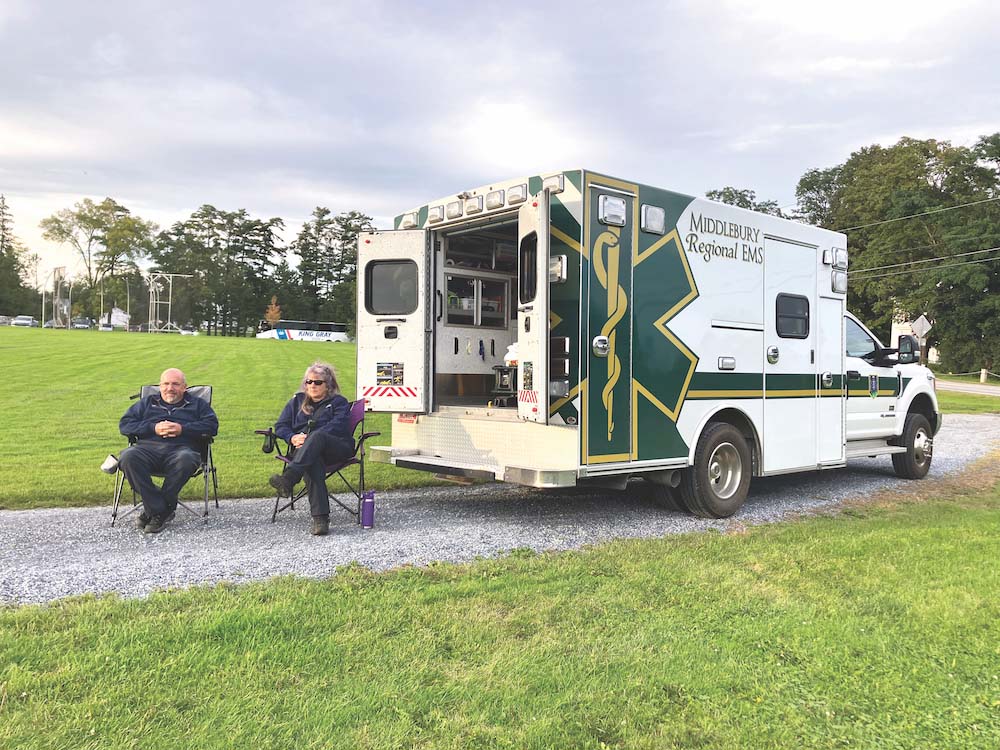 Middlebury Regional Emergency Medical Services wants to eliminate its annual Town Meeting … (read more)
Middlebury police are investigating the death of a Middlebury College junior and say the p … (read more)
Vergennes resident Margaret Clifford offers nearly a century of recollections, from losing … (read more)