Carolyn Shattuck exhibit opens at Compass
BRANDON — Carolyn Shattuck has devoted almost 40 years to creating art.  Using diverse media, her work is expansive, yet constantly transforming, remaining both current and vibrant and revealing her deep rooted inventive and creative energy.
Shattuck splits time between her homes in Rutland and Florida's Key West, and is offering an exhibit at Brandon's Compass Music and Arts Center this month. "Into My Space" opens July 12 and will remain on view through Sept. 7, with an opening reception on July 12, from 5-8 p.m.
In this exhibit, Shattuck presents a selection of her still life paintings, several of her skillfully colored, patterned and layered prints and textured collages, and her ingenious, meticulous and sculptural Book Art.
Shattuck's work is synonymous with experimentation, technique, mastery of the medium and messaging.  Her artistry reveals an acute awareness and sensitivity to the complexities and fragility of life and her passion as an avid environmentalist. Over several years Shattuck has blended living and experiencing life and loss and her concern for the environment with her art and allowed her cumulative experiences to shape her work.
A significant departure in her journey as an artist was her move to making monotypes. Frank Howell, an expert in the medium of monotypes, describes them as: "one of a kind …it is the simplest form of printmaking , requiring only pigments, a surface on which to apply them, paper and some form of press."
Shattuck found that working with painterly monotypes allowed her, as an artist, greater freedom and flexibility from the rigidity of silk screen printing, a medium which up to that point she had used extensively.  At this time she also found herself exploring the emotional depths of grief and loss and the incongruities of life.  Shattuck garnered these emotional conflicts through her creation of monotypes.  Using Puritan tombstone imagery where she saw that the tombstones were dissolving because of acid rain she began to explore further the notions of permanence and impermanence as humankind embraces the polarities of life and death.  Her message became, "In the midst of Life we live in death. "  a powerful message and one which Shattuck constantly incorporates into her work to affirm the importance of living in the present. 
Book Art became another milestone in Shattuck's art explorations and a further testament to her inventive process.  When referring to Book Art the book, or a book-like object is the work of art and the content and sculptural presentation are at the discretion of the artist.  Shattuck's Book Art is imaginative, reflective and intricate.  As an avid environmentalist and at least for the past six years much of Shattuck's artwork has focused on her concern for endangered species. Her latest Book Art work is an origami book called, "Save the Elephants."
Shattuck exhibits her work nationally in numerous juried exhibitions including Delta National Small Prints, Parkside National Small Prints and Printwork '98, 2K at Barrett Art Gallery in Poughkeepsie. She has received numerous awards including the University of Texas, Purchase award, National Works on Paper and her books can be seen in numerous university Special Book Collections. She teaches Book Art workshops in New England and Florida.
The Compass Music and Arts Center is located in Park Village at 333 Jones Drive in Brandon. For more info visit cmacvt.org.
More News
Almost four years have gone by since Maiden Vermont, central Vermont's women's a cappella … (read more)
Middlebury New Filmmakers Festival reported last week that by every relevant metric, the p … (read more)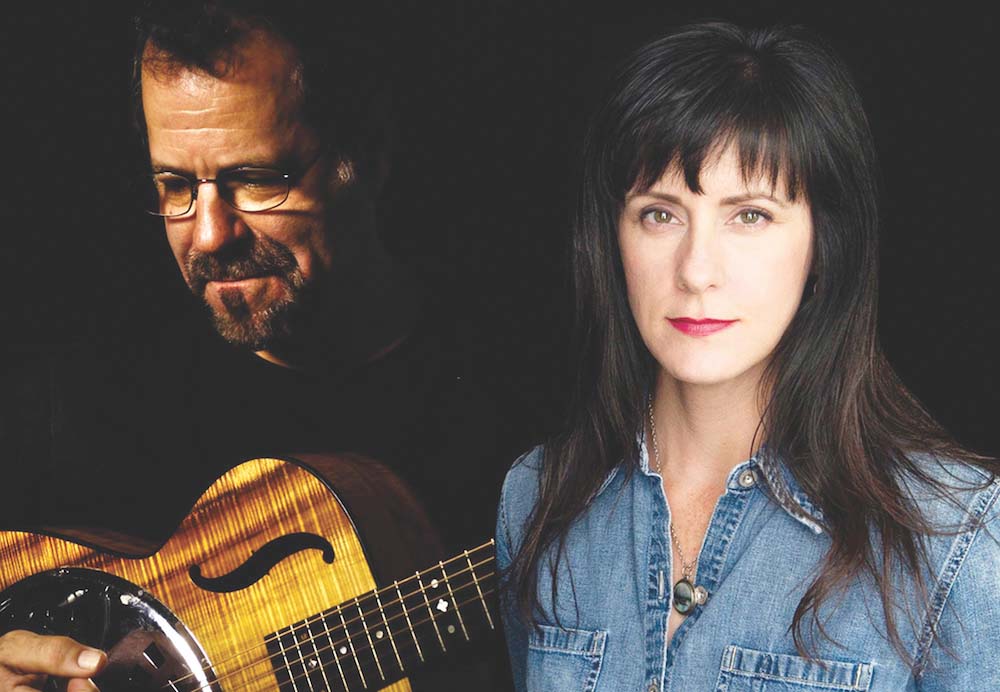 After a year of online concerts and two years at a bigger venue in Lincoln, the Ripton Com … (read more)