Panther football downs Tufts in tense finish
MIDDLEBURY — The Middlebury College football team gutted out a pivotal victory on Saturday, topping visiting Tufts, 19-10, by forcing two key turnovers in the fourth quarter, one of which stopped a Tufts drive at the 2-yard-line and the other of which was a tipped pass that linebacker John McCool returned for the clinching touchdown.
The win against the league's third-place team kept the Panthers tied with Trinity at 7-1 for first place in NESCAC. Each team has one game remaining in Maine this Saturday: The Panthers will visit Colby (3-4) at 1 p.m., and Trinity heads to Bowdoin (3-4) for a noon contest.
The Panthers won this past Saturday despite injuries to their top two quarterbacks. Starter Cole Kennon left with about three minutes to go in the first quarter after being tackled on a keeper. He completed one of two passes for 27 yards; his other pass was picked off.
Senior Brian Moran came in to replace Kennon and completed seven of 15 passes for 104 yards, but he also left late in the third quarter after being tackled while scrambling.
Sophomore Nick Perez entered and connected on five of seven attempts for 34 yards, including on two key third-down plays that helped the Panthers eat up critical time on a late fourth-quarter possession.
Middlebury took a 12-3 lead into halftime. The first score came after a march from the Panther 1 reached the Jumbo 10; a key play was a 33-yard toss from Moran to Patrick Jamin. From the 10 Zach Levey booted a 24-yard field goal — Panthers lead, 3-0.
Tomas Kenary blocked a Jumbo field goal on the next Tufts possession, and Adam Harrington returned it to the Jumbo 41. From there, Middlebury moved close enough to allow Levy to convert a 30-yard field goal to make it 6-0. A 19-yard completion from Moran to Jamin was critical on that drive.
A penalty on Tufts on the kickoff return, a defensive stop, and then a 25-yard punt return by Teddy Daniel put the Panthers back in business on the Tufts 41. A 13-yard Carter Stockwell run, a completion to Cole Crider, and a pass interference penalty moved the ball to the Jumbo 2, and Stockwell punched it in from there at 3:06.
A short punt on the next Middlebury possession and a good return set up the Jumbos in Panther territory. A 31-yard pass from Tufts QB Michael Berluti to Cade Moore put the Jumbos on the Middlebury 6, and from there the Jumbos booted a field goal to make it 12-3.
Middlebury drove to the Tufts 13 to open the third period, but Louis Timmons picked off Moran, and Tufts moved 87 yards to make it 12-10, capping the drive with a Chartellis Reece 2-yard run at 4:23 of the quarter.
The teams then exchanged punts until Tufts took over 8:29 on its own 25 and suddenly started moving crisply. Four Reece running plays, one for 36 yards, moved the ball to the Panther 21. On third and 1, Aundre Smith burst through a big hole on the left side and rambled toward the end zone. But he was hit at the 2 by Kieran Sheridan, the ball bounced into the end zone, and Panther Dave Filias recovered it for a touchback.
The Panthers failed to run the ball effectively from there, but Perez hit Donovan Wood for 17 yards on a third-and-6 play and Jamin for 16 on third and 11 to take time off the clock, forcing Tufts to burn two timeouts. The Panthers reached the Jumbo 41, and Crider punted to the 15.
Six plays later, from the Tufts 49, Kenary tipped a Berluti pass toward the right sideline, and McCool picked it off in full stride and raced 59 yards to paydirt at 1:26.
Tufts's desperation last possession ran out of time at the Panther 8.
Tufts outgained the Panthers, 443 yards to 269. Berluzi completed 19 of 41 passes for 232 yards, and Reece (20 carries, 126 yards) and Berluti (12 carries, 77 yards) both piled up yardage. In all, the Jumbos ran 35 times for 211 yards.
Stockwell ran 20 times for 83 yards for Middlebury, which managed just 104 yards on 35 attempts. McCool led Middlebury with 11 tackles, eight solo, and Finn Muldoon and Kwesit Adu-Diawuo each had eight.
More News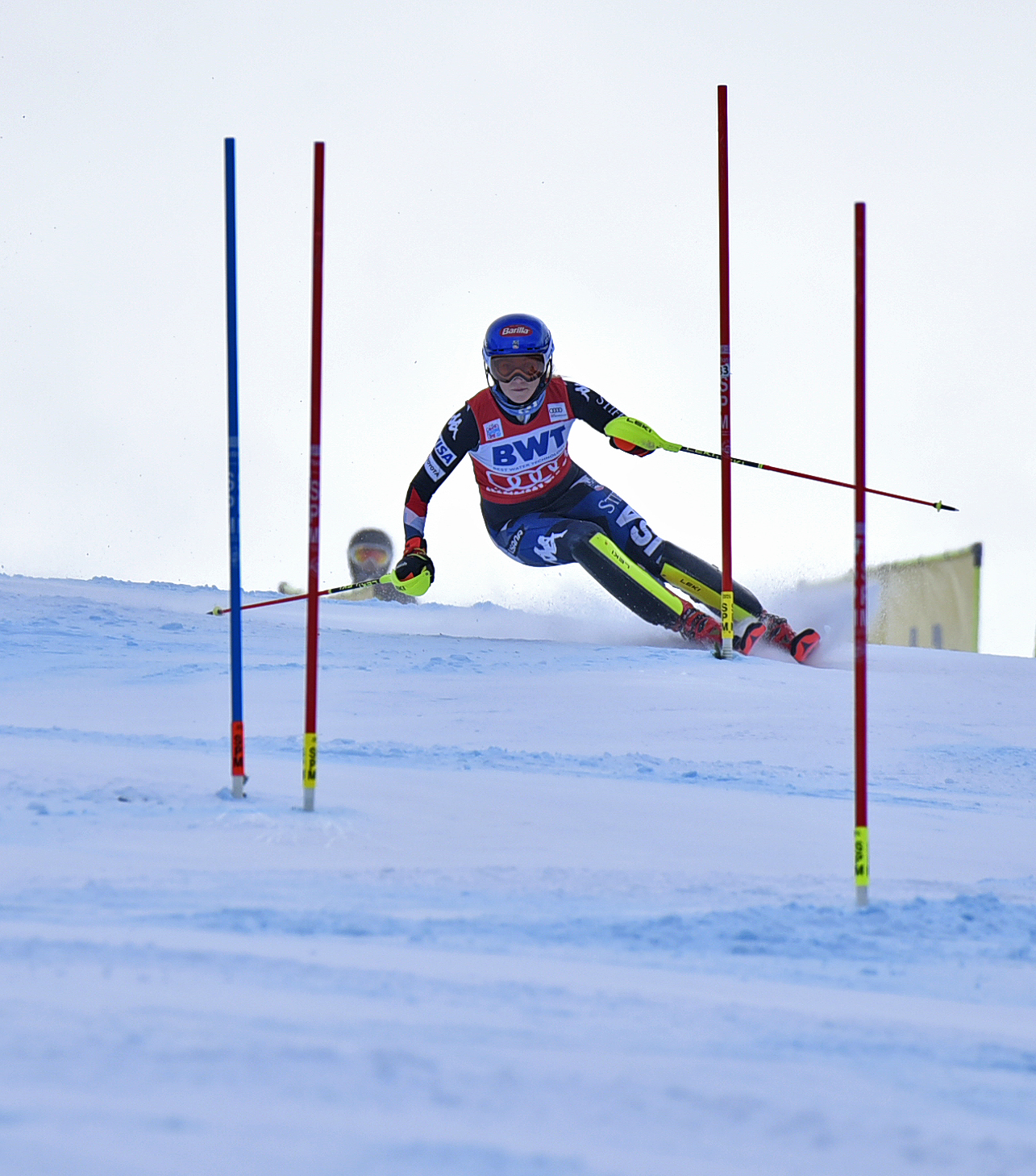 "To be perfectly frank, I'm not sure I'm in a position to win either of these races," Mika … (read more)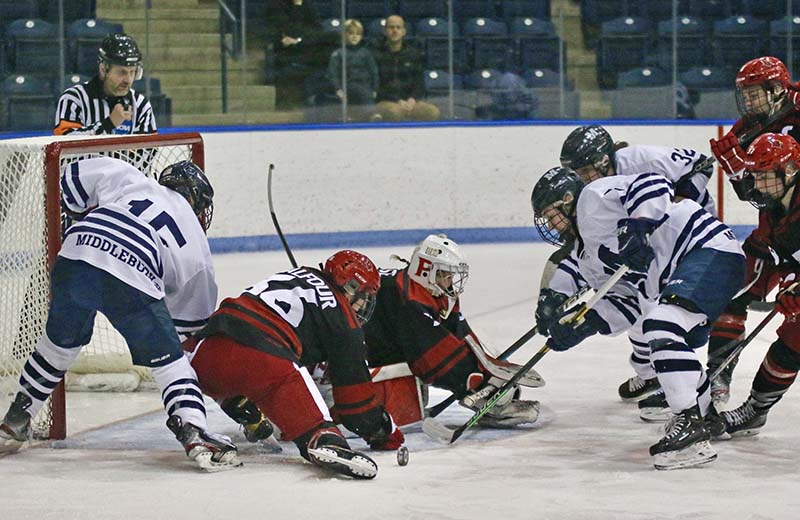 The Middlebury College women's hockey outplayed and outshot visiting Plattsburgh in Sunday … (read more)
The Middlebury College men's soccer team bowed out of the NCAA Division III tournament on … (read more)