Middlebury College football clobbers the Continentals
CLINTON, N.Y. — The Middlebury College football team romped over host Hamilton, 41-7, on Saturday to improve to 6-1. The Panthers remain tied with Trinity for first place in NESCAC, and they can clinch at least a share of first place with wins in their final two games.
Most teams have played eight games, including the team the Panthers will play on Saturday in a crucial contest, third-place Tufts (6-2). Game time at Youngman Field is 12:30 p.m. Middlebury will visit Colby (3-4) on Nov. 18 in the team's season finale.
On this past Saturday the Panthers outgained the 2-6 Continentals, 502-199 yards, and quarterback Cole Kennon completed 27 of 37 passes for 303 yards and three touchdowns.
In Middlebury's opening possession, Kennon connected with Patrick Jamin for 29 yards and Mike Ahonen for 22 yards before Carter Stockwell rushed two yards for a touchdown. A Zach Levy 24-yard field goal with 16 seconds left in the first quarter made it 10-0.
With four minutes gone in the second quarter, Kennon tossed an eight-yard scoring strike to Ahonen to make it 17-0. The Continentals responded on their ensuing possession with a 75-yard march capped by quarterback Luke Kurzum's two-yard TD toss to Chase White to cut the Panther lead to 17-7. Levy's 41-yard field goal with three seconds left in the half made it 20-7.
Middlebury pushed its lead to 34-7 with two touchdowns in the third period. The first came on a 74-yard march started when Kennon hit Donovan Wood with 36-yard pass and completed with a Kennon-to-Wood 19-yard touchdown pass. With 2:39 remaining in the period, Kennon threw a 17-yard TD pass to Stockwell.
Walker Coleman tacked on the final touchdown on an 11-yard run in the fourth quarter.
With 79 yards receiving in the game, Wood moved into third place on Middlebury's career list with 2,121 yards.
Finn Muldoon led the squad with eight tackles, marking the sixth straight game he has finished with eight or more stops.
More News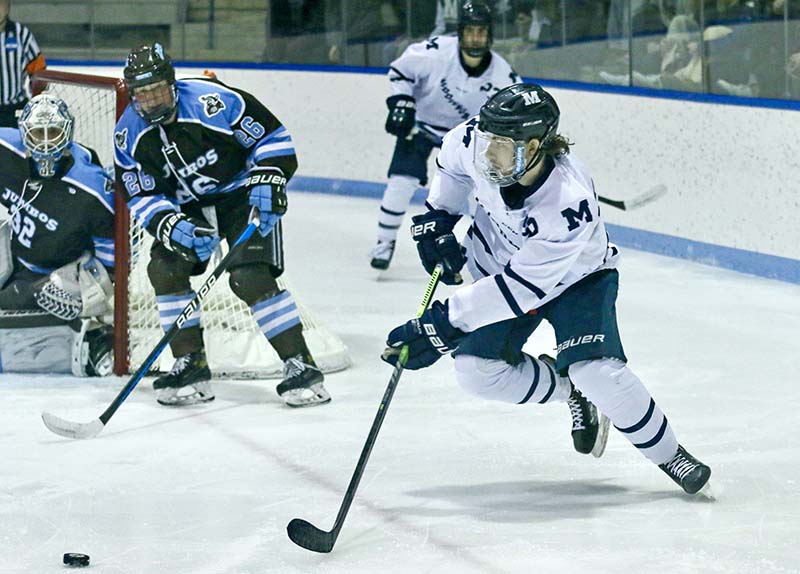 Middlebury College men's hockey surged passed Conn College before falling to Tufts this pa … (read more)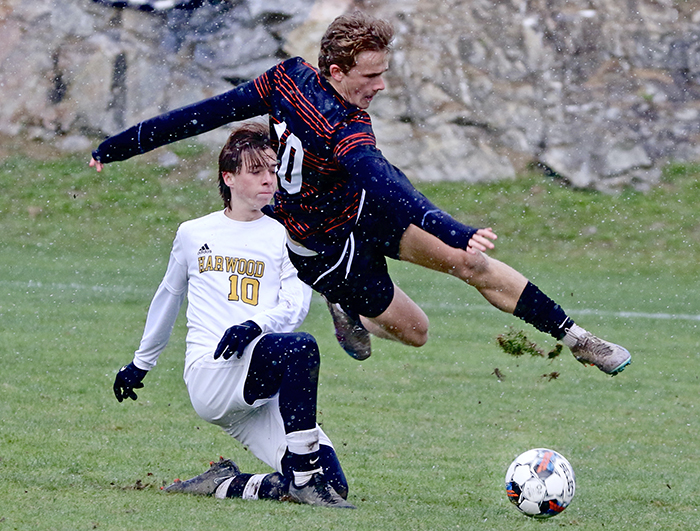 Seven local high school boys' soccer players were named to the Division II or III All-Stat … (read more)
Five area high school girls' soccer players were named either Division I or D-II All-State … (read more)