Weddings: Mary Beth & Gary
Mary Beth and Gary have known each other for a long time. Gary was friends with Mary Beth's oldest sister, Katie, when they were in high school. He also attended the same church. In college they were partners in a Conversational French Class at Lyndon State College. They even shared the same birthday. At one point as young adults they lived in Burlington at the same time, but were dating other individuals whom they married. Mary Beth even cut the cake at Gary's wedding.
Both of those initial marriages ended in divorce, however. Mary Beth remembers, at the time of her divorce, saying, "I know there are good guys out there, look at Gary," but she still thought of him as Katie's friend. Her other sister, Louise, made her set up a Facebook account and Gary friended Mary Beth. For two years they were good friends, dating other people, until one night Mary Beth realized it was Gary who she loved. Gary later acknowledged that he'd liked Mary Beth for years. When they told their families they were dating the responses varied from "It's about time" to "This is much deserved happiness" to "I approve!"
It was not a simple relationship since they lived three hours apart in different states and had children to raise. Gary was worried about screwing things up with his best friend. Eventually a job opportunity brought Gary to move from Massena, N.Y., to Ticonderoga, N.Y. And 18 months later they found the perfect house for the two of them on Forrest Road in Bridport. Eventually, Mary Beth got a surprise New Year's Day proposal at the top of Snake Mountain. 
Fast forward to Aug. 11-13 — Mary Beth and Gary's wedding weekend. The family came together to set up table, chairs, etc. at Vermont Wedding Barn (Champlain Valley Alpaca) in Bridport on Thursday and Friday. Also on that Friday, floral arrangements were created using buckets of flowers purchased from Understory Farm, in Bridport. Mary Beth gushed, "My reasonably priced bouquet exceeded my expectations."
Friday night saw a barbeque at the couple's house (thankful for Pratt's Truckload Meat Sale). It was an opportunity for people to socialize, and for out-of-towners to see their house and to meet their dogs and chickens. The evening ended with a family tradition on Gary's side called a Yucca. The next morning Gary and others hiked up Snake Mountain while Mary Beth prepped for the wedding.
One of the most memorable moments was walking hand in hand down the road together to the ceremony site where 71 of their family and close friends had gathered. The couple said their vows under an arbor facing the Adirondack Mountains, his cousin Greg Sikora serving as officiant. It was beautiful short, sweet, but very emotional ceremony — "We'd both waited a long time for this moment," Mary Beth said. "I interrupted the ceremony, asked Gary if he had a handkerchief, because I had to wipe my tears in the midst of it."
Afterwards a group picture was taken and the happy party proceeded to the barn, which was magnificently decorated.
Prior to the ceremony there were various beverages and hors d'oeuvres. Beverages were served in an aluminum canoe, and bottles of Gary's own wine were on each table. Dinner was served buffet style, featuring Pratt's for catering. Instead of the traditional wedding cake, they had a dessert buffet filled with various pies. Gary and Mary Beth chose to cut into an apple pie, because, the bride said, he had won her over with an apple pie years earlier. The bride's sister Louise and the groom made a majority of the pies, though they also purchased some berry pies from Pratt's because they find them so delicious. A friend made incredible cupcakes with fresh raspberry filling, coconut macaroons and another made Baklava. 
The reception was so much fun and the small number of people gave the newlyweds the chance to see everyone. Family friend Jamey McGowan DJ'd the party, which spread through indoor covered spaces and plenty of outdoor space. Guests even got to feed baby alpacas.
The next morning, the Novosels hosted a brunch back at the venue, which they catered themselves. Turned out it was great to have a chance for them to see people before they headed out. And cleanup was a breeze with help from family and friends. 
At one point Mary Beth had asked Gary if he wanted to just elope, but his response was that he wanted to get family together for a happy occasion. "I'm so grateful that we did," Mary Beth effused. "It was an amazing weekend. We were so pleased to have supported local in every way that we could; the venue, the food, and the flowers. We accomplished having an extraordinary wedding on a budget."
More News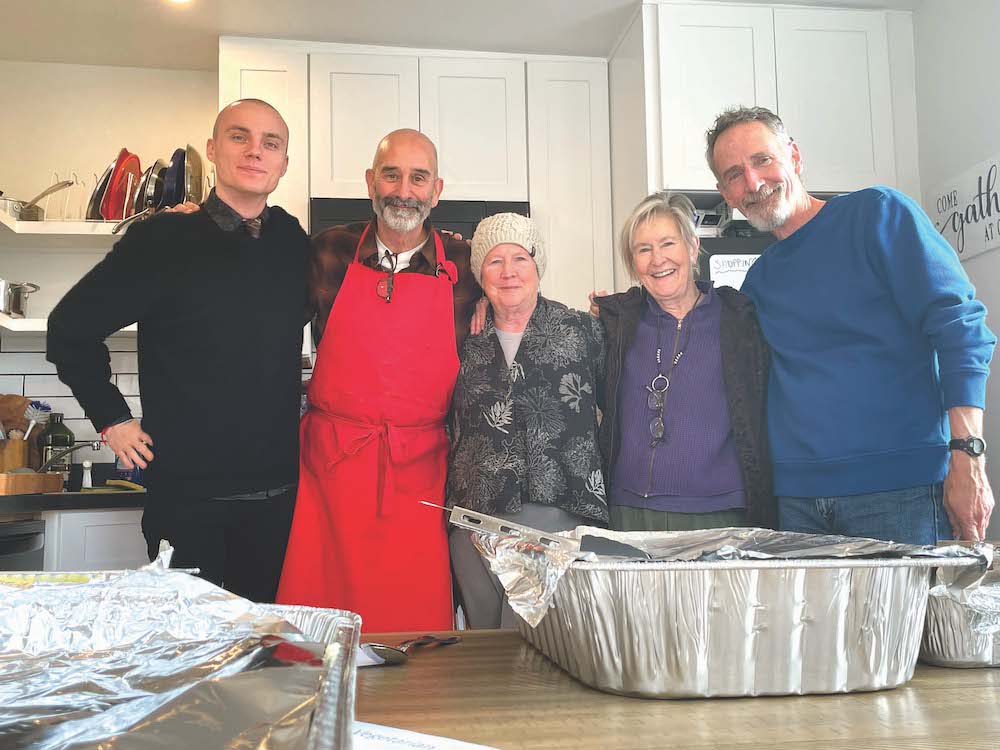 This past Thanksgiving, Nov. 23, saw almost 60 people converge upon the 1,400-square-foot … (read more)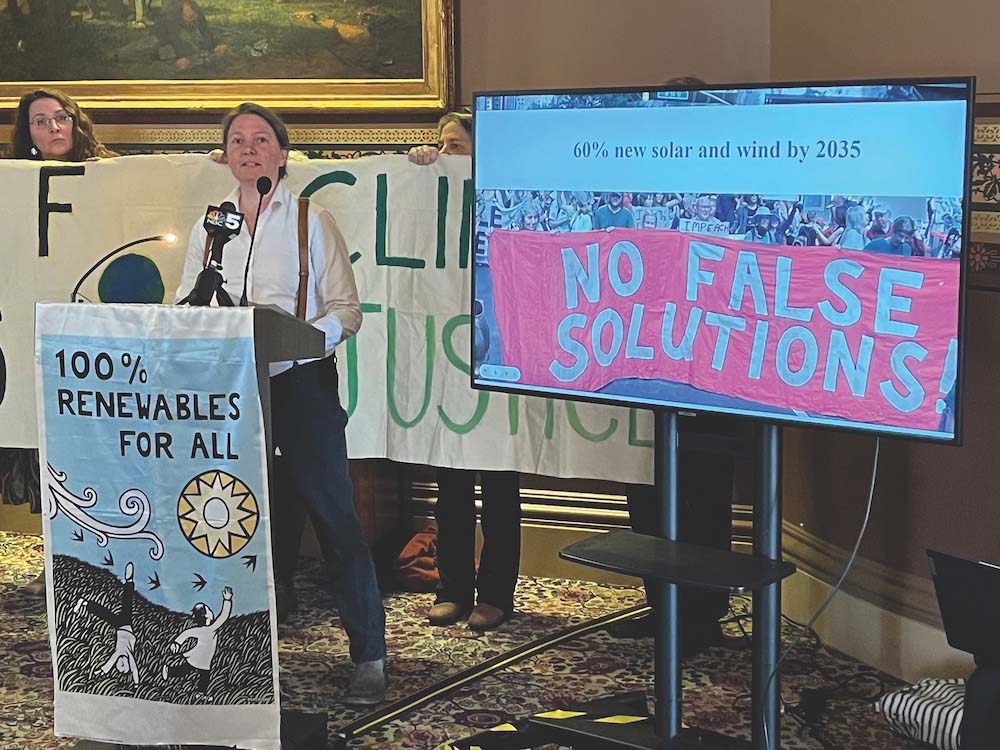 Two state lawmakers are urging Addison County folks not to ease up on efforts to battle cl … (read more)
Hunters during the 16-day deer rifle season that concluded on Sunday brought what was, acc … (read more)