Creative caregivers craft scarecrows
If you haven't already been frightened by faux cobwebs with gargantuan arachnids tangled on neighborhood yew bushes, monstrous skeletons looming over driveways, or spooky masks lurking in shadowy trees… brace yourself, because Halloween is right around the corner, and the decorations on display around here teeter on terrifying. 
If all that scary stuff just isn't for you, steer clear and get into the Halloween spirit by celebrating the work that 16 teams at Porter Medical Center put into their second annual scarecrow contest. The 16 not-terribly-spooky scarecrows are on display at the Helen Porter Rehabilitation & Nursing skilled nursing facility.
"Our Mission Possible Employee Committee decided to hold a scarecrow making contest for the first time last year," explained Amy Bodette Barr, director of development on the UVM Health Network's Middlebury campus. 
The Mission Possible Employee Committee facilitates "fun team building activities among staff, as well as encourages donations to the Mission Possible Club, which supports employee crisis grants as well as other small projects within our organization that make a difference for patients, Helen Porter residents and each other," Barr added. 
Over the past 12 months, the Mission Possible Club has raised more than $12,000 thanks to the donations of 175 staff members who enrolled in payroll deductions or gave one-time gifts. So far, the funds have been used to support 13 employees who applied for employee crisis grants when they were experiencing financial hardships. This coming year, 25% of the money raised will replenish the employee crisis fund and 75% will support project ideas that staff members suggest.
Sharon Meacham, clinical quality and patient safety nurse at Porter, suggested the scarecrow contest last year.
"I figured it was a simple thing and we could include the residents at Helen Porter in on the fun and allow them to vote for their favorite scarecrow," said Meacham, who also chairs the employee development committee. "I wanted people to be able to connect with Helen Porter and the amazing residents that we care for on our campus. There are some employees who had never been to Helen Porter so this was an easy way to let them come in and see the courtyard and set up their scarecrow."
The success of last year's scarecrow contest surprised Meacham.
"I never thought that we would get as much participation as we did," she said. "Last year we had 17 teams participate in building a scarecrow. The scarecrows were so loved that the residents asked on several occasions when we were going to do it again."
Naturally when the time came again to plan a fall festivity, "it was a given that the scarecrow contest needed to be the center of the fun," Meacham said. 
"Sure enough, it was a hit again this year," Barr exclaimed. "Sixteen departments created some very impressive scarecrows!"
"This year the Mission Possible Committee provided 'Mystery Items' that included a Halloween wig, google eyes and gloves," Meacham said. "The teams were given instruction that all the items needed to be included in the scarecrow but could be repurposed."
"Our scarecrow looks mostly like an alien," said Danielle Rheaume, who works as the general surgery lead coordinator at Porter Medical Center. "If anyone has seen the movie 'E.T. The Extra-Terrestrial' You'll likely see the resemblance."
Rheaume sculpted the head out of clay and was close to disaster when the clay began to crack.
"Dr. Davis quickly came to the rescue and helped heal his wounds," Rheaume said. "It is amazing that we managed to pull this off — the face was almost split in half. All E.T. needed was some extra support, acceptance, and care from everyone.
"I am excited to do anything that allows me to think creatively," Rheaume added. "It's therapeutic for me. I also enjoy making other people smile, which makes this my favorite work-related activity."
"It's important to offer ways for employees to connect and have fun, but it can be hard for medical center staff to participate in traditional full-staff team-building activities because so many employees are busy caring for patients and can't step away to join in," Barr said. "I suspect the scarecrow contest is so popular because folks can build their scarecrows either while they're at home, or as a team while they're at work, bit by bit, during breaks."
Jamie Armstrong and Susan Stocker worked together to build the "Tired Mom" scarecrow, which took second place in the competition. 
"Sue did all the woodwork, and I did all the sewing, then we put it all together," explained Armstrong, who works as a lab assistant and is the mother of three. "We wanted to make something that people could relate to."
Armstrong said she tries to participate in all the work-fun. "The patients love it," she said. "So whenever there's an event like this, I take advantage of it and try to go all out."
As a Christmas enthusiast, Armstrong typically dresses in Noel-spirited attire at Halloween; but this year she'll be dressed up as Shrek, with Stocker by her side as Fiona, and the rest of their department in supporting roles. 
Why go to the extra effort?
"I'd do anything to make people happy," Armstrong said simply.
"Each morning I was met with smiles and excitement from residents who were so impressed by the time and creativity that staff put into the scarecrows," Meacham said. "I never thought that a scarecrow contest would be as popular as it has become. It has been a total hit and will continue to be a fun event that we host every fall."
The residents at Helen Porter voted on the top three scarecrows this year. The winner was "The Three Blind Mice" by Chelsea Hescock in the Education department. Second place went to the "Tired Mom," by Armstrong and Stocker; and in third place was "Florence Nightingale" by Linda Havey in the Nursing Leadership department.
"I just love a project that checks so many boxes," Barr said. "Our scarecrow contest allows our staff to be creative while having fun, it offers some friendly competition, and provides entertainment for the residents of Helen Porter who get to enjoy looking at the scarecrows. Who knew caregivers could be so creative!"
More News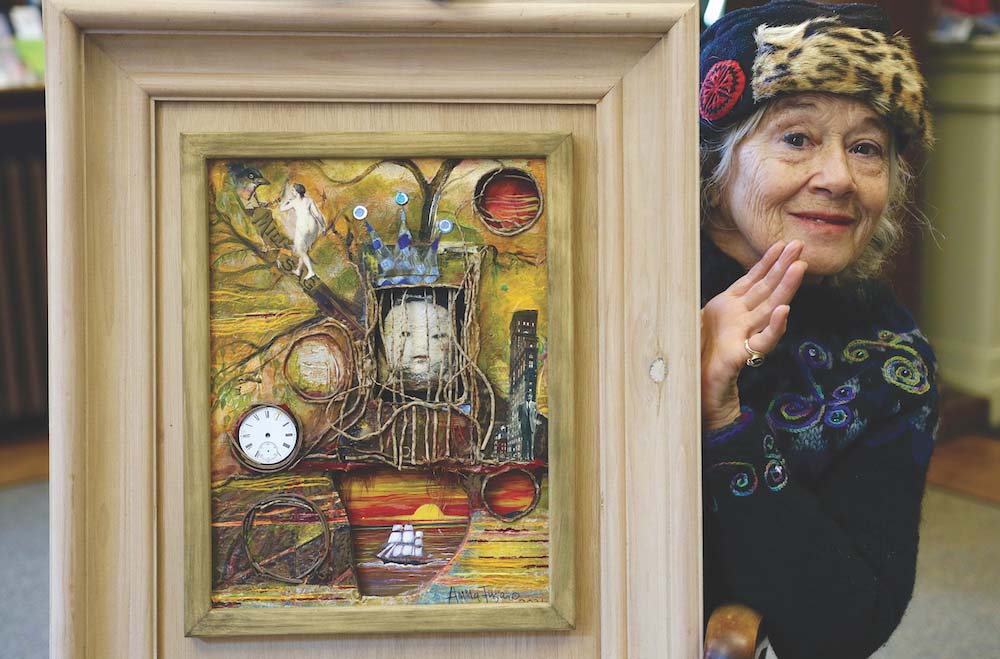 From floor to ceiling, Anna Fugaro's Middlebury living space is filled with her own artwor … (read more)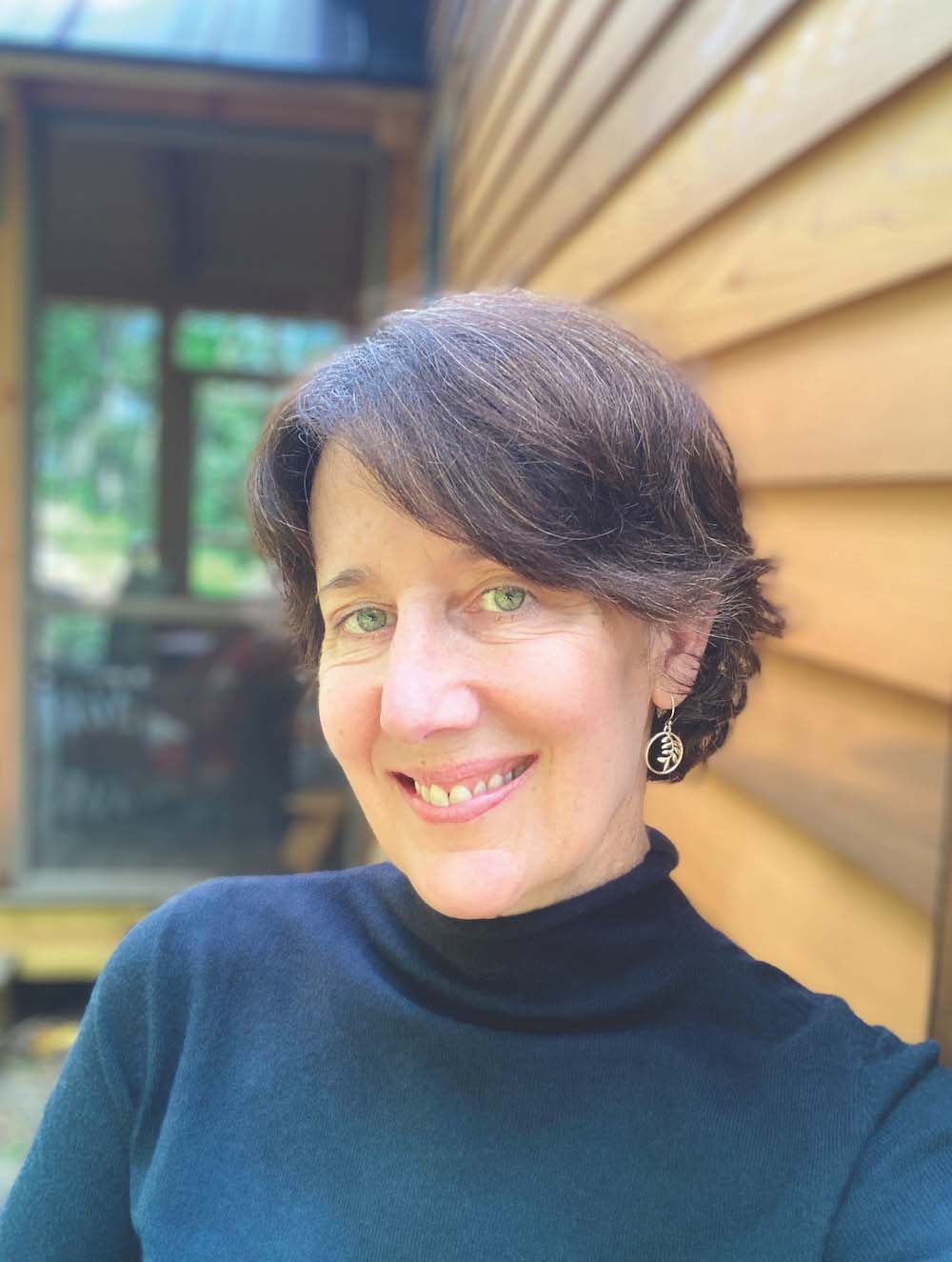 ‏I was driving through the fields of Heaven when I realized I was still on Earth,
because … (read more)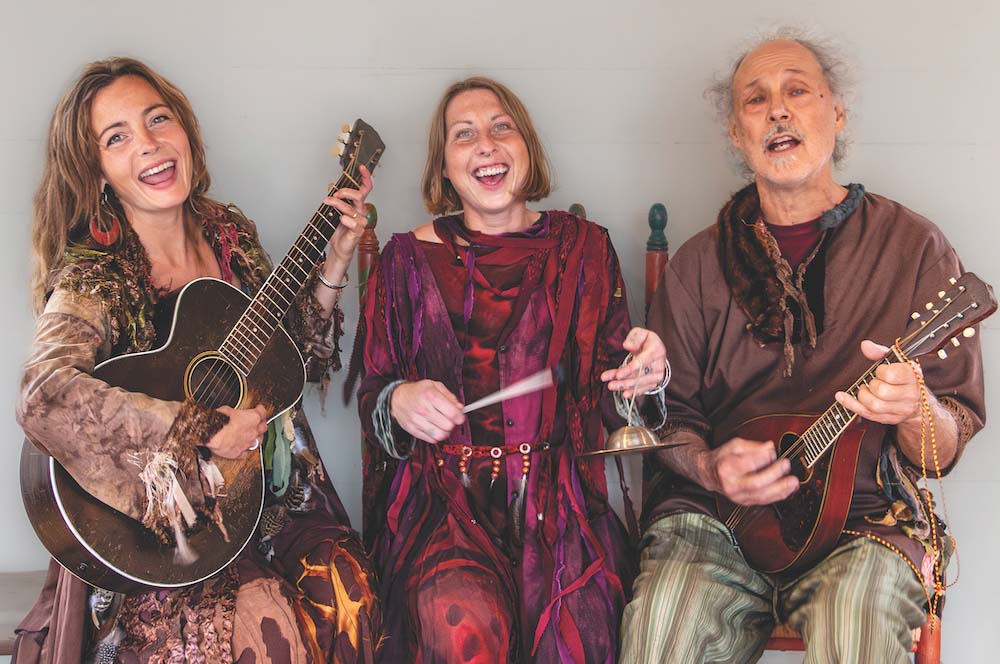 ‏After a five year pause, this magical Winter Solstice dream play which first appeared on … (read more)