Middlebury was a former home to Honoree Fleming and family
CASTLETON — The retired university dean who was killed while out walking on a rail trail in Castleton last week is a former Middlebury resident whose sons attended Middlebury schools and who maintained ties to Addison County even after she moved to Castleton.
About four months before she was killed Oct. 5 in Castleton, Honoree Fleming published an article on cell differentiation in the open-access journal "Advances in Bioscience and Biotechnology." It was the culmination of a lifetime of work in research and academia, according to friends and family, and an important milestone in a rich, if difficult, life. 
Fleming, 77, had retired in 2012 as dean of education at what was then called Castleton State College. In the years since, she returned to her work in cellular biology, which began when she was a research associate at New York City's Icahn School of Medicine at Mt. Sinai during the 1970s and '80s.
"One of the first things she did was to dig out her research and begin working on it again," said Joe Mark, a former academic dean at Castleton — now part of Vermont State University — who hired Fleming as an associate academic dean in 2002. "She was always a very dedicated scientist and always cared deeply about rigorous scientific research," he said.
Fleming's 40-year investigation into cell growth and movement has implications for understanding cancer, her husband, author Ron Powers, wrote in a 2019 magazine piece.
Powers did not respond to an interview request since his wife's death, but he has written voluminously on Facebook. On Tuesday, he recalled the time she spent after retiring "organizing her cell photographs and lab notes into papers" at their home in Castleton. 
She "composed and finished her decades-long cycle of lab investigations at our kitchen table," Powers wrote. "I grew fondly accustomed to walking into the kitchen in the mornings (I was the late riser) to find Honoree in her red bathrobe, a neglected [cup] of coffee at her elbow, typing away."
THE TRAGEDY
Fleming's killing on Thursday has made headlines across the country and left the town of Castleton on edge. 
Vermont State Police responded at about 4:30 p.m. on Thursday, Oct. 5, to the D&H rail trail near 1660 South St. in Castleton after receiving a call regarding a deceased woman. Arriving troopers discovered Fleming dead at the scene.
A witness in the area reported a possible suspect was northbound on the rail trail walking towards the Castleton University campus after gunshots were heard. The witness described a white male approximately 5-foot, 10 inches, short dark-colored hair, last seen wearing a dark gray t-shirt and carrying a black backpack. The Vermont State Police ask anyone on the rail trail around this time who may have observed the male to call them.
The suspect is considered armed and dangerous, but over the course of the work police have not identified him. Report anything suspicious to the Vermont State Police at 802-773-9101. Tips also may be submitted anonymously online at vsp.vermont.gov/tipsubmit. 
State police are also requesting the public and businesses in the Castleton area to review their surveillance systems and game cameras for the possible suspect from early afternoon to evening hours of Oct. 5.
Numerous detectives from the VSP's Major Crime Unit and Bureau of Criminal Investigations are assigned to the case and actively pursuing leads, following up on new tips from the public, interviewing individuals who may have relevant information, reviewing video and taking additional steps, a police spokesman said on Tuesday. Uniformed troopers from the Field Force Division are conducting patrols in Castleton and ensuring high visibility in and around the Vermont State University Castleton Campus. The Victim Services Unit is providing support and assistance to Fleming's family. Investigators are working with the Vermont Forensic Laboratory at the Department of Public Safety in Waterbury, as well.
THE LIFE
Fleming grew up in New York City the youngest of four children. Her mother came from an impoverished family in Ireland and her father died of alcoholism, according to Powers's 2017 book "No One Cares About Crazy People: The Chaos and Heartbreak of Mental Health in America."
Despite growing up poor, Fleming and her brothers went on to earn degrees in higher education, Powers wrote. In 1975, a year before meeting him on a flight from New York to Chicago, Fleming earned a doctorate in biophysics from the University of Chicago.
In 1988, the couple and their two young sons moved to Vermont, where Fleming started a career in academia. She first taught biochemistry at Middlebury College, before moving to the now-defunct Trinity College in Burlington.
Anne Slonaker, a Castleton professor who was hired by Fleming, said Fleming served as a model to first-generation college students and women who sometimes questioned whether they could establish a career in higher education. 
"We talked about imposter syndrome in higher ed," Slonaker said, "but I think Honoree helped them to understand what they could do with their lives."
Mark echoed this, saying Fleming had a particular interest in supporting students who weren't given a lot of privilege in life. "Her intelligence coupled with her empathy and caring were sort of what made her remarkable," said Mark, who became good friends with Fleming and Powers.
A few days before she was fatally shot, Mark said, they'd exchanged emails about a podcast series he'd recommended, on the various approaches to teaching children literacy.
Fleming's death is the latest tragedy to strike the family. In "No One Cares About Crazy People," Powers wrote that, in 2005, their younger son Kevin died by suicide in their basement after struggling with schizophrenia for three years. Their surviving son, Dean, was also diagnosed with schizophrenia and has been undergoing treatment.
After teaching at Middlebury College for seven years, Fleming was denied tenure despite her achievements as an educator and researcher, her husband said Tuesday on Facebook. Powers said he resigned his adjunct teaching appointment in creative writing at the college, leaving the family with no income. 
"We and our two young sons endured a couple of bare-bones years," he wrote, until Fleming was hired at Castleton.
Powers also said Fleming had faced sexism throughout her career. She was "a consummate and visionary 'lady scientist' in a world that still does not recognize the worth and achievements of lady scientists," he wrote. (He also took the news media to task for identifying her in headlines and captions since her death as the "the wife of Pulitzer prize winner Ron Powers.")
Their son, Dean, wrote in separate Facebook posts Tuesday that he missed his mother's home-cooked meals, her counsel and her laughter. He said she'd made numerous sacrifices for the family, such as hours driving him and Kevin to their activities, as well as buying recycled clothing to save money. 
He also spoke about how she advocated for his continuing education after he got into a car accident at 16 and was placed under probationary conditions. "Mom moved heaven and earth to help me keep up with my education, which she so firmly believed in, instead of spending a year on house arrest," he wrote.
Powers, who said in the book that he fell in love with Fleming upon seeing her coming down the airplane aisle in 1976, said her death "has taken far more than half my own heart and soul with her."
On Facebook, he reminded people of his wife's accomplishments and legacy. He said her "goodness and spiritual beauty and achievements in the world of science far exceed all the words I have written in my life."
More News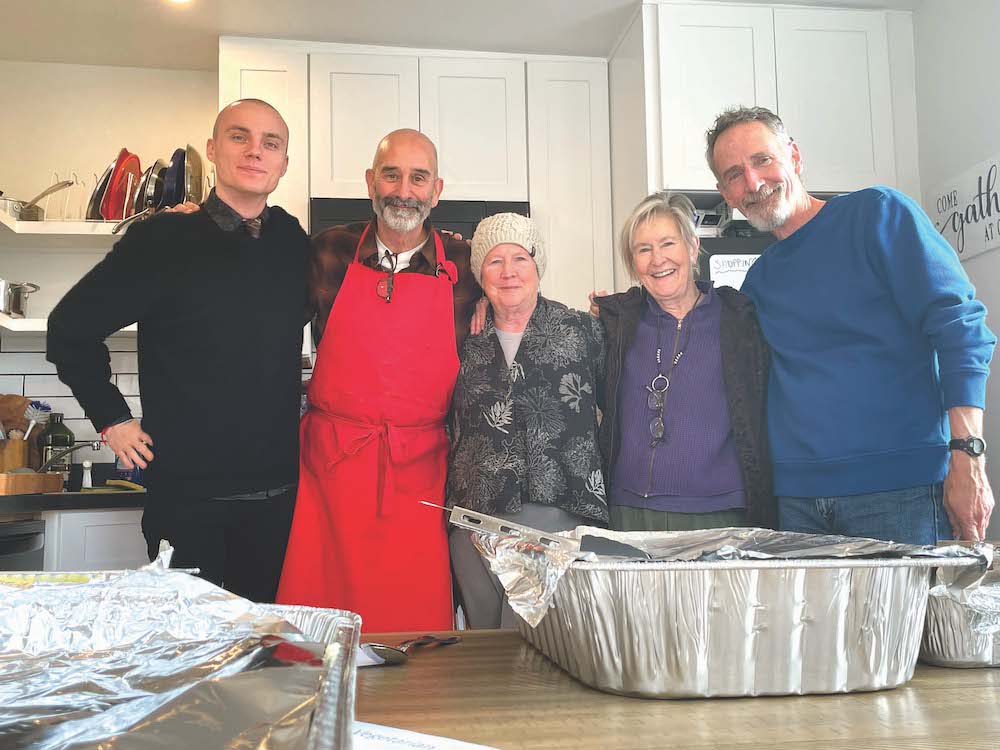 This past Thanksgiving, Nov. 23, saw almost 60 people converge upon the 1,400-square-foot … (read more)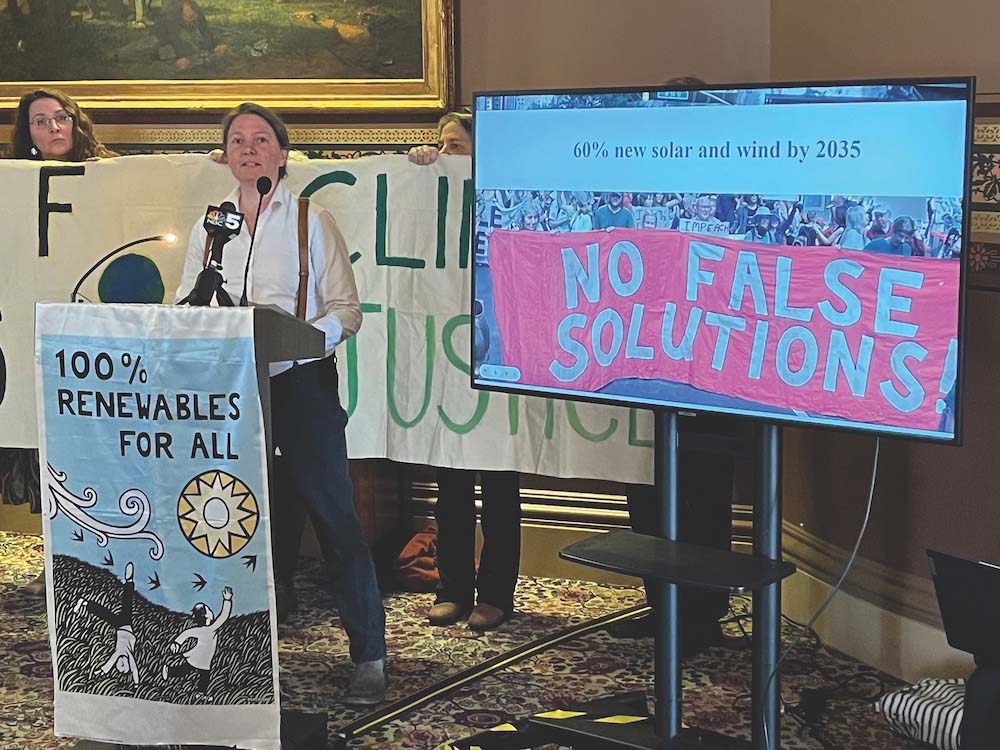 Two state lawmakers are urging Addison County folks not to ease up on efforts to battle cl … (read more)
Hunters during the 16-day deer rifle season that concluded on Sunday brought what was, acc … (read more)