Middlebury mourns the loss of Victor Nuovo
MIDDLEBURY — Longtime educator, philosopher, author, columnist, husband and Middlebury selectboard member Victor Nuovo was recalled as a gentle statesman and great human being whose heart — and love for the community — guided his decisions.
Nuovo, 91, died on Oct. 5 following a brief stay in hospice care. While failing health and advancing age ultimately claimed his life, those who knew him were convinced that the July 4 death of his longtime spouse and soulmate, Betty, was a major factor in his demise.
"Three months… that's the longest Victor and Betty had been apart in their 70 years of marriage. It was too long for Victor," said longtime family friend Paul Ralston, a former Middlebury representative in the Vermont House and the founder/former owner of Vermont Coffee Company.
"He literally died of a broken heart," echoed Selectman Dan Brown, who served around two years with Nuovo on the town selectboard.
Betty and Victor Nuovo were inseparable, particularly during the last handful of years as Betty's health declined, Brown noted.
"Over the years, we watched Victor taking care of Betty and saw him in an incredible and remarkable capacity," he said. "As I have said, he was 'the husband of the decade,' because he was so loving and caring for Betty. They had such a great relationship."
Victor and Betty Nuovo moved to Middlebury in 1962, when Victor took a teaching position with Middlebury College's Department of Philosophy and Religion. He became one of the college's most esteemed faculty members, ultimately retiring in 1994, but maintaining the title of Charles A. Dana Professor of Philosophy Emeritus.
He joined the selectboard in 2006, serving until 2014. He returned to the board in 2016, then stepped down in Nov. of 2020 to probe the philosophical mysteries of life during the balance of his golden years — a joyful pursuit that included authoring a popular column in the Addison Independent. Nuovo penned numerous books and essays in the field of philosophy, with John Locke in particular capturing his admiration. 
Nuovo's tenure on the selectboard coincided with three of the town's most ambitious and controversial projects of the past two decades: the Cross Street Bridge, the new municipal building and downtown rail tunnel project.
Ralston is calling for a major posthumous honor for both Victor and Betty, a former lawyer whose service to her community included more than three decades in the Vermont House and for three years on the town selectboard.
"In light of Victor's death, and the unprecedented service of Betty, I hope you will launch a campaign to name the Cross Street Bridge the 'Nuovo Bridge,'" Ralston stated in an Oct. 9 email to selectboard Chair Brian Carpenter.
"'Nuovo' is Italian for 'new,' and we all refer to the bridge as the 'new bridge,'" Ralston continued in his email.
He reminded town officials that Nuovo was "instrumental in securing significant contributions from the college" for both the bridge project and the new town offices at 77 Main St.
"This would be a fitting tribute to two amazing citizens," he said.
Ralston credited Victor for leaving the community "far better off" than he found it.
"His academic contributions, teaching and advising had a profound impact on his college, its students and our town," he told the Independent. "In retirement, he continued his scholarship and writing and he acted as a liaison of conscience between the town and the college. He was our own 'emeritus,' and much good came from his work."
Paul and his wife Deb Gwinn often dined with the Nuovos at Jessica's Restaurant.
Along with physical nourishment, they gained intellectual and spiritual sustenance from Victor's table conversation.
"We sat at the feet of the master exploring the serious and the mundane," Ralston recalled. "He did much of the talking and it was always worth it."
Ralston said he'll cherish his friendship with the Nuovos.
"I will remember (Victor's) sharp intellect, his joyful laugh, his devotion to Betty," he said. "He relentlessly pursued causes he believed in — a new ('Nuovo') bridge and the Stan Lazarus Park are just two examples of his legacy. He wasn't bashful about offering criticism of institutions, but he didn't stop there. He got involved and served to make those institutions better."
As former owners/operators of the Jessica's Restaurant and the Swift House Inn, Dan and his wife Michelle Brown would often serve breakfasts and dinners to the delightful duo.
"A more kind and gentle man I don't think I've ever met," Brown said.
While he didn't serve very long with Nuovo on the selectboard, Brown marveled at the impact the latter had on town business.
"He was the more intellectual of the selectboard members and always had a sound reasoning and philosophical, kind approach for doing business," he recalled. "He was the 'deep thinker' when thinking about the impacts (of decisions) on the people in town and how what we did would affect the community. A lot of the time, his (input) would center us on the greater good."
The Browns visited Nuovo while he was in hospice care and noted his mind remained alert and thirsty for knowledge even as his health deteriorated. Books on the giants of philosophy remained at his bedside.
"Right up to the last day, he was there," he said of Nuovo's mental acuity.
It should also be noted that the Browns four years ago ended up purchasing the Halpin Road home that the Nuovos built and occupied for so many years.
"We have the gratitude and the wonderful opportunity to think about them almost every day as we live in this very creative house that he and Betty raised their kids in," Brown said.
Middlebury College President Laurie Patton provided the following statement: "Victor was the consummate educator and public servant whose impact on both the town of Middlebury and the college was profound. Known for his gentle demeanor, he thought deeply about the impact of his decisions on the people of his community — which was especially valuable at times when the town is undertaking ambitious projects. As a celebrated scholar, educator and writer for six decades, his effect on generations of students was no less impactful. Victor modeled public intellectual life, and we are so proud."
Former Middlebury College President Ron Liebowitz — also a former student of Nuovo's — offered this tribute:
"Victor Nuovo was a great bridge between town and gown—between the town of Middlebury and the town's College. I had the pleasure of knowing Victor since 1984 when I joined the Middlebury faculty, and Victor soon became a trusted mentor. He loved campus politics, but he loved town politics even more—forever wanting to improve "his" shire town of Addison County—from lobbying anyone and everyone to have stately marble curbs along Main Street to convincing some hard-nosed College officials and trustees of the need for a second in-town bridge to enhance the economic viability of the town and relieve traffic.
"The 'bridge' metaphor is wonderfully apt. Victor played a key role in securing the necessary funding support from the College — an unlikely scenario that came to be, thanks to Victor's persistence and persuasive voice during many lunches between College and town leaders. The idea was like a pipedream at first; it was one of many requests the town made during my presidency, but, thanks to Victor, this one never left our monthly lunch agenda. But as effective as he was in those meetings, he was even more effective in several small meetings I had arranged for Victor and me to have with  trustees to help get the full Board to go along with the plan. Many trustees remembered Victor as a gadfly of sorts earlier in his career on the faculty, yet, during these meetings, he was the supreme and most charming diplomat.
Looking back, we would not have had a Cross Street Bridge had it not been for Victor. I, like so many others, will miss him but never forget all he did for the town."
Town Officials Offer Praise
More accolades flowed for Nuovo at Tuesday's selectboard meeting. Former Selectboard members John Tenny, Dean George, Nick Artim and Donna Donahue all read statements at the outset of a gathering that drew more than 30 people (see related story, Page 1). All four individuals credited Nuovo for his statesmanship and the key role he played in gaining the college's financial support for the Cross Street Bridge and municipal building projects.
• George read from an Nuovo op-ed that was published in the Independent following the grand opening of the Cross Street Bridge in 2010. It was a heartfelt essay about seeing children playing at the bridge grand opening, with a nod to how those same children are likely to appreciate the grand span 50 years hence.
The collaboration between the town and college, Nuovo wrote, fulfilled "opportunities to achieve something of human value that lasts for a long time, enough to unite generations and to share a common vision of public wellbeing."
• Tenny: "I want to thank you for this opportunity to honor Victor Nuovo in the town's house…" Tenny said, referring to the municipal building. "Victor Nuovo was a gift: a teacher, a philosopher, a public servant, a mentor and a strong conscience for the town, all mark Victor's life and legacy in Middlebury."
• Artim also noted Nuovo's importance in buildng the new town offices, which had been located in the remnants of the former Middlebury High School building at the intersection of College and South Main Streets (land that is now a park).
"There's another project that might not have happened without Victor, and we're sitting in it," Artim reminded the crowd, adding that Nuovo truly "loved this town" and not only devoted many years to making it stronger but did so with good humor and with a focus on the "greater community good."
• Donahue said she was "very privileged" to serve with Nuovo on the selectboard, saying "he made me feel at home." She said she enjoyed his regular columns in the Independent and admired his acumen as a scholar, husband and father. But for all his accomplishments, Donahue believes Nuovo was most proud of his service on the selectboard.
"He truly understood the meaning of 'public servant' and what public service entails," she said. "This community will not be the same without him."
• Selectboard Chair Brian Carpenter: "To me, he will be remembered as a mentor, a passionate deliberator who believed in our democratic process, and a dear friend. He and Betty were for me Middlebury's most beautiful couple and the image of them walking about town holding hands with Victor helping Betty with a loving smile is forever etched on my brain."
Reporter John Flowers is at [email protected].
More News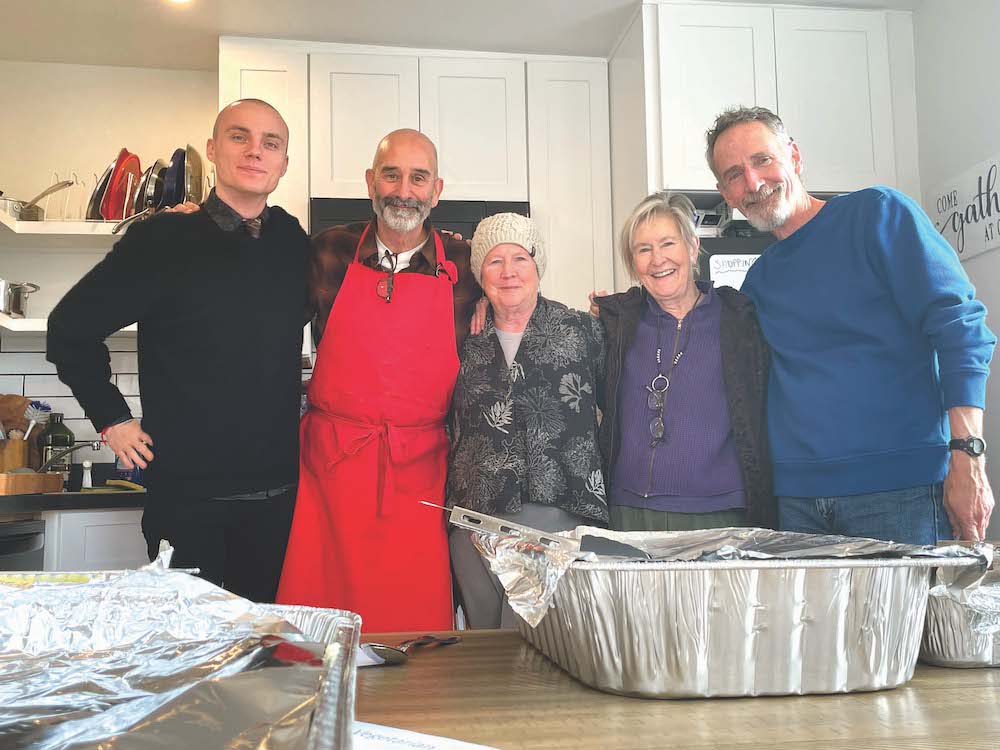 This past Thanksgiving, Nov. 23, saw almost 60 people converge upon the 1,400-square-foot … (read more)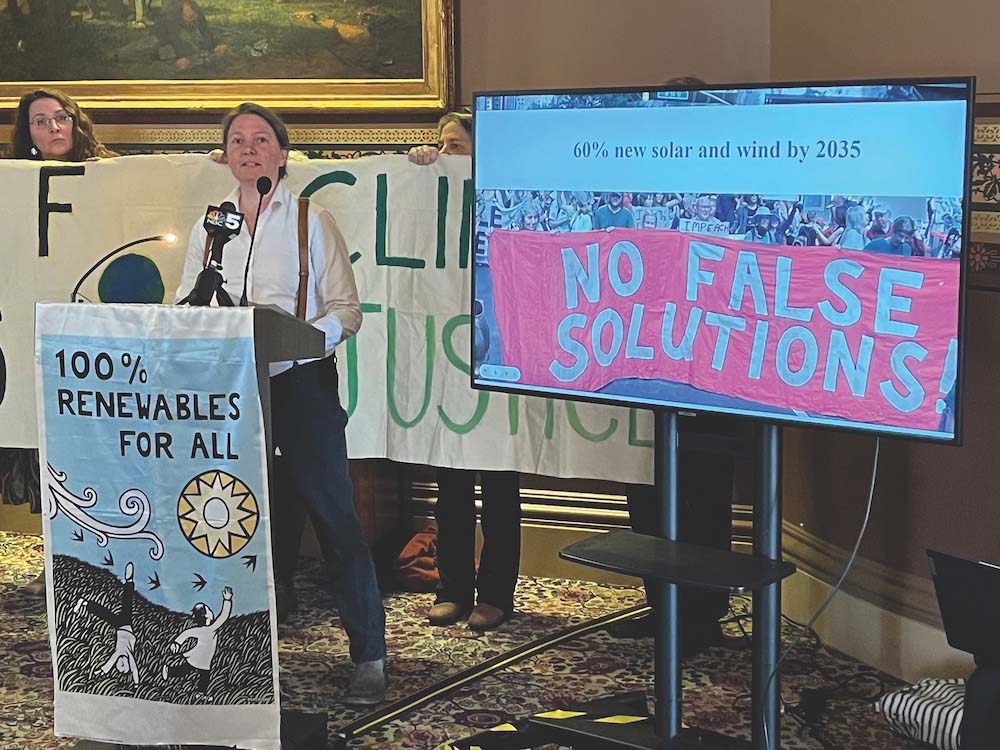 Two state lawmakers are urging Addison County folks not to ease up on efforts to battle cl … (read more)
Hunters during the 16-day deer rifle season that concluded on Sunday brought what was, acc … (read more)