Nancy J. Preston Sabin, 84, of Charlotte
CHARLOTTE — Nancy J. Preston Sabin, a remarkable woman of determination, compassion, and unwavering dedication, passed away on Sept. 27, 2023, at the age of 84. Born in Santurce, Puerto Rico, on April 9, 1939, to Roger and Doris Preston, Nancy's life was a testament to her resilience and commitment to serving her community.
Nancy's life journey was marked by her unrelenting pursuit of perseverance, independence, education and service. She chose a unique path by not completing high school, opting instead to obtain her GED later in life, driven by her deep desire to pursue a career in social services. Her mother once offered her a tempting trip to Europe with a best friend as an incentive to finish high school, but Nancy's heart was already taken by love, and she chose the path of marriage.
Nancy's life was intertwined with the military, as she proudly served as an Air Force wife to the late SSGT Robert Quenneville, traveling the world alongside her husband and family. Her family background was equally impressive, with her father holding the prestigious position of vice president of GE International.
Nancy made the difficult decision to return to Vermont as a divorced mom with her four children to be closer to her family, facing challenges of raising them on a chambermaid's salary. Undeterred by the obstacles, she returned to school to further her education, taking classes at The University of Vermont. She encountered a hurdle when she felt that some of the required religion classes did not relate to her degree and chose not to earn her last three credits to finish.
Yet, her determination and drive led to her work as the parent coordinator of Burlington Day Care, (because she was "real" with no words held back with parents Dr. Julie Lepeschicin encouraged her to further her education) and director of Ceta for OEO, where she forged a close friendship with the late Sandra Dragon, who served as her mentor.
Nancy's remarkable career culminated at the Joyal Training Center, where she tirelessly assisted individuals facing challenges in finding employment. It was at the Joyal Training Center that she met her late husband, Jim Sabin, finding love in the midst of her dedicated service.
They opened their home to many foster kids and in the 70's took in and housed many boarders from the Waterbury State Hospital. Proud of her heritage, Nancy celebrated her family' legacy as fifth-generation original settlers of Charlotte, Vt. She cherished the knowledge that her grandchildren will continue to call this area home.
In her later years, Nancy immersed herself within the fabric of Charlotte, owning Needleworks, a craft supply store, and actively participating in local governance. She filled her calendar with selectboard meetings, diligently ensuring that procedures and "Robert's Rules" were followed. She was known to drive to private meetings, making certain that no decisions were made without her or the townspeople's knowledge. Her dedication extended to her involvement with the Charlotte Grange, and she once held the town auditor position.
"Mamma" Nancy's commitment to her community earned her recognition in the Burlington Free Press, where she was featured multiple times as their Super Senior of the week. Her tireless efforts on behalf of migrant farmers in Vermont, affectionately referred to as "Her boys," left an indelible mark on those she served. She went above and beyond, often driving hundreds of miles to ensure everyone had access to medical appointments and livable wages. She delivered groceries and located numerous employment opportunities for those who sought her help, even at the most inconvenient hours of the night.
In her final years, Nancy was fortunate to receive the best, in-home, loving care and companionship of her devoted longtime friend and caregiver, Norma Guzman, along with the support of Doris Brace. Their unwavering dedication and friendship provided Nancy with comfort, companionship, and a sense of security during her later stages of life.
Nancy's life was a testament to the enduring power of not taking no for an answer, speaking her mind in circumstances when no one else would, being unafraid to challenge the rule when she thought it was for the good of others, standing up for those who couldn't or wouldn't speak for themselves and the love of a clearance rack. She will continue to shine brightly in the hearts of those she leaves behind.
Nancy leaves behind a legacy of love and service through her loving family, including Valerie and Rob Mullin; Neil and Karen Quenneville; Nina Badger and Partner Bob Wahl; Victor Quenneville and Shelly Cyr; grandchildren Derek and Chelsea Coombs and their children Henry and Holden, Ryan Coombs and fiancée Andrea; Bryce Mullin, Jeremy and Laura Quenneville and their children Lilly and Sophi; Danielle Murray, Jenn and Chris Bergeron and their children Eelin and Rao; Crystal Kinsman and partner Leon with children Milo and Theo; Todd and Jess Badger and their daughter Ruby; Mat Badger and partner Hailey; Cobi Badger and partner Alysia and father Todd Badger Sr.; Sheena Goyette and daughter Nevaeh; Lance Quenneville, Monica Quenneville and her children Olivia and Dominic; Hailey Quenneville and fiancé Dave, and her foster daughter Lynn Greene and her son Mark.
Nancy's life will be celebrated with visitation on Friday, Oct. 6, 2023, from 4-7 p.m. at Ready Funeral and Cremation Service, South Chapel, 261 Shelburne Road, Burlington, Vt. A funeral service will follow at Charlotte Congregational Church on Saturday Oct. 7, at 11 a.m.
The family requests that in lieu of flowers donations be made to Amy's Armoire, 114 North Main Street Suite 2, Barre, VT 05641 and at amysarmoire.org/donate.
Arrangements have been entrusted to the care of Ready Funeral and Cremation Service. To send online condolences to the family please visit www.readyfuneral.com.◊
More News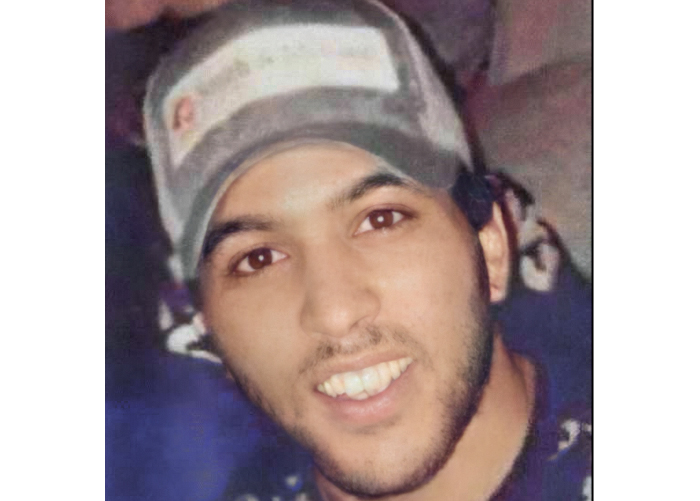 ANTHONY R. SMITH JR. VERGENNES — Anthony R. Smith, Jr. was born on Jan. 18, 1997, in Merid … (read more)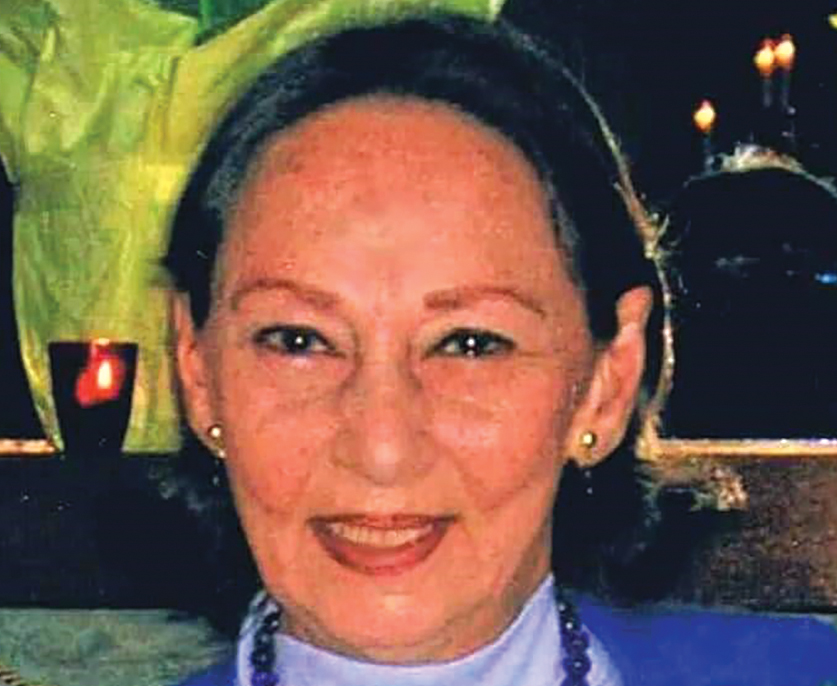 JOAN WILMA ALLEN KORDA BRIDPORT — Joan Wilma Allen was born May 8, 1937 in Cleveland, Ohio … (read more)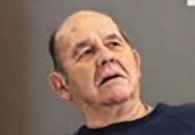 JAMES HOWARD MORSE SR. MIDDLEBURY — It is with heavy hearts that the family of James Howar … (read more)