Vermont State Police Log for Sept. 14
ADDISON COUNTY — Neil A. Abrahamson, 36,  of Vergennes was seriously injured when he was hit by an SUV while he was aiding an injured animal on Route 7 late on the night of Sep. 6.
On Sept. 6 at around 11:30 p.m. Abrahamson was attempting to remove an animal from Route 7 near Middlebrook Road in Ferrisburgh when he was struck by a 2019 Chevy Trax that was headed northbound on the highway, according to Vermont State Police. He sustained life-threatening injuries. The Vergennes Area Rescue Squad rushed Abrahamson to UVM Medical Center in  Burlington, where he reportedly underwent surgery this week to repair a fractured pelvis.
State police were on the scene shortly after the accident, and they were assisted by the Ferrisburgh Fire Department, along with members of the Vermont State Police Crash Reconstruction team.  
Anybody with any information regarding the crash is asked to contact the Vermont State Police New Haven barracks at 802-388-4919.
Separately, state police operating out of the New Haven barracks issued a couple of drunk driving citations and handled a traffic accident near New Haven Junction.
In the first case, troopers stopped a car just after midnight on Sept. 9 after observing a motor vehicle violation on Greenbush Road near the intersection with Stage Road in North Ferrisburgh. After talking with the driver, police cited David Parker, 47, of North Ferrisburgh for driving under the influence. They released Parker to a sober person.
In the second case, almost a whole day later, at around a quarter to midnight on Sept. 9, a trooper stopped a motor vehicle on Mt. Philo Road near the intersection of Old Hollow Road in North Ferrisburgh. Police screened Nikolai Pughe, 21, of Charlotte and cited him for driving under the influence.
Meanwhile, on Tuesday, Sept. 12, at approximately 11:11 a.m., troopers responded to a two-vehicle crash involving a tractor-trailer on Route 7 at the intersection with Route 17 in New Haven. Police report that Larry Steady, 65, of Richmond was driving a Peterbilt tractor-trailer westbound on Route 17, stopped at the intersection but failed to yield to a northbound 2023 Toyota Highlander driven on Route 7 by Terence Eagan, 53, of Sudbury. The front-end of Steady's Peterbilt struck the side of Eagan's Toyota and both vehicles ultimately came to positions of controlled rest.
No injuries were reported, though the Highlander was considered a total loss.
Police issued Steady a ticket for failing to obey a stop sign, which carries a fine of $162 and two points against his insurance.
Finally, also on Sept. 12, Vermont State Police updated a report from last week on a Sept. 3 crash on Route 74 near Doolittle Road in Shoreham. Police said the crash happened when a Middlebury 21-year-old attempted to pass a line of cars. This week police issued a statement saying there was not enough evidence to prove that the Middlebury driver was driving unsafely. 
More News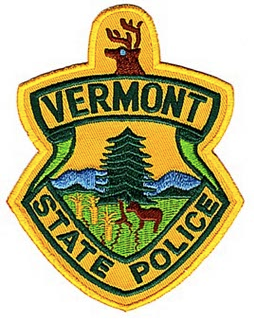 Police have not yet determined whether they will charge a youth in the killing of a Waltha … (read more)
A Vergennes police officer was the first law enforcement official to respond to a home on … (read more)
Vermont State Police operating out of the New Haven barracks dealt with two violent incide … (read more)