Vermont State Police Log: Crashes keep police busy
ADDISON COUNTY — Vermont State Police dealt with two motor vehicle crashes in Addison County last week — the first sending a person to the hospital with injuries.
On Aug. 30 at approximately 5:25 p.m., troopers responded to a two-vehicle crash on Route 22A in Addison. State police report that Brandon Boyea, 22, of Mineville, N.Y., was driving a 2010 Ford Escape southbound on 22A near Old Stonehouse Road when he fell asleep. Boyea told police that he awoke to see a 2015 Nissan Rogue was decelerating in front of him to turn into a residence on the east side of the highway. Boyea swerved into the northbound lane, crossed the center line, and collided with the Nissan as it turned across the northbound lane into the residence. 
Boyea sustained minor scrapes and denied rescue. Lisa Davis, 51, of North Ferrisburgh, who was driving the Nissan, was transported to Porter Medical Center with suspected moderate injuries. Both drivers were wearing seatbelts.
Both cars were totaled.
Police issued a traffic ticket to Boyea.
The second crash happened in Shoreham on Sept. 3. At a few minutes after 5 p.m. that Sunday, state police rushed to the report of a two-vehicle crash on Route 74 near the intersection with Doolittle Road. Police said that Jacob Corkins, 21, of Middlebury was driving a 2005 Chevy truck eastbound over the speed limit when he attempted to pass a line of cars in an unsafe manner. Troopers report that the front-passenger's side of Corkins's vehicle clipped the rear-driver's side of a 2014 Honda SW driven by Jonathan Shell, 55, of Wooster, Ohio, before the truck crossed the centerline, left the westbound side of the road and struck a telephone pole. 
No injuries resulted as all occupants were wearing seatbelts. Troopers were assisted on scene by the Addison County Sheriff's Department and the Shoreham Fire Department. 
Police issued Corkins a ticket for limitations on passing.
In other recent activity, troopers:
• On Aug. 29 at a few minutes before 11 p.m. responded to a reported domestic disturbance at a residence on Capen Hill Road in Goshen. After investigating, police report that Kristan Mason, 40, of Goshen caused bodily injury to a household member and damaged that household member's property. Troopers took Mason to the New Haven state police barracks and cited her for domestic assault and unlawful mischief.
• On Aug. 30 at around 7:30 p.m. saw a traffic violation on Silver Street in Monkton and stopped the motor vehicle. State police identified the driver as Katelyn A. Russell, 35, of Starksboro. Looking at their electronic records, police saw that Russell had a cite and release warrant for her arrest. They cited Russell driving with a criminally suspended license and issued a citation to appear in Chittenden County Court for the arrest warrant. 
• On Sept. 2 at a few minutes before 10 p.m. received a tip about an intoxicated driver on Lake Dunmore Road in Salisbury. Troopers located the vehicle parked at the Silver Lake Trailhead and identified the driver as Kendra Richards, 22, of Whitehall, N.Y. After noting indicators of impairment, they screened Richards for drunk driving and cited her for driving under the influence. They released Richards to a sober person.
• On Sept. 3 at 9:30 p.m. saw a motor vehicle violation on Route 7 near Cady Road in Middlebury and stopped the car. Police ended up citing Keegan B. Kane, 20, of Weybridge for driving under the influence. They also issued him tickets for improper driving on a roadway lined for traffic and being a person required to register, which together carry a fine of $382, and two points on his license. 
More News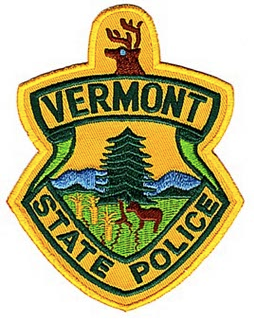 Police have not yet determined whether they will charge a youth in the killing of a Waltha … (read more)
A Vergennes police officer was the first law enforcement official to respond to a home on … (read more)
Vermont State Police operating out of the New Haven barracks dealt with two violent incide … (read more)