Paul Richard Meyer, 93, of Middlebury
MIDDLEBURY — Our beloved Paul passed away peacefully with his family by his side on the morning of Aug. 24, 2023, at 93. He was born Feb. 2, 1930, in Manhattan, N.Y., to John Henry Meyer and Mildred M. (Heins) Meyer and raised in Yonkers, N.Y.
Paul attended Dartmouth College, earning his undergraduate degree in 1951 and an M.S. in Engineering and Business in 1952. While at Dartmouth, he was awarded the Churchill Prize for outstanding academic achievement and citizenship. He discovered his love of the outdoors and skiing with the Dartmouth Outing Club, where he formed lifelong friendships. In 1952, he accepted a direct commission as a Second Lieutenant in the U.S. Air Force and was stationed in Japan. While in Japan, he made sure to climb Mt. Fuji.
Upon his return to the United States, he worked as an engineer at Eastman Kodak. He left Kodak to attend Columbia University, where he earned a Ph.D. in Mathematics. Paul felt, "You don't choose mathematics, mathematics chooses you." Mathematics remained important throughout Paul's life.
Upon graduation from Columbia in 1964, Paul started as a professor of mathematics at Hunter College and later moved to Lehman College, New York City. He remained at Lehman College until his retirement in 1999. While at Lehman he had visiting appointments at the University of Texas, Austin; the University of London; the University of Padua, Italy; the Indian Institute of Technology in Kanpur, India; and the University of Mexico, where he combined his love of birding with mathematics. Over the course of his career, Paul published 25 mathematical journal articles in topology.
Paul met Mary Ruth Hazelden while working at Kodak and they married in 1955, initially living in New York City and then moving to Yonkers. Together they raised four children: Lisa Meyer (Jeffrey Hughes) of Shelburne Vt., Gretchen Meyer (Raymond F. Gates III) of Cedarburg, Wis.; Peter Meyer (Bonnie Meyer) of University Place, Wash.; and Kristen Stroud (George Stroud) of Mt. Shasta, Calif. Paul generously shared with his family his passion for nature, hiking, skiing, camping, canoeing, and birding in parks and natural areas across the United States.
Paul and Mary separated amicably in 1978. Paul met his second wife, Susan Roney Drennan while volunteering for the American Museum of Natural History's tern project on Great Gull Island and they married in 1997. After Paul's retirement, they moved to Middlebury, Vt. Then, Paul and Susan explored the world while leading National Audubon nature cruises.
Paul reliably shared suitable quotes from Shakespeare, Robert Frost, Thoreau, Charles Darwin and others to enhance any moment or event. His knowledge of and interest in science, literature, current events, history, physics, and numerous other subjects was unbounded. He was especially passionate about birds and the natural world. He was well known for his "life bird dance."
Paul cared deeply about his family and is survived by his four children and seven grandchildren: Sam Hughes and Julia Richter (Dennis Richter); Sonya Meyer (Nick Schaffer), Naomi Meyer and Monica Meyer (Luke McConnell); and Weston and Owen Stroud; and his great-grandson, Pepin Schaffer. He is also survived by his wife, Susan, and her two children, Matthew Drennan of Bar Harbor Maine, and Maureen Drennan (Paul Gagner) of New York N.Y., and Susan's two grandchildren (Grace and Ava Drennan). Also surviving are three nephews and one niece. He was predeceased by his sister Norma, his brother Kenneth, and his first wife, Mary.
Paul's family wishes to extend their gratitude to the supportive and caring staff at The Residence at Otter Creek who brought much joy to Paul. In addition, the family wishes to thank Deb Wilkinson and Lori Cyr of Taking Care of You for their outstanding service and Addison County Home Health and Hospice, especially, Stephanie Stoddard, his hospice nurse, for the compassionate care and support that they provided to Paul.
As Paul (and Robert Frost) would say:
"Ah, when to the heart of a man
Was it ever less than a treason
To go with the drift of things,
To yield with a grace to reason,
And bow and accept the end
Of a love or a season?"
In lieu of flowers, donations may be made to the Vermont Land Trust, local food banks and wildlife conservation organizations.
Arrangements under the direction of Sanderson-Ducharme Funeral Home. Online condolences at www.sandersonfuneralservice.com.◊
More News
STELLA A. (DEVINO) DUGAN VERGENNES — It is with our deepest sympathy that we announce the … (read more)
FRANK S. EMANUEL KAHANA, Hawaii — Frank S. Emanuel, 88, of Kahana, Maui, passed away peace … (read more)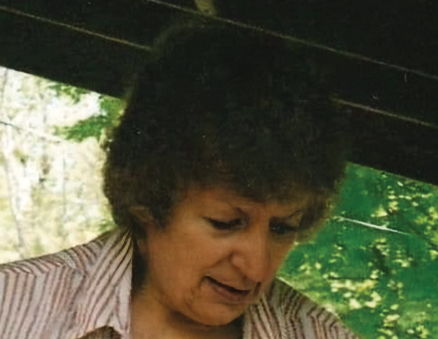 ROBERTA C. (LADIK) HATCH WHITING — Roberta C. (Ladik) Hatch, age 84, of Whiting, died peac … (read more)