Elizabeth Fairchild, 72, of Starksboro
STARKSBORO — Elizabeth Fairchild (Liz, Lizzy to a self-selected few!) passed away on Aug. 5, 2023. She left us in peace — calm, strong, intelligent, with humor, and with pride to the end — surrounded in her home of 50 years by her family, her flowers, her hummingbirds, and her mountains.
Liz was born on Aug. 23, 1950. She grew up in Providence, R.I., and Hog Island, R.I. with her parents, Joyce and Dan Fairchild, and with her sister and brothers: Pat, Tom, Kiloh and Bruce. She attended Providence, R.I., public schools, graduating from Classical High School in 1968.
Liz graduated from Middlebury College in the class of 1972, where she met her future husband, Herb Olson. Liz and Herb were married at the Farm House on Hog Island on July 5, 1975. They built their home together on Little Ireland Road in Starksboro, Vt., where they lived their entire lives, and where Liz enjoyed skiing, hiking, gardening, swimming, reading, crosswords, and living among her friends and in her community.
Liz loved Hog Island, and spent every summer there: during her childhood, while raising her children, and with her grandchildren (there was always a very special, large room in Liz' heart for her grandchildren).
Liz worked in the early ed special education programs of the 5-Town school district of northeast Addison County, Vermont — teaching and caring for children, and learning from, and supporting students' parents. She developed wonderful friendships with her colleagues in the early ed programs. Liz was an active and visionary supporter of, and mentor to the Starksboro Preschool Cooperative, and the Starksboro Public Library. She was a volunteer for many years with Vermont Adaptive Ski and Sports in their Sugarbush winter ski program.
Liz is remembered with deep love and great memories by those who survive her: her husband Herb Olson; her son Carl Fairchild Olson, his wife Katrina Van Dyck Olson, and their son Jack Knight Olson; her son Neil Fairchild Olson, his wife Madeleine Mineau Olson, and their daughters Camille Mineau Olson and Iris Mineau Olson; her sister Pat Fairchild, and her brothers Tom Fairchild, Kiloh Fairchild, and Bruce Fairchild; her sister and brother in law Marguerite and Peter Gregory; and her many beloved nieces, nephews, cousins, aunt and uncle. She was a special woman, loved and admired by her many friends in Vermont, Rhode Island, and elsewhere.
A community gathering to remember Liz will be held on Oct. 14, at 3 p.m. at the Starksboro Public Library. A cocktail party will be held on Hog Island in the summer of 2024, date and time TBD. If you wish to receive notice of the Hog Island event, please contact Pat Fairchild or Herb Olson. Donations, if desired, can be sent to the Vermont Adaptive Ski and Sports program.  ◊
More News
STELLA A. (DEVINO) DUGAN VERGENNES — It is with our deepest sympathy that we announce the … (read more)
FRANK S. EMANUEL KAHANA, Hawaii — Frank S. Emanuel, 88, of Kahana, Maui, passed away peace … (read more)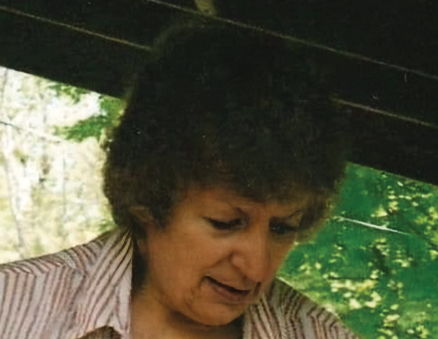 ROBERTA C. (LADIK) HATCH WHITING — Roberta C. (Ladik) Hatch, age 84, of Whiting, died peac … (read more)