The Bread Loaf Loafers raise funds for local trails
Not much has been spared by the torrential weather, and that includes our beloved hiking trails. In fact, the rain and flooding has refocused the Green Mountain Club's efforts on "hiker and staff safety, assessing the trails' conditions, and supporting flood-impacted communities."
Long Trail Day, the GMC's annual fundraiser, was originally scheduled for next Saturday, Aug. 19, but the club decided to postpone until Oct. 7. 
Our local Bread Loaf Section of the Green Mountain Club, however, kept the original date and is planning to celebrate Long Trail Day on the 19th. 
The section's hike leaders will lead three different hikes, covering sections of the Long Trail between Emily Proctor trailhead to the Sucker Brook trailhead. These hikes are of varying levels of difficulty and start at different times, but they all will end by 3:30 p.m.  A shorter hike will be led on the Trail Around Middlebury. And the day's activities will culminate with a celebration at Drop-In Brewing on Route 7 in Middlebury. 
"Right now we have a lot of erosion," said Ruth Penfield of New Haven, who volunteers as the publicity and events coordinator for the Bread Loaf Section. "Oversight and constant monitoring is important to keep the trail in good shape for the hikers."
This year the local section's fundraising team, the BreadLoaf Loafers, is aiming to raise $2,720 — yes that's a symbolic number… can you guess why? Yep, you got it, the Long Trail is 272 miles. 
"We are dedicating this year's event to Jan and Harris Abbott, long-time GMC members who have held many leadership positions for the main club, Burlington Section and Bread Loaf Section," explained Ellen Cronan of Middlebury, who coordinates maintenance from Sucker Brook Shelter north to Emily Proctor Shelter — about 12 miles.
"Keeping the Long Trail open and in good shape is a tremendous undertaking, our section handles only a small part of the whole," Cronan continued. "There are agreements with public and private entities (for example: U.S. Forest Service, residential landowners, Middlebury College), rules to follow and a vast public to educate about appropriate interactions in the woods, and a changing climate. Volunteers to help with funding and trail work make it happen. When you spend a wonderful day out in the woods, it makes you feel happy about your work."
"It's just a great pleasure to be outside in nature, hiking on a well-maintained trail," Penfield agreed. "People are always looking for new trails, and we say, 'Hey, join us!'"
Brett Millier, a professor of American Literature at Middlebury College, was one of those new hikers to join the local club during the pandemic; and now serves as the secretary and newsletter editor. 
Millier is excited for Long Trail Day because it brings together "a festive and fun group of hikers who care deeply about the health and well-being of the Long Trail," she said. "New people always show up on Long Trail Day, and that is fun, too."
"Each year, we rely on the amazing community of hikers and donors to complete our work to protect and maintain the Long Trail," said Alicia DiCocco, Green Mountain Club's deputy director. "This certainly has not been an easy summer in Vermont with the catastrophic flooding and continued rains, and while no major infrastructure was damaged on the Long Trail System, we will need significant crew time to repair sections of trail that were washed out. Long Trail Day is the perfect way to support the ongoing work required to keep trails open and safe for hikers to use."
As in year's past, the GMC Bread Loaf Section is asking for donations to help keep the Long Trail "clear and in good shape." And this year, the crews sure have their work cut out for them!
So mark your calendars for next Saturday; join a hike of your choice and/or meet up at Drop-In Brewing to celebrate the Long Trail. And, of course, consider donating to the Bread Loaf Section's fundraising page gmcbreadloaf.org/news/long-trail-day-2023.
Editor's Note: Find details and leaders' contact info for the Aug. 19 hikes at gmcbreadloaf.org/calendar. Continue the celebration with GMC on Oct. 7; more info at greenmountainclub.org/longtrailday2023. Looking for other local trails that need your help? Check out Moosalamoo National Recreation Area at moosalamoo.org and the Green Mountain Forest Service at fs.usda.gov/gmfl.
More News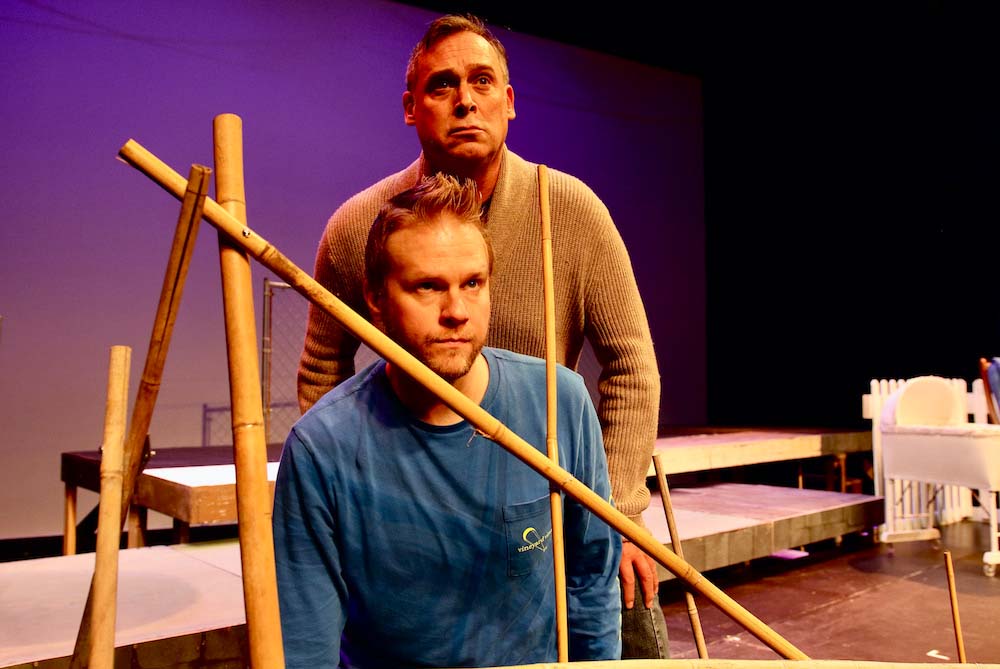 Great opera doesn't need to be about anything — sometimes all we crave is unforgettable mu … (read more)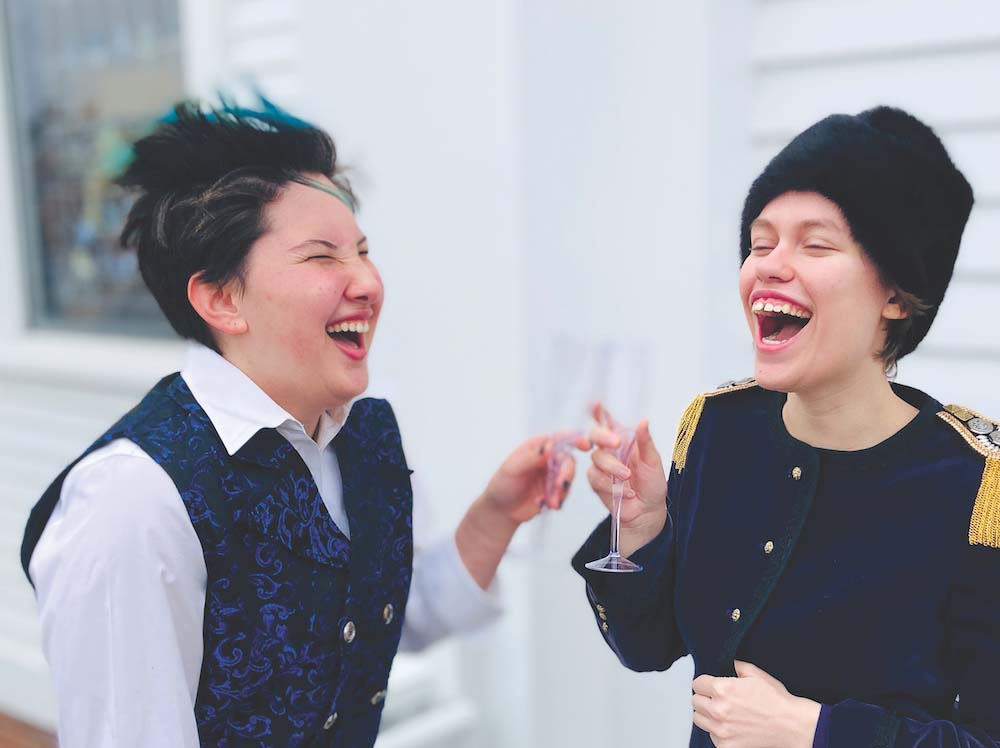 Going forward, the program will now be known as the Youth Opera Company of OCM.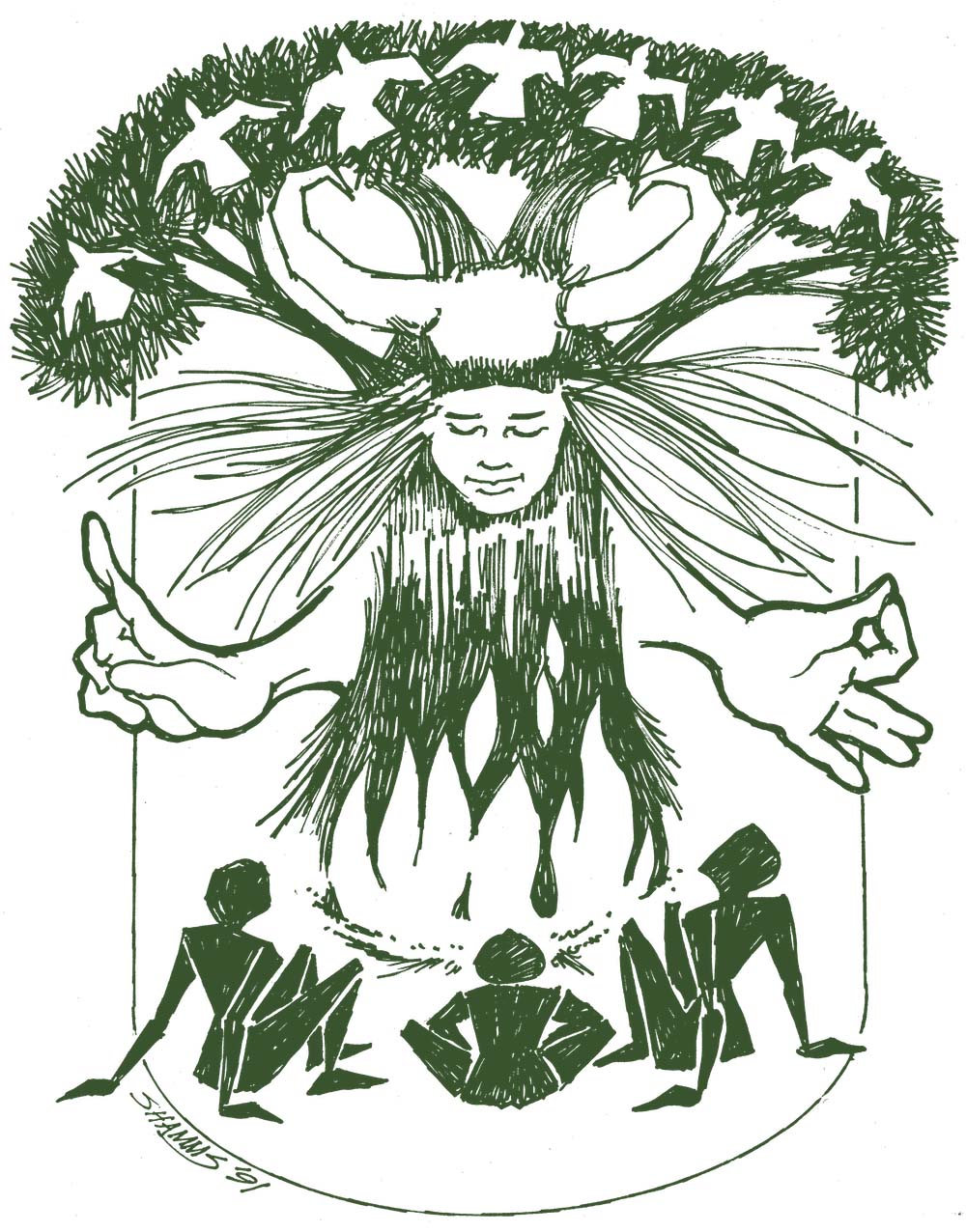 This will be Marianne Lust's final year as creator of Marrowbone, having mounted it over 2 … (read more)