Ralph Myhre golfers find success
MIDDLEBURY — Ralph Myhre Golf Course members had another successful week between July 24 and 30.
Lucas Politano finished in a three-way tie for second place, one stroke off the winning total, at the Arnold Palmer Invitational Junior Tournament at Arnold Palmer's Bay Hill Club & Lodge in Orlando, Fla. 
Politano, the only Vermonter at the event, shot a three-day score of even par 216 between July 24 and 27. 
This past weekend, Ralph Myhre members took on their counterparts at Brandon's Neshobe Golf Club in the annual Forbes Cup Challenge and prevailed, 12-8, at Neshobe, thus defending their 2022 title. 
On July 25, three Ralph Myhre members participated in VWSGA state days. At Kwiniaska, Eva Mastalos finished in a first-place tie for the best net score in the second flight, and Giselle Lafleche fired the best gross score in the fourth flight. At Neshobe the same day, Nicole Laberge was sixth in net score in the second flight. 
In regular Thursday Men's League play on July 27, the trio of Eric Bergland, David Zarowin and Mike Battaglia prevailed. The foursome of Chris Prickitt, Gary Wright, Tom Maxwell and Jim Dunn was second, and Steve Maier, Robert Kirkpatrick and Jim Johnston were third. Kirkpatrick had the day's best low net score, and Bergland and Wright won closest to the pin contests.
In the Friday Evening Mixer the next day, the foursome of Craig and Susan Miner and Sharon and Harold Strassner earned the victory. 
The team of Georgia and Jay Best, Matt Brady and Evelyn Howard took second, and Jim and Charlene Bryant, and Deb and Jim Hadeka were third. 
More News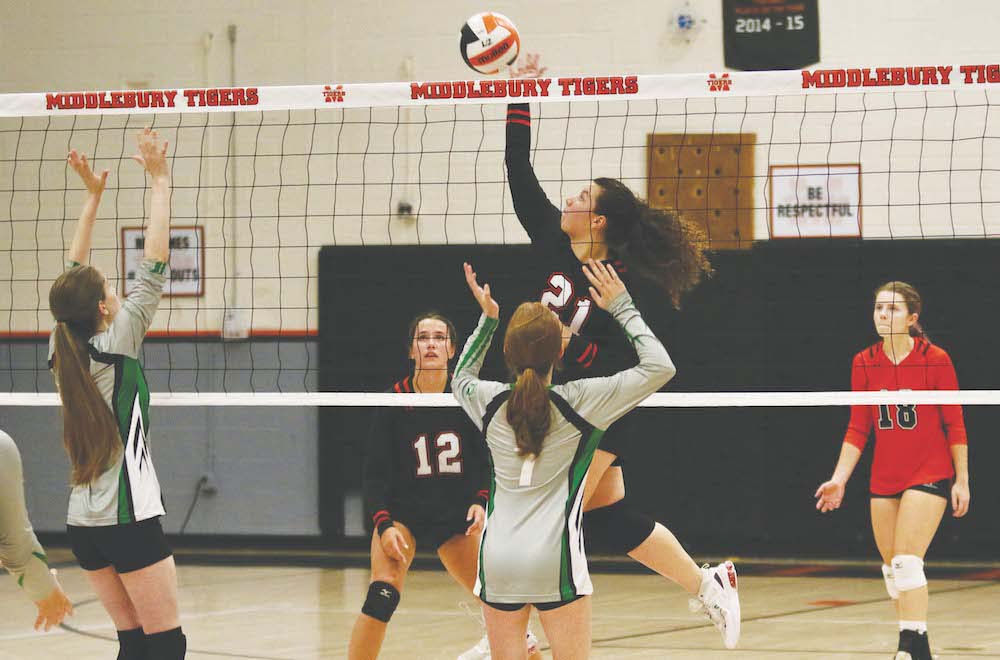 The first-year Middlebury Union High School girls' varsity volleyball team continued its r … (read more)
Soggy conditions didn't slow down Middlebury runners noticeably at a cross-country meet ho … (read more)
I gave Bill Lee a call last week, hoping he was at his home in Craftsbury and we might arr … (read more)