Bristol Police Log: Police probing two thefts
BRISTOL — Bristol police are investigating two thefts that took place earlier this month. 
On July 12 police took a report that someone shoplifted around $14 worth of chips and soda from a Prince Lane establishment. That same day, police were told that a pack of cigarettes and a lighter were taken from a vehicle on Taylor Avenue. Bristol police are still investigating both incidents.    
Between July 9 and 15, Bristol police completed one foot patrol, conducted one traffic stop and checked the security at Mount Abraham Union High School six times, at Bristol Elementary School six times and at local businesses four times. 
Police also processed seven fingerprint requests, helped a resident get into a locked vehicle, conducted a welfare check, verified a vehicle identification number and facilitated the return of a lost wallet. 
In other recent activity, Bristol police also: 
• On July 10 put traffic cones on Route 116 south of the village to alert motorists to water covering and flowing over the roadway. 
• On July 10 helped a juvenile in need of a ride from Mountain Street. 
• On July 11 received a vehicle key that was found on Lincoln Road, which police placed in the department lost and found. 
• On July 12 received a report of an animal possibly being neglected on North Street. An investigation is ongoing. 
• On July 12 investigated a citizen dispute on West Street and found that at the time no action rose to the level of an offense. Police planned to issue a notice against trespass. 
• On July 12 responded to a report of a vehicle that was broken into on West Street. An investigation is ongoing. 
• On July 13 helped a volunteer with the Bristol Have-a-Heart Community Food Shelf deliver food to a client. 
• On July 14 investigated the fraudulent opening of credit accounts in the name of a South Street resident. 
• On July 15 served a relief from abuse order on North Street. 
More News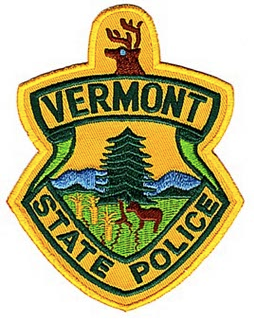 Police have not yet determined whether they will charge a youth in the killing of a Waltha … (read more)
A Vergennes police officer was the first law enforcement official to respond to a home on … (read more)
Vermont State Police operating out of the New Haven barracks dealt with two violent incide … (read more)