Bristol Police Log: Police seek driver who left note
BRISTOL — Bristol police are looking for the driver whose vehicle struck a white Acura that was parked on Main Street on June 16. On June 20, police received a report of the incident from the owner of the vehicle. 
A note was left on the car but was unreadable due to the rain. The person who left the note is asked to contact Bristol police at 802-453-2533. 
Between June 18 and July 1, Bristol police completed 16 foot patrols and one car patrol, conducted 21 traffic stops and checked security at Mount Abraham Union High School 11 times, at Bristol Elementary School nine times and at local businesses eight times. 
Police also processed 10 fingerprint requests, verified one vehicle identification number and completed five sex offender registry checks. 
In other recent activity, Bristol police, 
• On June 18 responded to a one-car crash on East Street. 
• On June 18 responded to Monkton Road to a report of a physical fight and determined the call was unfounded. 
• On June 18 investigated a theft on South Street. The investigation is ongoing. 
• On June 19 received a report of a possible trespass on Rockydale Road and found that the individual had permission to be there. 
• On June 20 offered assistance to someone on Meehan Road, which they declined. Police forward information regarding the situation to resource agencies. 
• On June 20 received a report of animal cruelty on Liberty Street. An investigation is ongoing. 
• On June 21 received a complaint regarding social media activity on Morgan Horse Lane. Police determined no action rose to the level of an offense at that time. 
• On June 22 received a report of possible stalking. An investigation is ongoing. 
• On June 24 looked into a report of an abandoned vehicle on Hewitt Road. Police found that the vehicle was disabled, and the owner was making arrangements to have it moved. 
• On June 25 received a call regarding incidents that had occurred on Taylor Avenue. Police reminded the individual of resources available to resolve what were civil issues and supplied contact information. 
• On June 25 received a report of a 911 hang-up call and forwarded information to the appropriate agency. 
• On June 26 helped an individual remove a ramp that had fallen from a passing vehicle and was blocking their driveway. 
• On June 26 received a motor vehicle complaint on West Street and determined it was unfounded. 
• On June 28 checked on smoke in the Hewitt Road area and found a small campfire under a bridge. 
• On June 30 received a report of yelling at the Bristol Town Park. The involved individuals were gone when police arrived. 
• On June 30 conducted a traffic stop on Rockydale Road that resulted in the arrest of Robert Merriam, 73, of Bristol and a citation for driving under the influence. 
• On July 1 investigated a citizen dispute on Main Street and found that no action at that time rose to the level of an offense. 
More News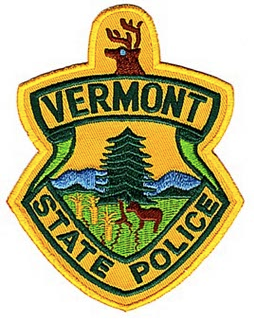 Police have not yet determined whether they will charge a youth in the killing of a Waltha … (read more)
A Vergennes police officer was the first law enforcement official to respond to a home on … (read more)
Vermont State Police operating out of the New Haven barracks dealt with two violent incide … (read more)