Betty Anne Evelyn Nuovo, 91, of Middlebury
MIDDLEBURY — Betty Anne Evelyn Nuovo, a remarkable woman known for her tenacity, wit, and unwavering dedication to her family and community, passed away peacefully on July 4, 2023, in Middlebury, Vt., at the age of 91, with her beloved Victor by her side. Born on Dec. 10, 1931, in Englewood, N.J., Betty grew up in Flushing, N.Y. and on a farm in East Stroudsburg, Pa. Betty's vibrant spirit touched the lives of many.
Betty's pursuit of knowledge and justice led her to become one of the first 100 female attorneys in Vermont. She "read the law" while raising her young family, passed the Bar Exam, and embarked on a career that would shape her legacy. For over 30 years, Betty served as the House Representative for Middlebury in the Vermont Legislature. Her commitment to her constituents was unparalleled, as she tirelessly knocked on doors, listening to her neighbors' concerns, and advocating for their needs. Not even a broken leg could deter her from fulfilling her duties. For over 25 years, she concurrently served in the legislature and was a partner at Nuovo and Marsh, where she practiced real estate law.
As a mother and grandmother, Betty's kindness, love and openheartedness were felt by all. Her sons, Victor E. Nuovo and Thomas Nuovo, learned to be wonderful men under her guidance, while her daughters-in-law, Pam and MaryBeth, were embraced as if they were her own daughters. Betty's seven-decade romance with her adoring husband, Victor L. Nuovo, served as a model of love and devotion for their entire family.
Betty's grandchildren cherished the special bond they shared with her. They fondly remember walking beside her in Memorial Day parades, proudly holding handmade signs and tossing candy to the crowd. They admired how she was regarded as a local celebrity in Middlebury, with people greeting her and Victor wherever they went. However, it was the cherished moments spent with Betty that will forever remain in their hearts. From building fairy houses in her beautiful flower gardens to receiving sweet little poems written on foldable Air Mail letters during Betty and Victor's annual visits to Oxford University, their memories of her are filled with love and joy.
Another cherished tradition was making struffoli, an Italian Christmas pastry, where the grandchildren were always covered in dough and smiles by the end. This tradition will be carried on by each of them, passed down to their own families. Desserts, like struffoli, peach and blueberry pie and chocolate pie with freshly whipped cream were some of Betty's favorite culinary delights. Although she always left the crust for her beloved Victor, she would often scoop some extra filling when no one was looking, a skill she learned from her mother.
Betty graduated from Bucknell University in 1953, where she laid the foundation for her remarkable career and lifelong pursuit of knowledge. Betty began her career as a teacher. Her first teaching position was in a one-room schoolhouse in Holland, Mich., where she taught students ranging in age from 5 to 18. Early on, she recognized the need to create community in school and the importance of mentorship. As an ardent supporter of education, she reminded her family and others of the importance of local and state support of schools in Vermont.
Betty is survived by her devoted husband of 70 years, Victor L. Nuovo, her sons Victor E. Nuovo II and his wife Pamela of Bernardston, Mass., and Thomas Nuovo and his wife MaryBeth of Burlington, Vt. She is also survived by her beloved grandchildren, Giuliana, Leo, Sofia and Lucia. Additionally, Betty is survived by her identical twin sister, Edna Armstrong, of Virginia.  She was predeceased by her brothers Richard and Charles.
A celebration of Betty's life will be held on Aug. 26, 2023, at the Congregational Church in Middlebury, Vt. The time has yet to be decided.
In honor of Betty's memory, contributions can be made to Planned Parenthood, Addison County Parent Child Center or the Middlebury Garden Club.
Betty Nuovo will be deeply missed by her family, friends, and all those whose lives she touched. Her legacy of strength, compassion, and dedication will continue to inspire generations to come.
Arrangements under the direction of Sanderson-Ducharme Funeral Home.
Online condolences at www.sandersonfuneralhome.com. ◊
More News
FRANK S. EMANUEL KAHANA, Hawaii — Frank S. Emanuel, 88, of Kahana, Maui, passed away peace … (read more)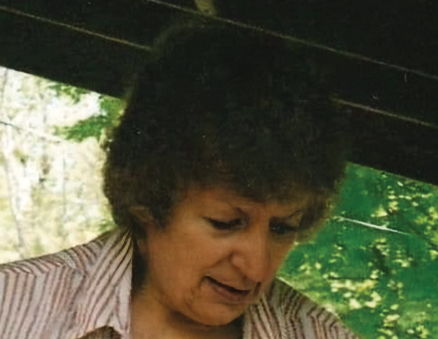 ROBERTA C. (LADIK) HATCH WHITING — Roberta C. (Ladik) Hatch, age 84, of Whiting, died peac … (read more)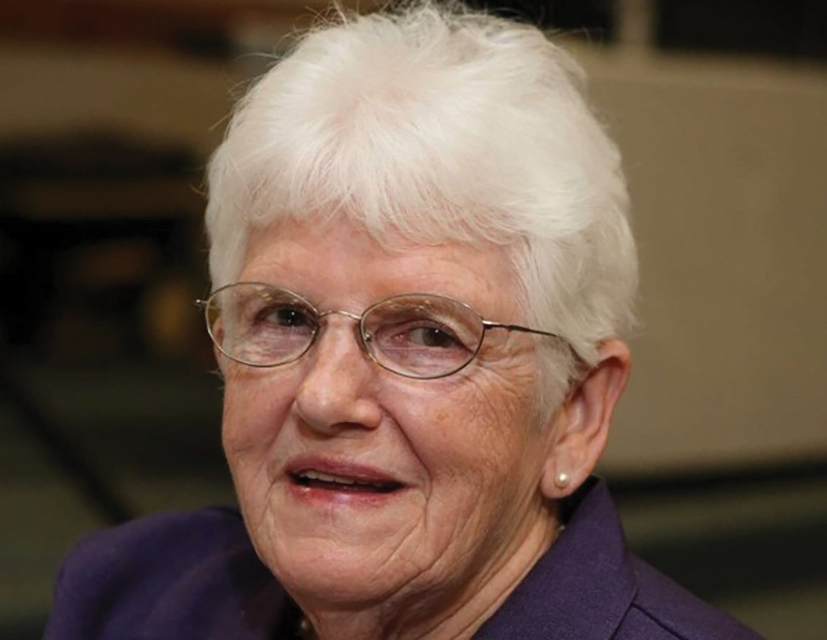 ROSAMOND HAY (SMITH) SHEPARD BRISTOL — Rosamond Hay (Smith) Shepard passed away peacefully … (read more)