Vermont State Police Log for Jun. 22
ADDISON COUNTY — Vermont State Police reported two encounters with a Leicester man last week.
On June 14, troopers responded to a disturbance on the Leicester-Whiting Road in Leicester at around a quarter past 8 p.m. State police allege that Christopher Bridgmon, 36, violated his court-ordered conditions of release by entering the lands/premises of a residence on Leicester-Whiting Road. Officers cited him for violation of conditions of release.
State police were called on June 16 at a little after 4 p.m. to check on Bridgmon's compliance with court orders in Whiting. Police report that Bridgmon, who this time was identified as a Whiting resident, was in violation of two court orders preventing contact with a protected individual and two counts of violation of a stalking order by being in contact with a protected individual. In addition to those alleged violations, police cited him for resisting arrest. 
Bridgmon was lodged at the Marble Valley Correctional Facility with bail set at $2,500.
In other recent activity, troopers:
• On June 15 at nearly 9 p.m. responded to a report of a vehicle off the roadway near Raven Cliff Road in Bristol. Police ended up citing Justin Provencher, 30, of Essex for driving under the influence of drugs.
• On June 15 at a quarter to midnight stopped a vehicle after responding to a reported erratic driver near the intersection of Routes 7 and 17 in New Haven. Police cited Erron Woodley, 41, of Rutland for driving under the influence.
• On June 16 at a little before 10:30 p.m. responded to a report of a single-vehicle crash on Route 116 near the intersection with Varney Hill Road in Starksboro. Police report that Logan Swinton, 25, of Bristol was driving a 2011 Chevy Silverado pick-up southbound when he apparently fell asleep. The truck struck a guardrail and overturned. The Bristol Rescue Squad took Swinton to UVM medical center for suspected minor injuries. The truck was considered a total loss. 
Troopers said they would issue traffic tickets to Swinton.
Bristol police Department and Starksboro firefighters helped out at the scene.
• On June 17 at 10 minutes after 10 p.m. were patrolling Route 7 near Campground Road in New Haven when they saw an oncoming vehicle attempt to pass another vehicle in dark, rainy conditions on a wet roadway. The vehicle returned to its lane after nearly striking the trooper's cruiser head-on.
State police stopped the vehicle and ticketed Vidur Katyal, 20, of Rutland for negligent driving  
• On June 19 at around 2:15 p.m. stopped a vehicle for a violation on Route 22A in Addison. Police determined that the driver, identified as 26-year-old Michael Jerome of Cornwall, had a driver's license restricted to only operating vehicles equipped with an ignition interlock device. Jerome's vehicle was not equipped with such a device, so police cited him for an interlock device violation. In the process, police discovered that. Jerome had an active arrest warrant out of Chittenden County for failure to appear stemming from a previous interlock device violation. The trooper re-cited Jerome to appear at the Chittenden County Superior Court, Criminal Division, the next morning.
More News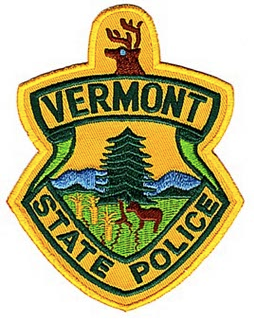 Police have not yet determined whether they will charge a youth in the killing of a Waltha … (read more)
A Vergennes police officer was the first law enforcement official to respond to a home on … (read more)
Vermont State Police operating out of the New Haven barracks dealt with two violent incide … (read more)