Shoreham principal resigns
SHOREHAM — Shoreham Elementary School Principal Andy Johnson on June 16 resigned after just one year on the job.
"It is with much thought and attention that I have come to the decision to leave my position,"  Johnson said in a brief email to the Shoreham school community. "For both professional and personal reasons, I will be moving on from leading the school. (Addison Central School District) Superintendent Burrows will share a leadership transition plan with you for Shoreham Elementary School within the next week."
The transition plan calls for Bridport Central School (BCS) Principal Matthew Brankman to become "lead principal" of both the Shoreham and Bridport schools when classes resume for the 2023-2024 academic year. Incoming Addison Central School District Interim Superintendent Tim Williams will advise the ACSD board on a more permanent management model.
"I am leaving the determination of what the next leadership steps are in Shoreham for the '24-'25 school year to our incoming interim superintendent so that he can work with the entire community to make the right decisions for the students of Shoreham," said Burrows, who next week will begin his new job as leader of the Milton, Mass., school system.
Asked what precipitated Johnson's departure, Burrows said, "Andy eventually decided that he was ready for a move away from leadership and is looking at other options in the education field."
Jenny Urban, a longtime ACSD teacher with past administrative experience at Mary Hogan, will be moving into the role of assistant principal of the Shoreham and Bridport schools.
"Jenny is a strong and caring leader, and recently completed the St. Michael's School Leadership Program," Burrows said. "She will be a great team member with Matthew."
It was 13 months ago that Johnson was hired to succeed then-Shoreham Elementary Principal Mike Lenox, who had helmed the rural K-5 school for eight years. Prior to his arrival, Johnson had been a K-4 music teacher at Milton Elementary School. He'd worked as a music, band and orchestra teacher since 2002, with stops at elementary, middle and high schools in Vermont, Wisconsin and Illinois.
Then-Middlebury Union Middle School Assistant Principal Karyn Stannard had been a co-finalist with Johnson for the Shoreham job.
Johnson in 2022 had also been a finalist for an assistant principal position at Middlebury's Mary Hogan Elementary School. That job ultimately went to Stephen McKinney.
Burrows said he's confident in Brankman's ability to lead both the Shoreham and Bridport schools next year.
"His work at Bridport to establish strong community connection, staff support, and student-centered leadership has been hugely impactful over the last four years," he said. "He is excited and inspired to bring clarity, direction and support to Shoreham in the coming year."
Brankman offered his thoughts about the leadership transition in a recent email to the Bridport residents.
"I expect that this news will cause stress for our community and I want you to know that I feel confident this new structure will be a positive for both of our schools," he said. 
"I love and am committed to BCS and the community of Bridport and I feel a moral obligation help all students succeed and I think I can be helpful to our larger community.  Please be assured that BCS will still have the support of an administrator. This will be different for sure, but our students' needs will be our top priority."
Reporter John Flowers is at [email protected].
More News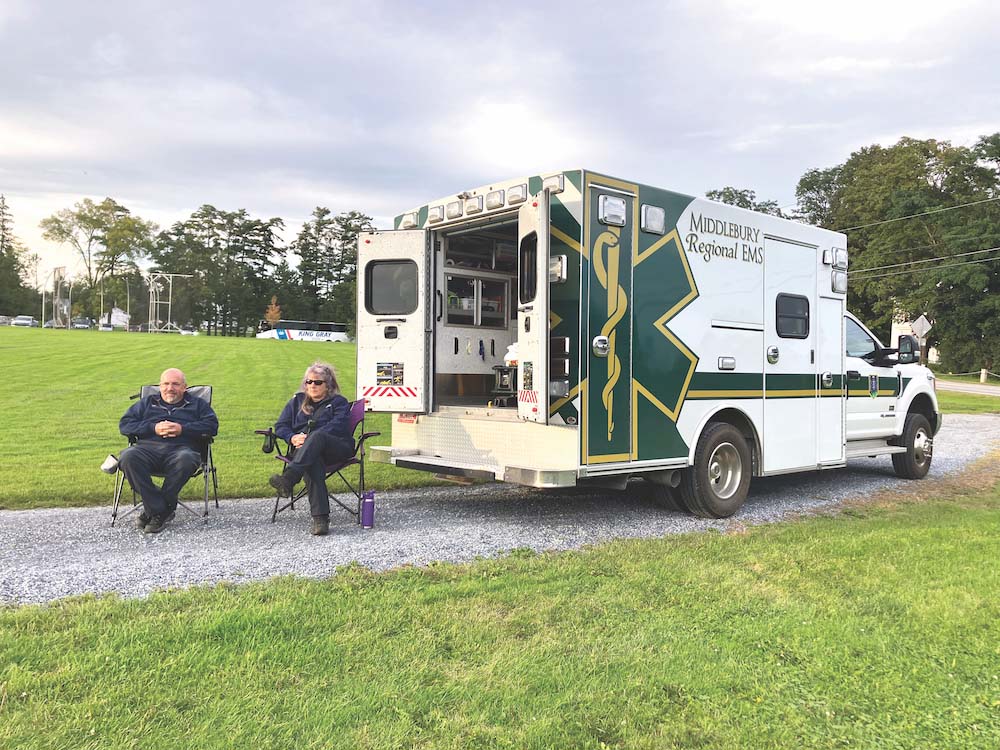 Middlebury Regional Emergency Medical Services wants to eliminate its annual Town Meeting … (read more)
Middlebury police are investigating the death of a Middlebury College junior and say the p … (read more)
Vergennes resident Margaret Clifford offers nearly a century of recollections, from losing … (read more)