Drew Houghton earns Helping Neighbor award at graduation
FERRISBURGH — This past Thursday, June 15, the Rogers & Hazard Neighbor Helping Neighbor Fund established a new tradition when trustee Paul Hoffman presented Drew Houghton with the Neighbor Helping Neighbor Award upon Houghton's 6th grade graduation from Ferrisburgh Central School. 
The son of Michelle Houghton of Ferrisburgh, Drew was recognized by the FCS teachers for exemplifying the mission of the Rogers and Hazard Relief Society with his actions and deeds towards his peers. Established in 1886, the stated mission is of "relieving the wants of the sick and poor in Ferrisburg, Addison County, VT, by doctoring, nursing or such ministries as said trustees deem proper."
The Rogers and Hazard trustees recently redefined recognized needs in the Ferrisburgh community and are working to inform residents of the purpose of R & H Neighbor Helping Neighbor Fund. They identified that kindness and caring are learned and practiced early on in life and wanted to acknowledge the impact of caring amongst youth. Along with the certificate of accomplishment, Drew received a gift card.
Rogers & Hazard Neighbor Helping Neighbor is a 501(c)3 nonprofit organization. The board consists of six appointed Ferrisburgh residents and two that are elected at the annual town meeting. All work done by Rogers and Hazard is confidential. If recipients wish to acknowledge assistance, that is their choice. The fund is for Ferrisburgh residents only.
Rogers and Hazard has evolved since 1886 from delivering a sack of potatoes to a farm family of a temporarily incapacitated breadwinner to buying eyeglasses and warm winter coats for youngsters identified through FCS to covering utility bills to prevent shut offs. More recently, the organization has identified other resources to assist in a roof replacement, home weatherization and modifications to homes to assure an elder can remain in place.
For more information or if you know of a Ferrisburgh resident in need, Rogers and Hazard Relief Society is listed with 211 and the trustees are listed online at Ferrisburghvt.org. 
Following Principal Rae Donovan's address, teacher Peter Stapleford presented the graduation certificates and introduced each rising 7th-grader with a statement from an FCS teacher that highlighted an admirable strength in each graduate. It was apparent that Stapleford is respected and loved by the 6th-graders. He is leaving his teaching position at FCS and a class representative, Glenn St. Jean, made the sense of loss clear in his speech summarizing the path of this year's 6th grade.
More News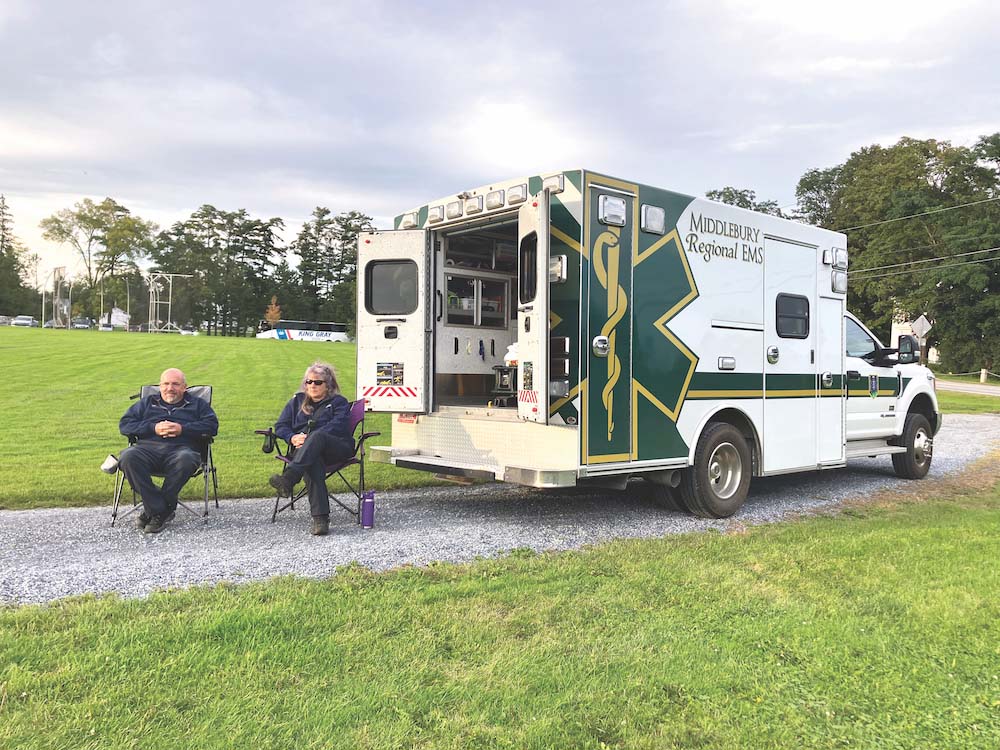 Middlebury Regional Emergency Medical Services wants to eliminate its annual Town Meeting … (read more)
Middlebury police are investigating the death of a Middlebury College junior and say the p … (read more)
Vergennes resident Margaret Clifford offers nearly a century of recollections, from losing … (read more)