Meredith LaRocque Anderson, 89, of Bridport
BRIDPORT — Meredith LaRocque Anderson was born on April 30, 1934, in Whiting, Vt. Meredith was the daughter of Emile and Thelma Bronson LaRocque. She attended schools in Addison County, graduating from Middlebury High School in 1952. During that time, she was employed at Porter Hospital in Middlebury as a bookkeeper.
She married James Edward Anderson, son of Charles and Clara Tompkins Anderson of Shoreham, in 1952, and accompanied him to Virginia, Oklahoma, and Kansas until such time as he was sent to Germany with his U.S. Army unit. Upon completion of his military service, the couple lived in Bridgeport, Conn., for a year before returning permanently to Bridport, Vt., with their family.
She was employed as a bookkeeper for Frank Broughton for a few years, the Middlebury Co-operative Savings and Loan, and at the Middlebury Co-op Credit Union. After retiring, she volunteered at Neat Repeats Resale Shop in Middlebury.
She is survived by five children, Scott and life partner, Sue Jenkins of Brandon, Vt.; Kelly and Jane (Ross) of Plymouth, Mass.; Debra of Maryland; Timothy and Sue (Lafountain) of Bridport, Vt.; and Lee and Janey (Bushey) of Bridport. She is also survived by numerous grandchildren and great-grandchildren; four sisters and their spouses, Yvette LaRocque of Burlington, Vt.;, Elaine and George Naylor of Bridport, Sharon and Ray Lones of Burlington, and Patricia and Tom Brennan of South Hero, VT; sister-in-law, Betty Anderson of Bristol, and numerous nieces and nephews, friends and neighbors.
She was preceded in death by her husband, James Anderson; parents, Emile and Thelma Bronson LaRocque; and sisters-in-law, Jean Anderson and Mavis Munger of Shoreham, and Elizabeth Swinton of Bristol.
A Funeral Mass will be held at St. Bernadette Catholic Church in Bridport, on Monday, June 19, at 11 a.m. Interment will follow in Bridport Central Cemetery.
In lieu of flowers, donations can be made to Addison County Home Health & Hospice.
Arrangement is under the direction of Sanderson-Ducharme Funeral Home. Online condolences at www.sandersonfuneralservice.com.◊
More News
STELLA A. (DEVINO) DUGAN VERGENNES — It is with our deepest sympathy that we announce the … (read more)
FRANK S. EMANUEL KAHANA, Hawaii — Frank S. Emanuel, 88, of Kahana, Maui, passed away peace … (read more)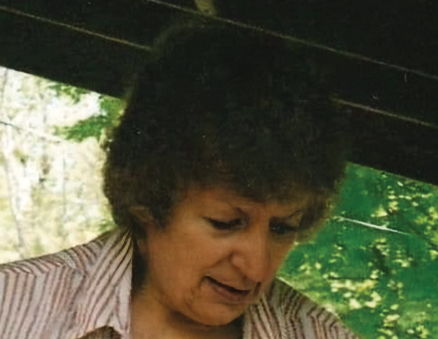 ROBERTA C. (LADIK) HATCH WHITING — Roberta C. (Ladik) Hatch, age 84, of Whiting, died peac … (read more)