New art exhibits and open receptions
This Thursday, June 8, the Henry Sheldon Museum in downtown Middlebury, will host an opening reception from 5-7 p.m., for four new summer exhibits. These exhibits at the museum include: Artists in the Archives: Unseen Neighbors: Community, History & Collage; Variety Sew: A Sampling of Textile Tools and Devices; Stellar Stitching: 19th Century Vermont Samplers; and Recent Acquisitions. 
Free, open to all, with live music by Back Porch Jazz. Curators Eva Garcelon-Hart and Allison LaCroix Hayes will be present. The Sheldon Museum is located at 1 Park Street, Middlebury. For more information/exhibit details visit henrysheldonmuseum.org or 802-388-2117.
Edgewater's galleries in Middlebury, also have several new exhibits and upcoming receptions:
"Vessels and Vanishing Points" is a group exhibition featuring ceramics from Nicholas Bernard and Judy Jackson Stoneware, glass work from Tsuga Studios, paintings from Alexis Serio and photography from Caleb Kenna. On view at Edgewater Gallery at the Falls (1 Mill Street) through June 18. This exhibit features work in both 2-D and 3-D, making contemporary pieces where themes of convergence, perspective and symmetry emerge. The exhibition has its roots in traditional fine art and craft practices but each of the participating artists reaches beyond the traditions of their medium to create innovative and evocative works of art.
"Seasonal Majesty," a solo exhibition of new work by Rory Jackson, is on view through June 27 at Edgewater Gallery on the Green (6 Merchants Row). An opening reception will be held on Thursday, June 8, from 5-6:30 p.m.
Jackson's subject matter for "Seasonal Majesty" is the landscape of Addison county, specifically the area between Snake Mountain and Stark Mountain. He observes the sometimes subtle, sometimes dramatic change in light, cloudscape, and palette, that each season renders. In his close study of his subject, he seeks to learn the power of his observations and the land.
A second exhibit at the Edgewater Gallery on the Green location is "Coasting", a group exhibition featuring Liz Hoag, Tim Horn, James Kimak, Jay Lagemann, Lori Mehta, and Janis Sanders. This exhibit will be on view through June 27, with an opening reception also on Thursday, June 8, from 5-6:30 p.m.
Summer is fleeting in New England and so it is a season to savor, to slow the pace, appreciate breezy warm days, summer sun and wafting white clouds. "Coasting" celebrates the precious days of summer. The six participating artists' interpretations of the theme show us views of coastal life from Maine, to Massachusetts to New York.
For more information on any of the Edgewater Gallery exhibits visit edgewatergallery.com, call the gallery at 802-989-7419 / 802-458-0098 or email [email protected].
More News
Almost four years have gone by since Maiden Vermont, central Vermont's women's a cappella … (read more)
Middlebury New Filmmakers Festival reported last week that by every relevant metric, the p … (read more)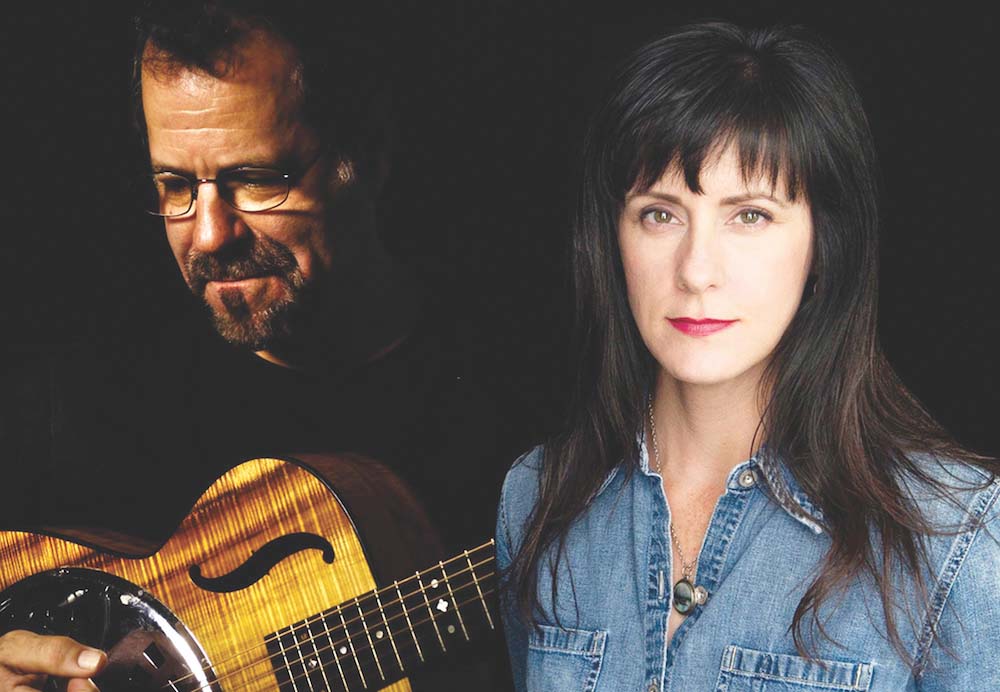 After a year of online concerts and two years at a bigger venue in Lincoln, the Ripton Com … (read more)