Boys' tennis gets No. 1 seed, will host CVU
MIDDLEBURY — The Middlebury Union High School boys' tennis team earned the top seed for the Division I playoffs and will host a quarterfinal on Friday vs. No. 9 Champlain Valley. 
The 11-0 Tigers and the 8-6-1 Redhawks will play at the Middlebury recreation courts at 3 p.m. The teams met once this season, with MUHS prevailing over the host Redhawks, 6-1. CVU defeated No. 8 Brattleboro in a Tuesday first-round match, 6-1. 
If the Tigers advance, they would host the winner of another quarterfinal between No. 4 Burlington (12-1) and No. 5 St. Johnsbury (17-2-1). That semifinal match would be held on Tuesday at 3 p.m. The Tigers have not faced either of those teams this season. 
Unbeaten Burr & Burton, also 11-0, is the second seed, and Stowe (12-1) is the No. 3 seed. The final is set for June 9 at 3 p.m.
More News
Tiger boys' cross-country team held off runners from Burr & Burton, VUHS and Mount Abe in … (read more)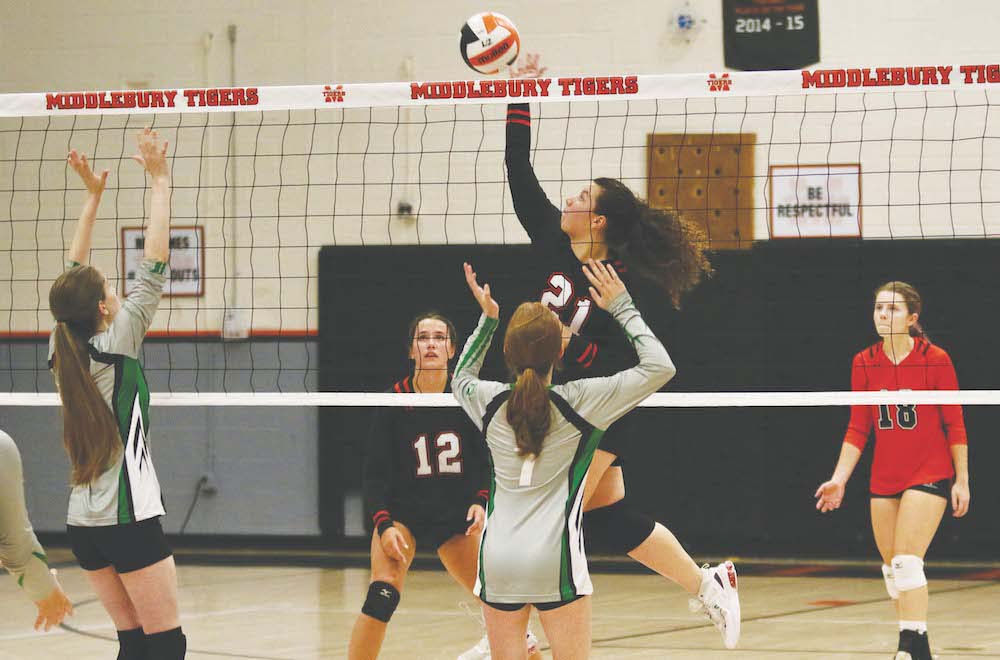 The first-year Middlebury Union High School girls' varsity volleyball team continued its r … (read more)
I gave Bill Lee a call last week, hoping he was at his home in Craftsbury and we might arr … (read more)