Panther skiers 10th at NCAAs
MIDWAY, Utah — The Middlebury College Nordic and alpine squads combined for a 10th-place finish at the NCAA skiing championship with 209.5 points. Host Utah won the title with 578 points, while the University of Vermont (511.5 points) and Denver (436.5 points) rounded out the top three teams.
Panther Nordic skier Peter Wolter earned two All-American honors for his efforts. On March 10 at Soldier Hollow, Wolter earned his All-American laurel with an eighth-place finish in the 10-kilometer classic race in 24:40.1. Also for Middlebury Sam Hodges placed 20th in 25:43 and Willson Moore was 23rd in 25:51.
On the women's side on March 10, Charlotte Ogden took 13th in the 5K classic in 14:26.0. Also, Panther Avery Ellis was 32nd in 15:20.6.
On March 12, Wolter earned a First-Team All-American nod by finishing fifth in the 20K freestyle in 43:15.8, one second behind the fourth-place finisher and less than two seconds out of third. Fifteen seconds spanned the top five finishers as Ben Ogden of UVM won in 43:00.5. Hodges and Moore were 31st (45:35.9) and 32nd (45:36.8), respectively.
On the women's side, Ogden was 31st (41:49.7) in the 15K freestyle, and Ellis was 34th (43:10.9).
On the slopes on March 10 the men's squad tied for fifth place in the giant slalom. Bradshaw Underhill paced the Panthers, finishing 11th in a field of 34 racers with a two-run time of 1:59.08. Justin Alkier was 15th in 1:59.63, and Axel Bailey was 22nd in 2:00.18.
On the women's side, Lucia Bailey placed 14th with a combined clocking of 2:05.72. Mika-Anne Reha was 22nd in 2:07.25.
On March 11 the men's squad finished seventh in the slalom, while the women were 10th.
Justin Alkier used a big second run to move up seven places and finish 11th in 1:55.15. Underhill was 21st in 1:57.64, and Bailey was 29th overall in 2:23.46.
Reha led the women by taking 23rd in 1:54.25. Bailey was 25th place in 1:58.29, and Sofia Yubero took 28th (2:28.41).
More News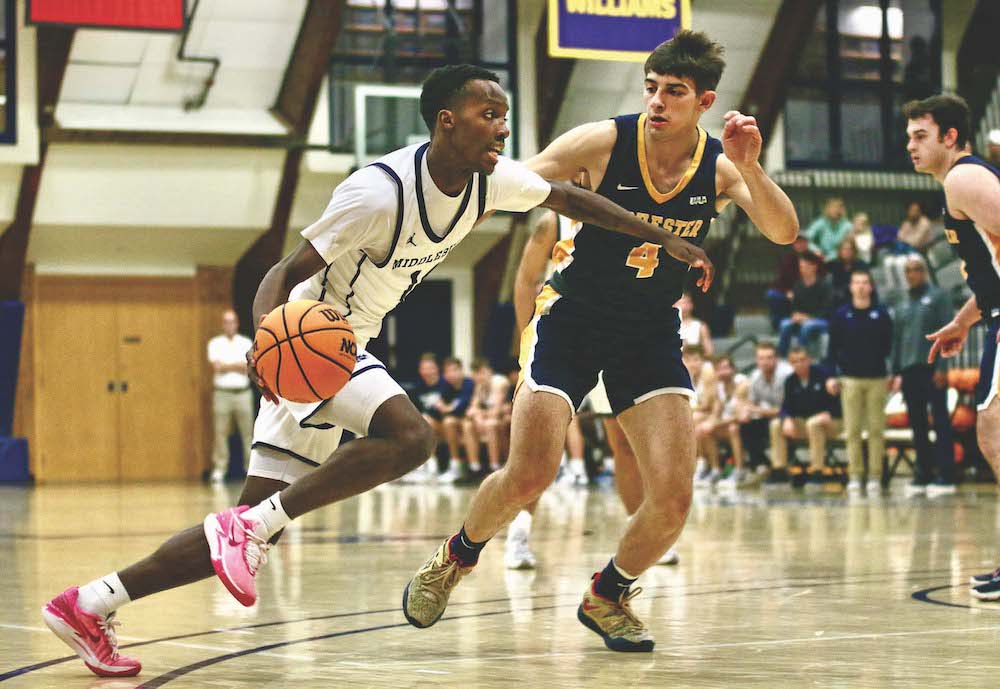 The Middlebury College men's basketball team dropped a pair of home games to teams in the … (read more)
The Middlebury College women's basketball team split a pair of games this past weekend at … (read more)
The Middlebury College women's hockey team lost one game and settled for a tie in another … (read more)