Farm animal sanctuary relocating to Middlebury
MIDDLEBURY — Erika and Mark Gutel had been operating a dairy farm in Albert County, east of Denver, Colo., years before the twists and turns of their life would lead them to running an animal sanctuary in Middlebury, Vt. They sold raw milk from their cows at that time and raised various animals, including chickens and pigs.
They enjoyed being around the animals, but found themselves increasingly disdainful of the practice of taking products from — and occasionally the lives of — their animals.
"A  couple years into it, it was pulling at our hearts; we couldn't continue," Erika Gutel recalled.
The tipping point came the day that Mark called Erika to say he couldn't bring himself to carry out a scheduled slaughter of their chickens. The couple had a joint epiphany — it was time for them to stop consuming meat and dairy.
Overnight, the animals transitioned from providing a livelihood, to being dependents. The Gutels didn't want to simply send the animals to other farms where they would return to a milking parlor or slaughterhouse.
Their altruism was noble but not profitable. Fortunately, word of their transition from farm to sanctuary touched a chord in friends, neighbors and strangers, who sent them money to ensure they, and their animals, would continue to have a roof and food.
The Gutels started receiving phone calls — not only from donors, but from people who possessed or knew of animals that were hurt, abused, disabled or unwanted and so needed a home.
At least initially, the couple couldn't say no.
"It morphed from there," Erika said of their new and suddenly expanding sanctuary.
Colorado was OK, but Erika — originally from the East Coast — had a dream of transplanting their sanctuary to the Green Mountain State. In what turned out to be a wonderfully prophetic move, she found an online photo of the 20-acre Take Joy Farm in Benson, something so beautiful that she posted it on the family fridge.
"I said, 'This is where we're going to live,'" Erika recounted.
"I missed the green grass, trees and water," she continued. "(Colorado) was windy and brown and it was impossible to grow food where we were."
Erika hoped her husband would be similarly inspired by her farm photo, but he remained committed to Colorado — until 2014. That's when the Benson Farm of Erika's dreams came up for sale.
But the couple — who by this time had recently welcomed their first of three children — realized it would remain a dream unless they raised some cash.
"We needed two years of employment in order to get the mortgage to buy the property," Erika said.
With that in mind, Mark moved to Burlington to take a job with a moving company. He scrimped and saved, living for a while in a storage unit, while Erika held down the fort in Colorado.
With enough cash in hand, the family made the momentous move from Colorado to Vermont in December of 2016. It took six trips to move themselves, all their animals and possessions to Benson.
There, they made a home for themselves and their animals, which currently number around 200. Their sanctuary includes cows, goats, sheep, horses, turkeys, pigs, chickens, ducks, birds and guinea pigs.
Both Erika and Mark took on jobs and launched the "Kinder Way Coffeehouse" — first in Fair Haven, before relocating it to Castleton. The coffeehouse was in a prime spot, right near Castleton University and the Amtrak train station, and was doing well.
Until COVID-19 hit in early 2020.
"When they shut down train traffic and classes (at the university), all of our business was gone," Erika explained. "We faced a dilemma — What do we do now?"
A dilemma compounded by the fact that Kinder Way Farm had just taken in a few hundred neglected animals that had been seized from a farm on Kimball Road in Brandon.
Again, friends, neighbors and strangers learned of the Gutels' plight, and sent them donations to help Kinder Way weather the financial storm. But ultimately, the Gutels knew their financial situation was such that they had to sell the Benson Farm. They put it on the market during the pandemic and now have a sales agreement with an Indiana couple that will grow vegetables there.
ANSWERED PRAYERS
Facing an April 1 deadline to vacate the farm, the Gutels searched high and low for a new home for Kinder Way. But it was a sellers' rather than a buyers' market. The dearth of Vermont property listings forced the couple to expand their search to neighboring states.
Then came the answer to their prayers.
Middlebury resident Jenna Laslocky, a fourth-grade teacher at Orwell Village School, last fall led her class on what she described as the "best field trip ever" to Kinder Way. Laslocky saw a social media post explaining the Gutels' plight, and she responded.
"She reached out and asked if we would consider Middlebury," Erika said. "It was like the clouds opened and the universe aligned."
Loslocky and the Gutels worked out a lease agreement for 65 acres and a guest house the Laslockys own off East Munger Street in Middlebury.
The Gutels are currently raising $10,000 to purchase materials to build farm outbuildings for the diverse collection of Kinder Way lodgers. Volunteer labor will be used for construction, according to Erika.
Laslocky is thrilled that her family's land will soon be put to more active use. It's sporadically hayed right now. Beginning this spring, the grounds will reverberate with the sounds of giggling children and content animals. And that's just fine with the landowners
"The land has been lonely without animals, and without people to enjoy it and appreciate it," Laslocky said. "It feels like the farm is going to be back to its true self."
She noted her father, Russell Laslocky, is a retired veterinarian. The Laslockys already have a couple of rescue sheep, so they know about the plight of forsaken animals.
"The idea of this sanctuary finding sanctuary on our property was a bit of a dream come true for both my dad and myself," she said, "We've often dreamed about taking in animals that needed homes."
Laslocky harkened back to her Kinder Way field trip and the joy of seeing the Gutels interact with their animals, dispensing individualized attention to each one, knowing exactly what circumstance led to their entry into the Kinder Way fold.
"It was a dream to watch Mark and Erika and the passion they had for these animals, and the good lives these animals had," she said. "It was beautiful to behold."
Plans call for setting Russell Laslocky up with a golf cart so he can periodically tour Kinder Way to interact with the animals, and thus reconnect with a population he spent so many years healing.
"He's very excited," Jenna Laslocky said.
The Gutels also plan to grow produce on the Laslocky property. Looking into the future, the couple would like to expand Kinder Way services to include humans. Specifically, they're imagining a future "Camp Compassion" for kids. They'd like to build yurts and natural structures to house visitors for a wellness retreat. They also see the potential for programs for the elderly and disabled, while expanding food production and committing more acreage to pastures and hay.
These grander plans would likely be contingent on eventual purchase of the Laslocky property, if they'd entertain selling it some point, Erika acknowledged.
Erika continues to be a fulltime Kinder Way custodian. Mark works for the Fair Haven Police Department, but continues to invest a lot of time in the sanctuary. Their children Sara (17), Mason (14) and Noah (5) also pitch in.
Kinder Way continues to get calls from people looking to place animals, but the Gutels don't want to exceed their current 200 guests. They'll occasionally make an exception for a special needs animal with no other options.
And fortunately, the animals' food needs are covered. An ardent group of Kinder Way supporters contributes to a food fund.
Anyone able to make a tax-deductible contribution to Kinder Way's $10,000 building supplies goal can do so through Venmo @kinderwayfarmsanctuary (last 4 digits 5379), PayPal at [email protected], or checks made out to the sanctuary at 2158 Stage Rd., Benson, VT 05743.
John Flowers is at [email protected].
More News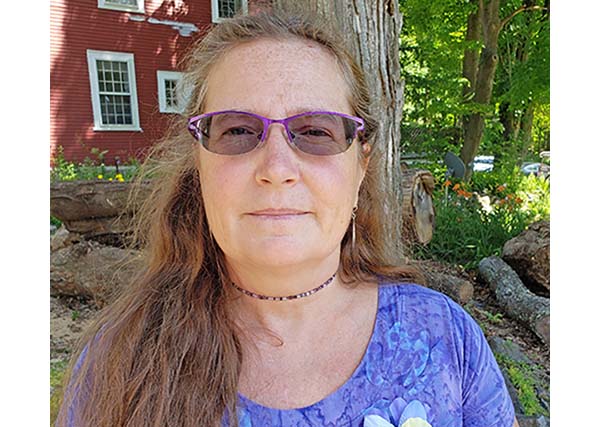 Learn about the disease in a documentary film by a local woman who knows first hand. Plus … (read more)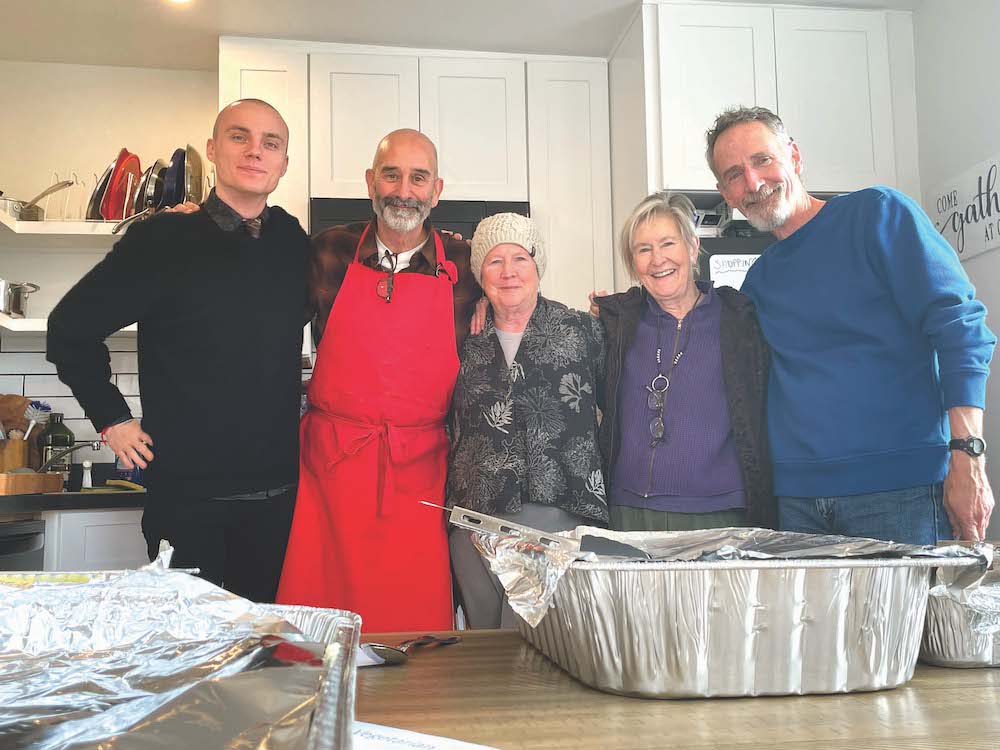 This past Thanksgiving, Nov. 23, saw almost 60 people converge upon the 1,400-square-foot … (read more)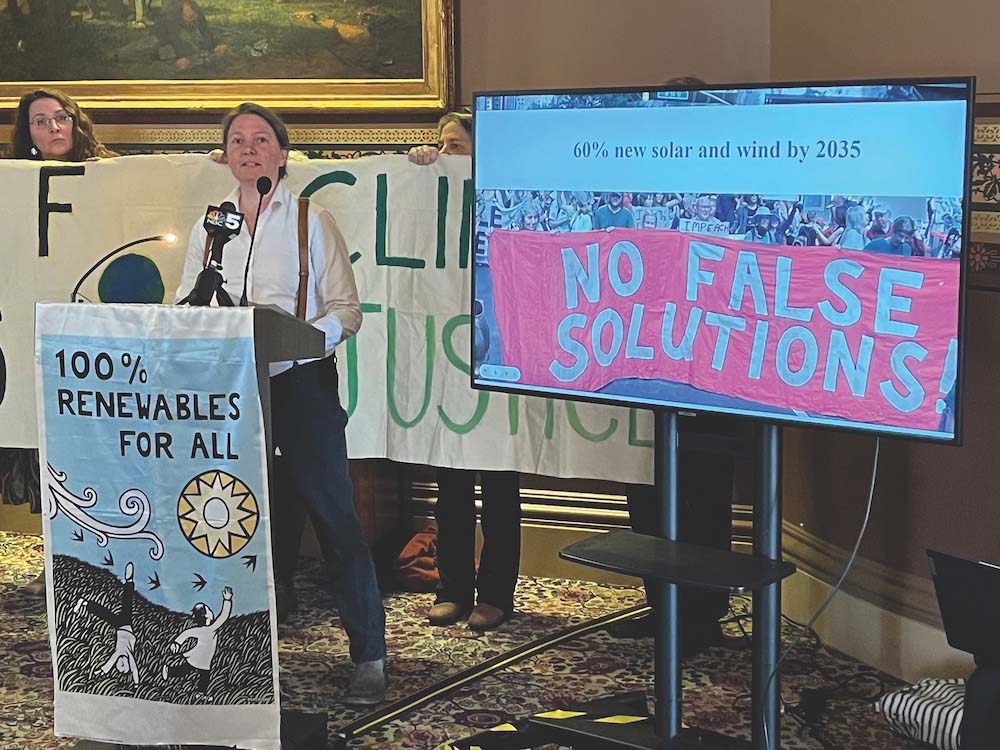 Two state lawmakers are urging Addison County folks not to ease up on efforts to battle cl … (read more)