Vermont State Police Log for Feb. 24
ADDISON COUNTY — On Feb. 11, Vermont State Police wrapped up a 17-month investigation of a sexual abuse case by citing 34-year-old Benjamin James of Weybridge with aggravated sexual assault and lewd and lascivious conduct with a child.
A state police detective reported that on Sept. 14, 2020, the state police Bureau of Criminal Investigations received a report of a suspected sexual abuse case involving a juvenile victim. Detectives, along with the Vermont Department for Children and Families, began investigating. Police said the alleged victim was younger than 10 years old at the time of the incident.
James is scheduled to appear at the Addison County Superior Court, Criminal Division, on March 21 to answer the charges.
In other recent activity, state police:
On Feb. 16, at around 10:20 p.m., looked into a report of an assault in the Middlebrook Road area of Ferrisburgh.
After investigating, troopers alleged that Sebastian Jimenez, 29, of Ferrisburgh, had assaulted a household member in front of a child. Furthermore, police said Jimenez damaged the victim's cell phone in an attempt to prevent the victim from contacting emergency services.
State police arrested Jimenez, took him to the New Haven barracks, and cited him for domestic assault, committing an offense in the presence of a child, unlawful mischief and interference with access to emergency services. Police released Jimenez with conditions.
Stopped traffic from traveling on Route 125 in Ripton for a couple hours beginning at 9 a.m. on Feb. 18 because the road was covered with flood water and impassable.
On Feb. 19, at a quarter past 11 p.m., logged the report of a domestic disturbance at a South Bingham Street home in Cornwall. Police said Michael Kilbreth, 20, of Cornwall assaulted a family member. They took Kilbreth to the Middlebury Police Department for processing, cited him for domestic assault, and released him with conditions.
On Feb. 20, at around 10:20 p.m., responded to a report of a family fight at a York Hill Road home in Lincoln. Police allege Todd Pecor, 31, of Lincoln assaulted a household member. Troopers took Pecor tot the New Haven barracks and cited him for domestic assault.
More News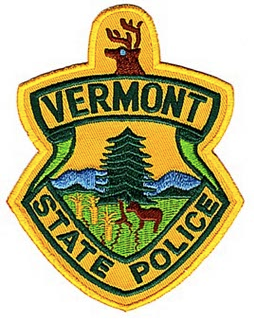 Police have not yet determined whether they will charge a youth in the killing of a Waltha … (read more)
A Vergennes police officer was the first law enforcement official to respond to a home on … (read more)
Vermont State Police operating out of the New Haven barracks dealt with two violent incide … (read more)