Engineering firm closure affects public works projects
BRISTOL — An engineering firm that has served several Addison County municipalities over the past two decades closed its doors last week, leaving a handful of local projects that haven't quite reached the finish line.
Williston-based Green Mountain Engineering (GME), which was founded in 1991 and had specialized in private and municipal water, wastewater, stormwater and sitework projects, informed the town of Bristol earlier this month that it would close on Feb. 18, according to a Feb. 6 report to the Bristol selectboard by Town Administrator Valerie Capels.
GME owner and President Alan Huizenga had "lost another staff member recently," could not find qualified replacements and found the current workload unmanageable with remaining staff, Capels reported.
"(Huizenga) and his team at GME have been serving the town of Bristol for more than 20 years and has been our go-to engineer for matters related to the water and sewer systems, the Bristol landfill, and all kinds of special projects," Capels said. "I am sure I speak for the selectboard and others who want to wish Alan and his team well and the best of success for whatever the next chapter brings and to express our gratitude for his many years of service to the community."
The Independent reached out to Huizenga, who declined to comment.
In the same report to the selectboard, Capels detailed the immediate effect GME's closure would have on the town:
The Pine Street water line replacement and stormwater final design plan will not be finished. Some of the stormwater issues still need to be resolved.
A Vermont Drinking Water State Revolving Fund loan application for the Pine Street work, though nearly complete, will need to be put on hold until a new firm is hired and the town knows what the updated design cost will be.
Another engineering firm will need to be found to complete annual Bristol Fire Station inspections.
A few items remain to be addressed this spring before Bristol's contributions to the Stoney Hill Business Park project can be considered complete. GME was finishing up the final record drawings for the project, and Huizenga has offered to help with remaining tasks, if needed, Capels said.
Huizenga was also instrumental in designing the water and wastewater system for the New Haven Junction Train Depot, which was recently relocated from Route 7 to North Street, where it will be installed on a new foundation this spring. The systems are slated to be connected to those for nearby Beeman Elementary School. Huizenga has passed along the plans for that project, and New Haven will be ready to proceed once it has found a new firm, selectboard member Steve Dupoise told his colleagues on Feb. 15.
More News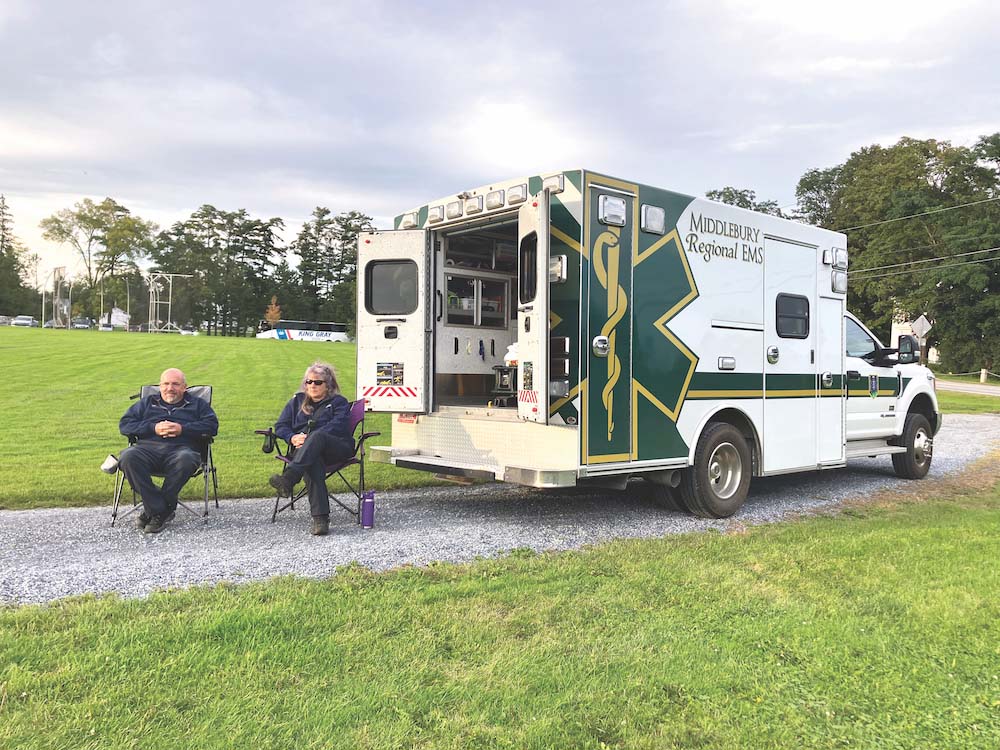 Middlebury Regional Emergency Medical Services wants to eliminate its annual Town Meeting … (read more)
Middlebury police are investigating the death of a Middlebury College junior and say the p … (read more)
In the course of her almost 101 years on Earth, Vergennes resident Margaret Clifford, bett … (read more)